Delivery and Take-out Focused Stoner's Pizza Joint Takes Off 
Stoner's Pizza Joint is stoked for growth, primed at the right time for rapid expansion with a proven delivery-centered concept—fine-tuned for franchising.
Development buzz for the quick-service pizza chain has soared as consumers race to embrace curbside pick-up and food delivery services amid the pandemic, in a seismic industry change that's here to stay, says Scott Mobley, chief operating officer of Stoner's Pizza Joint.
Fort Lauderdale, Florida-based Stoner's Pizza Joint is set to nearly double in size, recently inking a deal to add 10 units, further broadening its home state presence, with plans for more southeastern U.S. growth in the works.
"We've been doing delivery at a high level for a decade, so we were prepared for the industry's shift to non-contact, delivery-oriented platforms," Mobley says. "We're adding technology and more drivers to better refine our operations to meet demand and scaling our corporate team to handle our rapid expansion while ensuring existing franchisees still receive excellent support."
Founded in 2013, Stoner's Pizza Joint launched franchising in late 2018, along with a fresh approach to branding and a business model built on simplicity.
"Everything from the menu to decision making is based on simplifying the process," explains Mobley. "We know our break-even points, we keep overhead and startup costs to a low roar, which speeds up development timelines, we use an LSM branding portal for targeted marketing campaigns, and we've implemented some great technology to improve the guest experience. Otter, Tap The Table, Say2Eat, Door Dash Drive, and other integrations we have through Toast POS have shown great results in simplifying the ordering process for guests and our operations teams."
Stoner's Pizza Joint features fresh, high-quality fare delivered with intentional speed, using proprietary recipes for the pizza dough, sauce, and cheese blend. Menu items include various specialty pizzas, calzones, strombolis, sandwiches, hickory-smoked chicken wings, salads, and desserts.
"We take our time when prepping products to make sure all items that reach the counter are controllable, fresh, and easily communicated," adds Mobley. "You can taste a difference because we take the extra steps that wouldn't be expected in a quick-serve pizzeria. Because we've done the leg work prior to peak times, this allows us to compete with larger chains on delivery time."
The brand seeks to expand with energetic, dedicated multi-unit franchisees with aspirations for fast growth. Along with development plans in Florida, Georgia, and Kentucky, Stoner's Pizza Joint sees ripe corporate and franchise expansion for strategic markets in South Carolina, Alabama, and Tennessee.
Franchisees can count on a no-judgment partnership approach and reliable support. Stoner's playful "Get Stoned," "Get Baked," and "#legalizemarinara" taglines and "come one, come all" attitude is serious business. An existing love for pizza helps, but no previous love is required.
"We're not a claustrophobic brand and aren't going to overpower the uniqueness of each store," says Mobley. "Profitability is the most important driving factor in the decisions we make, but we also want to bring the joy back into owning your own restaurant and serving your community. So long as everyone is staying within general Brand guidelines, we're here to help you succeed, not overreach."
Ready to explore your opportunities to expand with a smoking hot pizza franchise? stonerspizzajoint.com/franchise.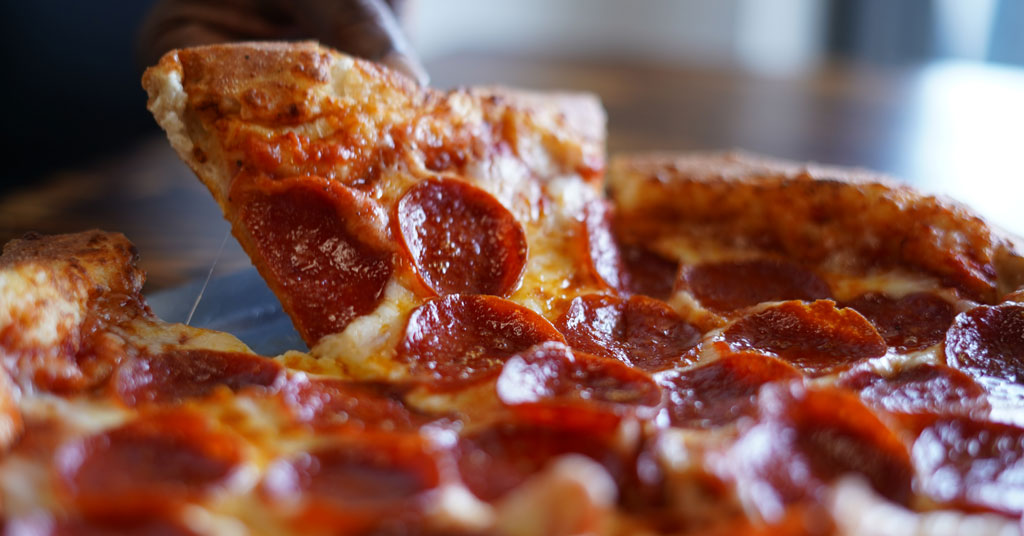 Published: December 3rd, 2020
Share this Feature
Comments:
comments powered by

Disqus