Employee Turnover: How Much It Truly Costs Your Business
Mitigate the impact that turnover has on finances, productivity, morale, and even the customer experience.
It can cost $5,864 to replace a single employee, according to a study by The Center for Hospitality Research at Cornell. While the financial impact is shocking when you consider how many workers you typically lose each year, that's only the tip of the iceberg. There are several "hidden" costs of employee turnover lurking below the surface. When we dive deeper, you'll find that losing a worker, especially a top-performer, hurts your business in a variety of ways.
Productivity
Consider this: You just spent several hours sourcing, screening, and training someone to be your new cashier. Then, two weeks later, you find that they aren't meeting expectations, and you need to let them go. Now, it's time to go through the tedious tasks of the hiring process all over again.
All of that time you lost due to turnover could've been dedicated to completing important daily operations or supporting other team members. Business owners can't afford to deal with a high turnover rate while trying to improve ROI and stay competitive in their industry. That's why many of them have turned to Sprockets' AI-powered solution to improve employee retention by 43% and reduce time spent on the hiring process by 37%.
Workplace Culture
Now, imagine you're one of the remaining employees at your company. You just watched a team member quit or get fired. No matter the reason for them leaving, you're concerned about how this impacts you and your role. Are you next to go? Will you have to pick up the slack and work extra hours? What does this mean for the future of the company? All of these concerns running through employees' minds can significantly reduce team morale and damage the overall workplace culture.
Customer Experience
So, turnover is a lose-lose for you and your employees. But have you considered how it affects the experience you provide customers? When you have a high turnover rate, you'll always have new, inexperienced employees representing your business. They might not have received a sufficient amount of training yet and deliver poor customer service. Or, your experienced team members may be exhausted from covering shifts and not perform to their full potential. No matter how you look at it, your customers suffer as well when you struggle with turnover.
Reduce Costly Turnover With Sprockets
The labor crisis has made it seemingly impossible to attract applicants, meaning it's even more important to retain your current employees. Luckily, Sprockets can help you turn the tides on turnover. Their sophisticated applicant matching system reveals who shares characteristics with your best workers, empowering you to hire the ideal applicants and improve employee retention. It's proven to work and trusted by numerous franchisees.
View their free Franchisees' Guide to Employee Turnover to learn more about Sprockets and employee retention strategies!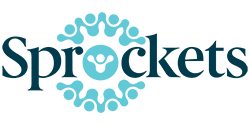 SPONSORED BY:
Sprockets
Sprockets is an AI-powered platform that helps franchisees maintain healthy staffing levels and improve employee retention. Our sophisticated software augments sourcing efforts and predicts which applicants will perform like a location's best team... Learn More
Published: July 7th, 2021
Share this Feature
Comments:
comments powered by

Disqus