Former Account Executive Turns The Page Of Success With the inside coup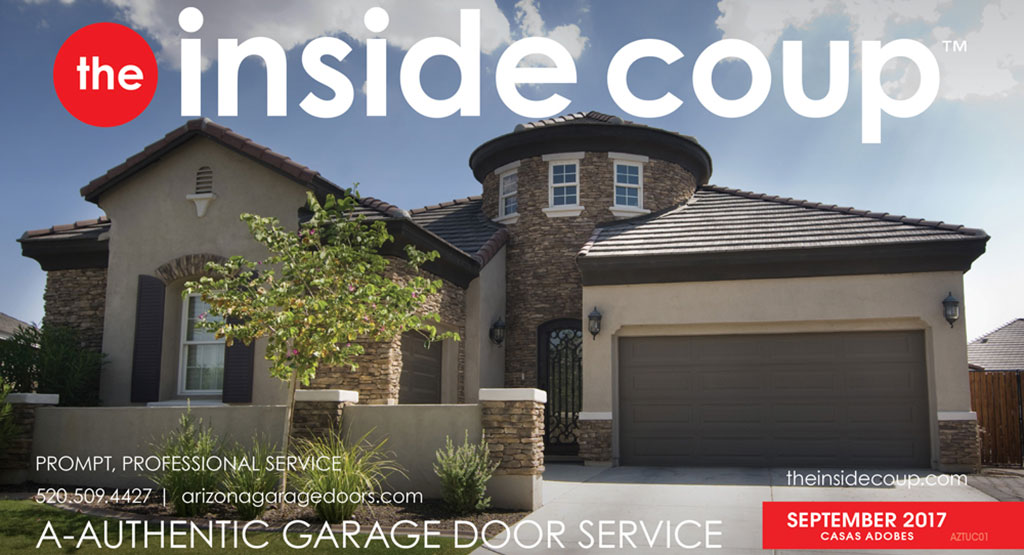 Before Brian Gannon was tapped as Franchisee of the Year by his upscale direct mail brand, the inside coup, the Oakland, County Michigan entrepreneur was a successful sales and marketing account executive in manufacturing—and admittedly in a rut.
"I craved balance for my life, with my family, marriage, job, and friends," says Gannon, 43, a franchisee since 2016. "I was stuck in the same cycle. I wanted to stop making someone else successful and make myself successful, and I wanted to control my own destiny."
Gannon's knack for sales and relationship building was just what the inside coup was looking for to grow the emerging brand, which has offered Arizona franchise territories since 2015 and went nationwide in July 2017.
Gannon hit the ground running, armed with a uniquely sized, upscale, glossy magazine that offered his advertisers a connection to the communities they serve and a strong ROI. Gannon sold out advertising opportunities for his territory in just six weeks and would later be named Franchisee of the Year in his first year in business. He is set to open his third franchise zone in November.
"The product is a homerun," Gannon says. "It is a direct mail piece that people want to open and read – it checks every box. All I have to do is focus on relationship building and selling."
Gannon credits the inside coup's conveyor belt of support for his ability to smoothly transition from employee to business owner. The franchisor offers a 28-week jump-start training program including classroom and in-field support that enabled Gannon to become highly efficient in the field from day one.
"I have been an athlete and have coached in the past – you never trust your coach more than when they give you something that works," he says. "They gave me the tools that I went out and used and they worked immediately. It was great."
For Gannon, a married father of three, joining the inside coup brand has been a life-changing move filled with unexpected rewards. Serving as the face of the inside coup brand in his territories has allowed Gannon to authentically connect with other small business owners and the communities the magazine serves. Gannon is an ambassador with the local Chamber of Commerce and has been a leader in the effort to build Michigan's first of its kind all-inclusive adaptive baseball/softball field for disabled veterans and those with special needs.
As a "no brick and mortar franchise," the inside coup has also given Gannon treasured time with his wife, a teacher, and his children, ages 11, 10, and 6.
"In the past, I would have been out of the house and long gone before they were even awake," Gannon says. "Now, I'm telling them to have a great day and dropping them off at school."
As an expanding brand, the inside coup has territories available from coast to coast. the inside coup offers franchisee packages for smaller, mid-level, and master development markets and is currently in talks to expand in such areas as Dallas, Utah, Colorado, Corona Del Mar, New Jersey, and New York.
Under the leadership of David Sliman, the Scottsdale, Arizona founder who launched the magazine in 2011, the future of the brand in the multi-billion-dollar direct marketing industry is shining bright.
"I trust in the leadership and the direction that we are heading immensely," Gannon says. "In one word, the future is: limitless."
Published: October 3rd, 2017
Share this Feature
Comments:
comments powered by

Disqus