Franchise Financing in Uncertain Times 
In this age of uncertainty, there's one thing we know for sure about what's next for franchising.
"2020 is a year of guaranteed change", says Ron Feldman, ApplePie's Chief Development Officer. "We are clearly at the end of an economic cycle, which will cause change. We are in a rocky period politically, which may or may not result in change, but that creates uncertainty. We are also starting to see signs of tightening credit at the lower end of the debt markets, and there seems to be a rush to quality on both the franchisor and franchisee sides. What that means is that your brand and balance sheet matters more now than it has in the past five years."
The good news? When times get tough, franchising historically provides proven brands with strong track records a pathway to growth and a slew of opportunities to get more in the way of location and tenant improvement allowances—for less.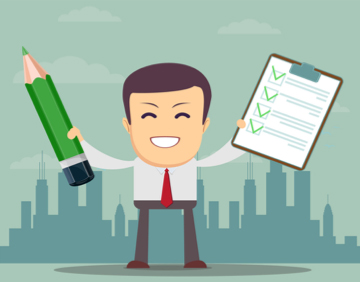 "Successful brands will continue to get access to capital, along with franchisees that are not overly leveraged and have decent liquidity and good cash flows," adds Randy Jones, Head of Originations at ApplePie Capital. "I don't think we are headed towards a complete shutdown, but there is going to be a restriction, and lenders are going to look for borrowers who have a little more wiggle room, as opposed to being completely leveraged. To be armed and ready for any belt-tightening requires forward-thinking franchises to take a proactive and thoughtful approach to growth."
Here are 4 key strategies to employ:
Keep it clean. Economic uncertainty typically leads to increased lender scrutiny. Financial statements and related records should be concise, transparent—and current. This fiscal discipline includes taxes. To put your best business foot forward, avoid running personal expenses through P&L, and resist the temptation to file an extension.
Be a trend monger. Anticipate what lenders will ask and know the answer in advance. Sales and revenue trends are key, along with EBITDA and any measure in between, such as costs of goods and labor. If trends are negative, be prepared to share what counter plans are in place. Don't forget to consider expenses on the horizon, such as potential remodels and new builds. Drilling into the numbers is all part of a well-thought-out plan to manage and oversee future growth, notes Jones.
Practice the "what if" scenario game. Prepare for a potential sales slip with self-assessment. What does your enterprise look like at $950,000, versus a $1 million operation? Are there areas to trim expenses, both professionally and personally? Avoid potential problems that can occur with a tougher stance on loan covenants. Know the warning signs, such as declining revenue or excessive leverage, so a loan covenant isn't inadvertently tripped.
Navigate the political landscape when possible. No matter what the November presidential election brings, it's critical to be actively aware of legislation that impacts the franchise model, and when combined with the mandated higher minimum wage and an economic downtown, could further harm your business. To stay on top of breaking industry news and make your voice heard, register with the IFA's grassroots Franchise Action Network (franchiseactionnetwork.org) to receive a bi-monthly update on the latest headlines impacting franchising at the federal and state levels.
Franchise Financing Made Simple
No matter what the future holds, brands and franchisees seeking sustainable success to scale development can count on the franchising industry pro ApplePie Capital, a capital markets and subject matters expert and one of the nation's largest franchise lenders.
"We have been through recessions—with an 's'—and we know how to navigate through uncertain times," says Feldman. "Franchising grows through most recessions, which is positive. We have stress-tested our entire brand portfolio internally, and we are there with multiple sources of capital for the brands and the borrowers that we work with. We provide predictability at a level that they could not provide on their own."
ApplePie creates custom lending programs for each brand tailored to meet the full spectrum of financing needs for their franchisees, focused on future growth from the start. The company funds loans across the United States, ranging from a $10,000 equipment loan to a $20 million multi-unit acquisition and refinance.
ApplePie has already surpassed $600 million in loans originated since their official launch in 2015, and have secured an additional $500 million in committed capital from investors for new loans in the next few years.
Submit your inquiry online today at applepiecapital.com/getstarted or contact us at 1-844-734-GROW to schedule a free consultation to discuss how to ensure your growth in these uncertain times. Together, we'll plant the seeds for your success. Easy as ApplePie.
SPONSORED BY:
ApplePie Capital
ApplePie Capital provides a fresh new approach to franchise financing that is focused on your growth and success. Learn More
Published: February 26th, 2020
Share this Feature
Comments:
comments powered by

Disqus