Home Health Pro Executive Care Soars with Franchise Advantage
Are you thinking about buying a home health franchise? With the surge in demand for services that allow seniors to age in place, there's never been a better time to be in the business of in-home care.
A seismic demographic shift has created unprecedented opportunities to succeed in a resilient industry primed for franchising. Consider this:
Roughly 10,000 baby boomers turn 65 every day.
One in five Americans will be over the age of 65 by 2030, which means 20% of the population will become the target audience for care.
More than 90% of American seniors want home health services, according to an AARP survey.
The growing need for quality care services has created dream market conditions and a flurry of new industry players. It can be tough to know how to choose the right franchise system. We're here to help.
The best brands offer low costs of entry and multiple forms of care to meet the diverse needs of seniors. This double-duty approach serves to maximize franchise profitability and the impact an owner makes in their community. Experience matters and no company does it better than Executive Care.
Founded in 2004, and franchising since 2012, Executive Care shines as the trusted gold standard on a mission to improve senior independence and quality of life and ease the burden that often falls on the shoulders of family caregivers.
With 22 locations across ten states, the highly-rated, top-ranked brand bridges the critical gap in the care continuum for seniors, the disabled, and those recovering from illness, injury, or surgery.
Executive Care's mission is to create a better, more enjoyable quality of life for its clients, families, and franchise partners as a premium brand with a competitive edge.
"Our trained care coordinators assess and build a care plan for each patient individually," says Todd Leonard, vice president of operations and development for Hackensack, New Jersey-based Executive Care. "Even if it is something as simple as basic services, companionship, or helping someone prepare meals, we still have a nurse involved in the planning process to make sure we are meeting and adapting to the changing needs of the client and their family."
For franchisees, Executive Care delivers a proven business model and seven different revenue streams, including companionship, homemaking, personal, live-in, skilled care, and supplemental staffing. Franchise owners can count on:
Robust technology. Executive Care franchisees have access to cutting-edge technology. The brand's complete professional platform covers all aspects of doing business, including scheduling, attendance, payroll, and client communications —backed by ongoing tech support.
Comprehensive training. Executive Care's individualized approach to training gives new owners the exact skills they need to run their business. The program includes pre-opening planning and business development; in-class training; marketing, sales, and advertising lessons; sales skill development, and ongoing access to training and continuing education resources. In addition to training and pre-opening guidance, franchisees have constant access to on-site support, coaching, and remote troubleshooting from a dedicated corporate team.
Exclusive territory rights. The corporate team partners with franchisees to find the best location for doing business using state-of-the-art demographics tools. Exclusive territories are collaboratively developed and comprised of contiguous zip codes with healthy household incomes and a population of 500,000 people.
Marketing know-how. Executive Care franchise support features marketing assistance designed to increase client traffic, grow sales, and help build lasting relationships in the community. Marketing and advertising programs include a personalized website, print marketing materials, promotional items, social media, public relations, and more.
Equipment and supplies. The initial investment includes everything a franchise owner needs, ranging from office supplies to signage.
"Executive Care is a business that delivers ongoing, quality care that allows you to help people and provides the franchise owner with a stable revenue base," says Freehold, New Jersey franchisee Jeff Wolf.
To discover your opportunities to be part of a leading, fast-growing brand, visit executivehomecarefranchise.com.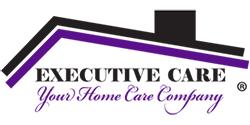 SPONSORED BY:
Executive Care
Executive Care is more than just a Senior Care company. We are a full-service home health care company serving clients from infants to seniors. Our business model is built on SEVEN potential revenue streams inside your territory. Prime territories... Learn More
Published: March 3rd, 2020
Share this Feature
Comments:
comments powered by

Disqus