How The Habit Burger Grill Became a Chef-Driven Franchise Powerhouse
Once considered Southern California's best-kept secret, the word is out on The Habit Burger Grill as a fast-growing fan favorite and chef-driven franchise powerhouse built for the future.
The Habit, known for its signature Charburgers and welcoming vibe, has hatched a robust franchise and equity development strategy for coast-to-coast expansion of the concept, backed by the mega-support muscle of parent company Yum! Brands. The award-winning fast-casual brand looks to make The Habit a favorite dining tradition in strategic markets with a "first-who, then where" expansion approach, leveraging experienced multi-unit operators like Adam Quinn. Quinn, a second-generation Dunkin Donuts franchise owner, who wanted to diversify his holdings when he opened The Habit's first New England location in Massachusetts in 2020. He calls the brand "the future of food."
"I've been in the restaurant industry for decades, and there is truly no other concept like The Habit Burger Grill," says Quinn. "The level of support and training they provide to franchise owners is remarkable. And, when taking into account the brand's devoted customer base and strong AUV, the opportunity to establish The Habit's presence in Massachusetts was one I could not pass up."
The Habit, recently named among America's Favorite Restaurant Chains 2022 by Newsweek, has been cooking up crave-worthy fare over an open flame since 1969, starting as a small beach town restaurant in Santa Barbara, California. Over the years, the chain has retained its neighborhood charm and commitment to quality preparing fresh, cooked-to-order chargrilled burgers and handcrafted sandwiches featuring USDA choice tri-tip steak, grilled chicken, and sushi-grade ahi tuna.
Entrepreneurs are embracing The Habit's proven model as the total franchise package. Franchise partners can count on all-access digital platforms, category-leading, diverse trend-forward menu advancements, and an unmatched support system to hit the ground running. The Habit's flexible footprint serves up a wide range of real estate models fit for any market.
It's a franchise partner-first focus cultivated with the type of care that goes beyond just EBITDA, says John Phillips, Chief Global Business Partnerships Officer for The Habit Burger Grill.
"You've got to have a mindset that you're going to be bringing in real partners," Phillips noted recently on Restaurant Possible podcast. "Those who will be spending their capital, blood, and sweat to help create the brand, continue the brand legacy, and hopefully, create opportunities for others to succeed in the business."
With more than 320 corporate and franchise-owned restaurants in the nation, and more across the globe, The Habit is revving up to expand its franchise presence in the U.S.
"As a franchise partner, if I can see that every time we make a decision about our P&L and brand, we are doing it in our own best interest, but that's the same best interest as our franchisees. We aren't growing the top line at the expense of the bottom line," noted Phillips. "We are not making decisions based on some other idea, other than we're strengthening the brand, growing the brand, and making the economic model work a little bit better."
The Habit looks to expand with franchisees with a proven track record of restaurant success and the dedicated resources and multi-unit infrastructure to operate in a large territory—ideally living and working in the market they wish to develop.
Discover The Habit franchise difference. Visit habitburger.com/franchise.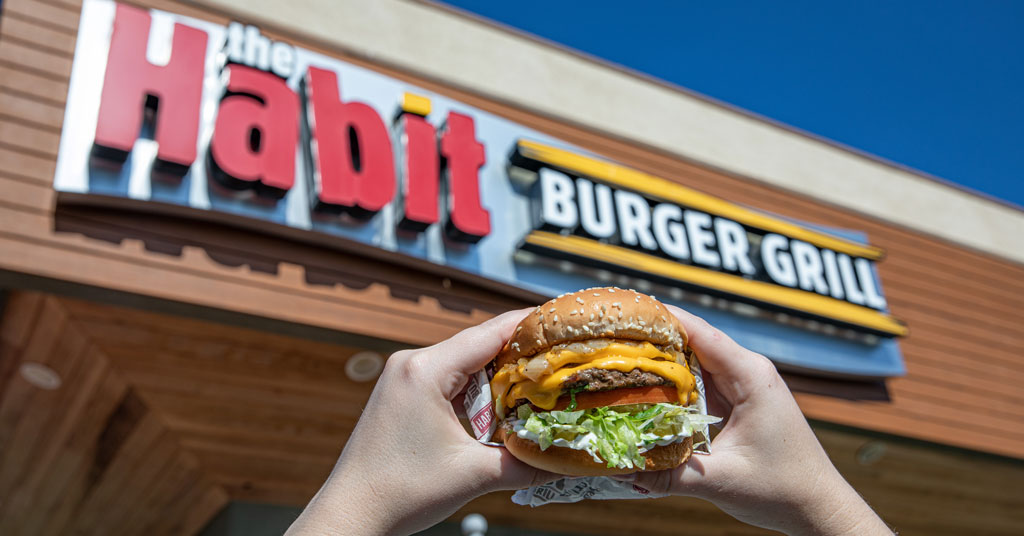 SPONSORED BY:
The Habit Burger Grill
The Habit Burger Grill comes equipped with its unique flavor created by chargrilling over an open flame and a diversified menu which appeals to a broad consumer base. Learn More
Published: February 28th, 2022
Share this Feature
Comments:
comments powered by

Disqus