How Ziggi's Coffee Continues to Soar as Innovative Franchise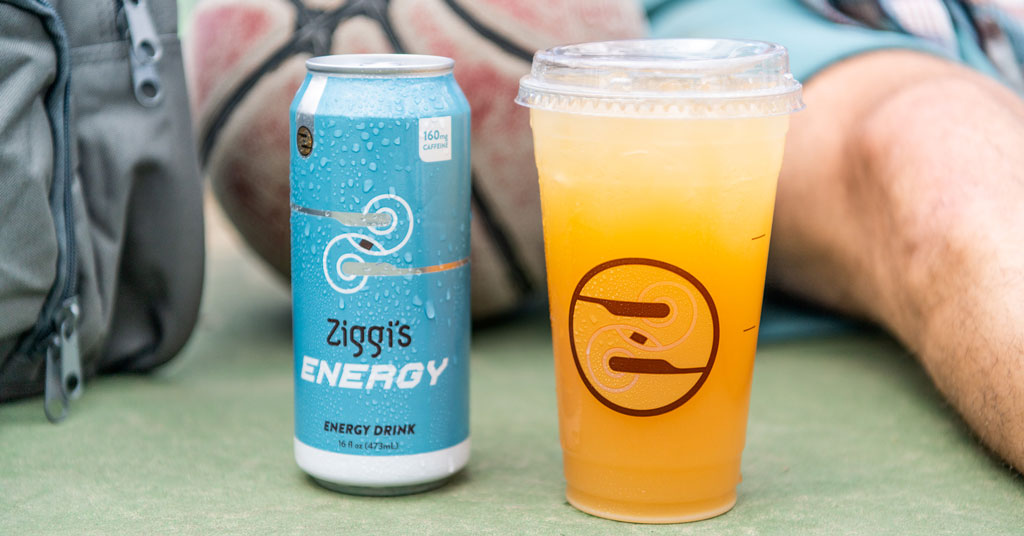 Ziggi's Coffee continues to shine as an industry leader and game-changing franchise opportunity energized for sustained success.
The Colorado-based coffee and drive-thru franchise, founded in 2004, is taking the industry by storm with the recent launch of Ziggi's Energy, the brand's own handcrafted energy drink.
Designed to meet the growing demand for a pick-me-up without the coffee, Ziggi's Energy and Ziggi's Energy Zero Sugar delivers a customizable way for the company's loyal customers to enjoy new and familiar flavors. The new ingredient, used in the brand's popular line of Energy Infusions, also allows for more flexibility in preparation and a wider variety of available sizes for guests to enjoy their favorite drink.
"We are thrilled to be offering Ziggi's Energy to customers throughout the nation," said Brandon Knudsen, CEO of Ziggi's Coffee. "Internally creating something custom gave us a way to produce a quality, original flavor profile at huge savings. We've passed on these savings to our customers so they can receive their favorite Energy Infusions at a lower cost, too."
Along with the flexibility that comes with the creation of the brand's signature Energy Drink, customers can also enjoy five new original flavors, including sugar-free options, of Ziggi's Energy Infusions:
Shock Melon – Sour Candy & Watermelon
Cosmic Blast – Blackberry, Blueberry & Pomegranate
Renegade Rush – Cherry, Blackberry, Almond & Vanilla
Just Peachy – White Chocolate, Peach & Passion Fruit
Sunbeam – Lavender & Vanilla
The introduction of Ziggi's Energy is just the latest stroke for the innovative coffee franchise that continues reimagining how brands connect with their communities. Ziggi's Coffee, franchising since 2016, continues to expand rapidly with a winning blueprint and competitive edge. The drive-thru brand, with 70 locations open across 16 states and over 140 locations in development, is set to open 30 new locations within the next year.
Franchisees can choose from several business models, including a single-sided drive-thru model, a double-sided drive-thru model, and a café/drive-thru combination model.
"When you focus on the success of each and every franchisee while leading the industry segment in marketing and product innovation, anything is possible," says Justin Livingston, Ziggi's Vice President of Franchise Development. "Our franchisees are not only a leading franchise system, but a family of people working together to change communities and create legacies."
The industry is taking note of the outstanding performance of Ziggi's Coffee. The brand was again named to Entrepreneur Magazine's Franchise 500 list, rising to the top half of the rankings in 2023, up nearly 40 spots from the previous year.
Are you ready to join a franchise family that continues to soar with an innovative spirit? Get started today when you head to ziggiscoffee.com/franchise.
SPONSORED BY:
Ziggi's Coffee
There's nothing quite like the perfect cup of coffee. It wakes you up and gets you on the right path. Now, you've got the chance to build a lifestyle and future around that perfect cup. That perfect cup of coffee is now the perfect franchise. Learn More
Published: May 18th, 2023
Share this Feature
Comments:
comments powered by

Disqus