Main Squeeze Juice Company Using Technology to Grow Powerhouse Brand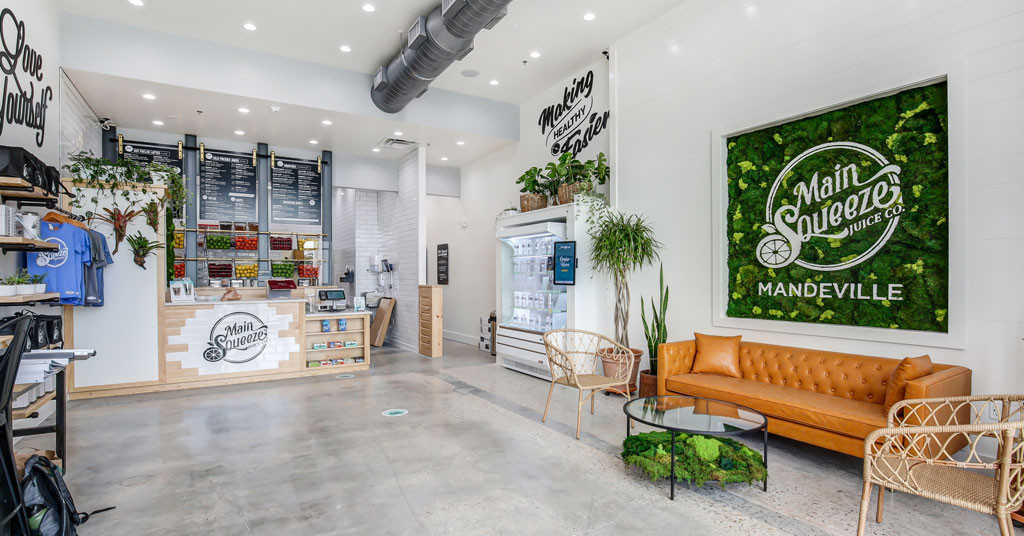 New Orleans-based Main Squeeze Juice Company is on fire heading into 2023 and coming hot on the heels of a new development agreement for 30 units in Arizona. That's big news for the emerging brand and a sign that the proven concept is taking off and ready for more growth.
"There's no better time to take a look at franchising with Main Squeeze Juice Company," says Jessie Williams, director of franchise sales for the brand. "We've taken the time to create a proven concept and we are focused on strategic growth."
Founded in 2017, Main Squeeze Juice Company puts the focus on fresh healthy products combined with a proven concept backed by dollars and robust support. The brand's nutritionist-designed menu offers cold-pressed juices, organic and wild-harvested açai bowls, and award-winning superfood smoothies. The corporate team has built an arsenal of support mechanisms and systems that assist franchisees from before they even open their store, all the way through ongoing support in the subsequent years.
For example, everyone knows how important location is to the success of a business. Williams says Main Squeeze has turned site selection into a science. "We partnered with a real estate data analysis company and use a 52-point site selection system along with data and demographic information to assist our franchisees in picking out the perfect location for their store," he says.
Once the store is open, franchisees need technology that not only makes their lives easier but makes them more efficient and profitable operators. That's just what they get with Main Squeeze's proprietary POS system, says Williams. "We developed our own proprietary software and POS system that our existing franchisees rave about," he says. The software automates most aspects of the business from the point-of-sale system to employee on-boarding, training, inventory management, reporting, customer feedback, and more.
Speaking of technology, the brand also has a state-of-the-art mobile app, self-order kiosks, and its own curbside delivery platform that uses geofencing technology linked up to Door Dash and other delivery services.
Private equity partnerships have ensured Main Squeeze is financially solid and is in business for the long-haul, giving franchisees not only a great product with great support, but peace of mind about their investment.
Slow, steady growth is the plan as Main Squeeze Juice Company looks for franchise partners in places like Texas, Arizona, Florida, Tennessee, Georgia, and the Carolinas. The company currently has 26 open locations across Louisiana, Texas, Mississippi, and Florida, and has 75 more units in development.
Main Squeeze Juice Company is on a mission to make getting healthier easier and more convenient. If this all sounds like the kind of business opportunity you want to be a part of, you can find more information by visiting mainsqueezejuiceco.com or calling 504- 322-7055.
SPONSORED BY:
Main Squeeze Juice Co.
Main Squeeze Juice Co. was locally born in Lake Charles, Louisiana. When we realized the need for our concept across the country we decided to begin our journey into franchising. Learn More
Published: February 9th, 2023
Share this Feature
Comments:
comments powered by

Disqus