Nestlé® Toll House® Café by Chip® Offers Franchisees Extensive Training with an 'Expectation for Excellence'
Crest Foods, the franchisor of Nestlé® Toll House® Café by Chip®, is a restaurant franchisor with more than 120 bakery cafés throughout the United States, Puerto Rico and the Middle East. The premium dessert destination concept is built around one of the world's most recognized food brands – Nestlé, and has delighted guests for over 19 years.
The robust menu includes premium freshly baked cookies, customized cookie cakes and a wide assortment of freshly baked confections. A variety of handcrafted hot and cold coffee drinks are designed to perfectly compliment the sweet treats and the aroma of freshly ground and brewed espresso completes the experience. For savory lovers, the café offers crepes, wraps, flatbreads and panini sandwiches, as well as sweet crepes, ice cream, muffins, croissants, milkshakes and smoothies.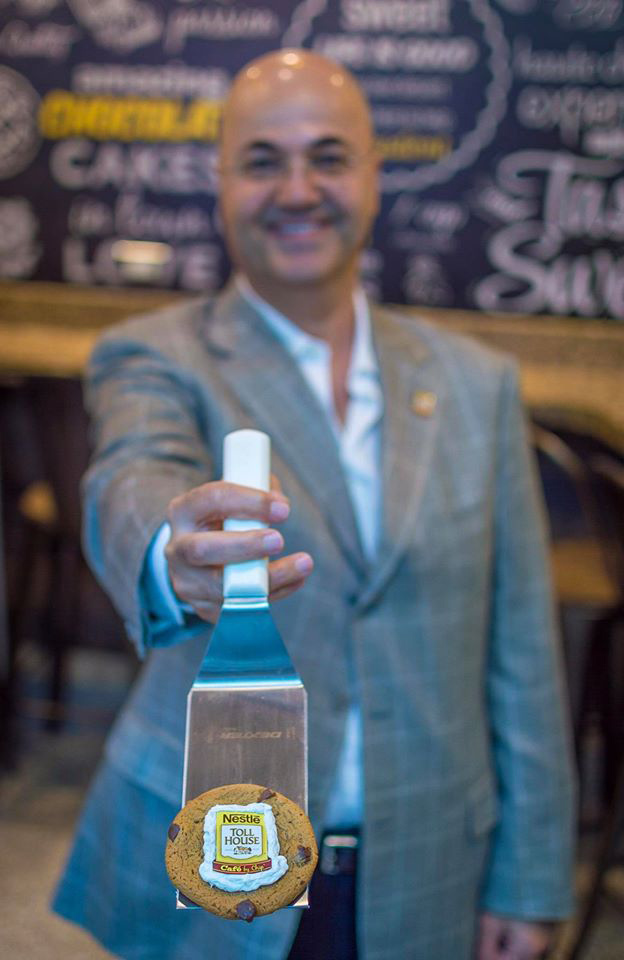 Teaming up with Nestlé Toll House Café by Chip brings what Crest officials call an expectation for excellence. There's excellence in product quality, excellence in customer service, and a voice that must be spot on for each and every part of the brand's recipe.
To help carry out this mission, franchisees receive much more than a great line of products to serve up hot and fresh to their loyal customers, they also receive unparalleled training and ongoing support from the company.
"Our cafés serve premium products and our training program is a reflection of our goal to be best-in-class in every aspect," says Aya El Baba, Senior Director of Global Operations.
The company's robust training program begins with a 11-day intensive program that immerses new franchisees in every aspect of running the business. They learn everything from baking and decorating skills, to preparing coffee drinks, smoothies, milkshakes and savory items, to a step-by-step approach to maintaining inventory and utilizing the POS system. In fact, new franchisees spend nearly 80% of the training time in a hands-on environment. Classroom training dives into setting the expectation for fiscal fitness as a tool to work with daily. The focus of every second of training is to help set franchisees up for success.
"Even if the kitchen and bakery component of business ownership seems like a trip to Mars, our training program will have you versed in all aspects of what you need to develop your team. Simple steps and hard work are the two main ingredients in our 11 day program. Keep it simple; rinse and repeat," says El Baba.
Nestle Toll House Café by Chip's training also delves into areas such as reporting and managing food costs to maximize profits. Each franchisee is taught how to keep close tabs on product mix and sales against inventories to focus on ways to increase profitability for their cafes.
One other key component of the training process is understanding local store marketing tactics and how to utilize tools to create community connections and grow the business. New franchisees are shown how membership in the local Chamber of Commerce is one of the best ways to begin their networking adventures in the community. It's important to grow their business relationships with area school districts, churches, and athletic communities.
Clearly, Nestlé Toll House Café by Chip's training is a cornerstone for franchisee success.
If this sounds like the kind of expectation for excellence you are looking for in a franchise investment, contact Crest Foods by calling 469-718-5072 or visiting www.nestlecafefranchise.com.
Published: December 4th, 2019
Share this Feature
Comments:
comments powered by

Disqus