Own the Insurance Franchise That Pays You Twice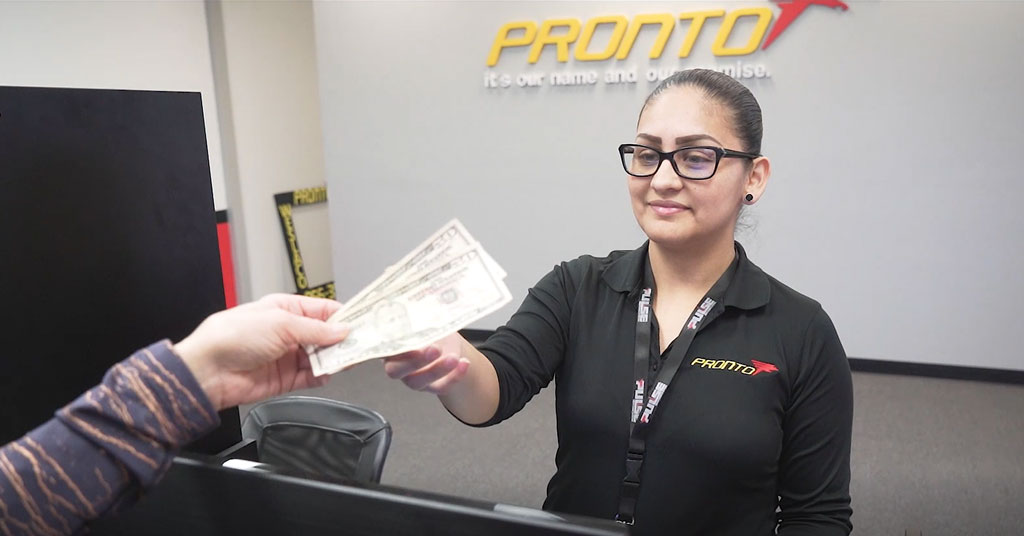 Multi-unit Franchise Owners looking to diversify their portfolios with a top brand will find double the rewards and a perfect franchise fit in Pronto Insurance.
The undisputed leader in non-standard insurance, Pronto first made a name for itself in the booming Hispanic insurance industry. Pronto stands alone with a unique, residual-based retail model that offers a suite of competitively priced, high-quality, and value-oriented insurance products, including auto, home, commercial, and more. The Texas-based brand prides itself on delivering friendly and efficient customer service and creating strong community ties.
For Franchise Owners, the opportunities with Pronto are unmatched. Consider this:
Multi-Unit Owners can boost their bottom line by insuring both their customers and employees: offer insurance to your current employees, make 12% back. Write insurance—and capture the 12% premium—for your other businesses, as well. A win-win.
Pronto's recession-resistant concept thrives in any economy. Everyone needs right-priced insurance.
Pronto's customers are loyal. The brand's winning combination of right-priced products, friendly service, convenience, and strong community spirit has made Pronto among the industry's best in customer retention.
High-profile, low-cost retail locations can be built quickly, with fewer employees, less overhead, and shorter hours. Pronto is also simple-to-run and family-focused, ideal for entrepreneurs seeking the perfect work/life balance.
Pronto has been continually recognized as a top franchise for Hispanics and minorities.
Pronto is backed by the expertise and resources of RPS/AJ Gallagher & Co., one of the largest insurance brokers in the world, giving Franchise Owners a powerful partnership for growth. Franchise Owners can expect a competitive edge with access to proprietary products, data insights to identify and drive high-performance locations, and committed support from a team of insurance and franchise leaders.
"With our partnership with RPS/Arthur J. Gallagher, what Pronto can offer our customers goes well beyond our traditional product offerings. And that means more revenue opportunities for our franchise system," says Sidney Williams, Vice President of business and partner channels for Pronto.
With nearly 300 retail locations nationwide, Pronto has hit the road to growth, ready to expand its reach in the estimated $40 billion non-standard insurance industry with experienced franchise partners.
To grow your business portfolio with a best-in-class insurance franchise, visit https://www.prontofranchise.com/.
Published: February 6th, 2020
Share this Feature
Comments:
comments powered by

Disqus