Perspire Sauna Studio Offers An Innovative Health-Based Concept For Entrepreneurs And Multi-Unit Operators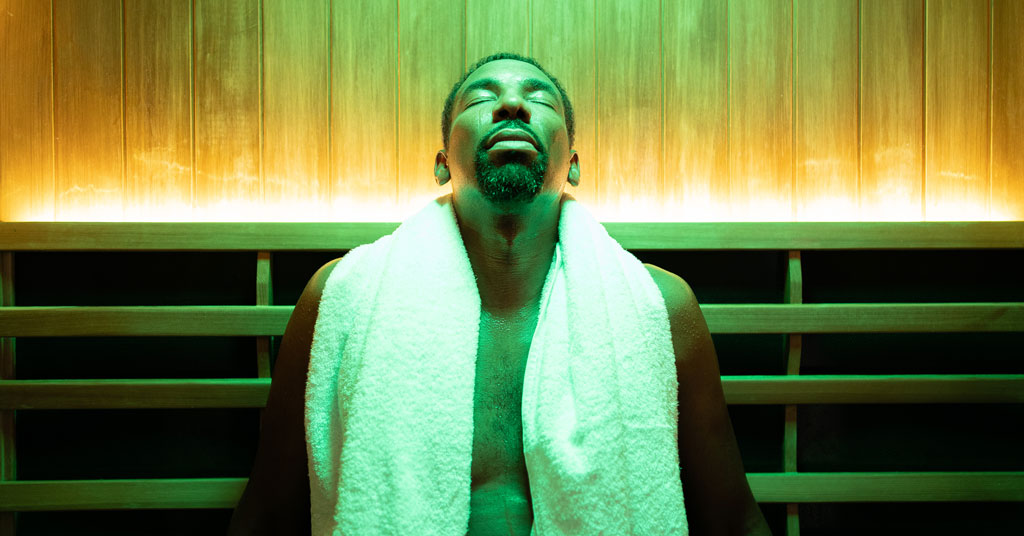 One-hundred and fifty-degree infrared heat. That's a description of the cathartic experience offered by Perspire Sauna Studio, the nation's first and largest infrared sauna, and light therapy brand. But it's not just a business model that works, it's one that can provide potentially life-saving health benefits for customers and opportunities for savvy entrepreneurs.
In a time of COVID-19, Perspire Sauna Studios' innovative technology can help build strong immune systems that keep people healthy and more able to fight off illness. Many of Perspire Sauna Studios' guests can attest to how the experience has changed their lives and been a source of refuge amidst the current landscape.
"I think of my time in the sauna as a reset button that allows me to leave behind both soreness and stress. Sauna sessions at the end of the day have really helped clear my mind and ease my muscles & joints, leaving me feeling a sense of euphoria and leading to deeper and more restful sleep. I perform better with mental clarity, accomplish more with less muscle soreness, and recover faster with a proper sleep cycle. Perspire helps me with all of this!"
-Shaun T.
"I love the sterile clean environment of the lounge! Friendly and uplifting atmosphere!! The sweat, the vibe, the cool washcloth - it's a great experience every time I come in." Misti O.
The studios allow operators to provide its services while adhering to social distancing policies. The onsite staff is small, all booking is done online, and each infrared sauna is located within its own private room. Add it all up and experienced entrepreneurs looking for a new and innovative concept can bring the concept to the masses quite effortlessly even despite the current circumstances.
Perspire Sauna Studio took 8 years to fine-tune and develop its infrared sauna studio model with 3 corporate studios before opening up to franchising. In just two years the brand has quickly established itself as not only the standard for infrared saunas, but as a premier wellness brand for the masses focused on natural health benefits, excellent customer service, and a unique guest experience.
"After working in and with the studios for over seven years, I have seen guests arrive for their session rushed, busy, stressed, even sad, and leave completely rejuvenated and ready to take on whatever is next in their day. From the moment you walk into Perspire you will have the same quality of service and experience. We've been fortunate to be able to continue to grow with teams, franchisees, and officers who all subscribe to the common goal of helping everyone feel and be their absolute best," said Katy Fetters Director of Operations for Perspire Sauna.
Saunas have long been known to provide numerous health benefits. But Perspire's unique approach combines full-spectrum infrared sauna therapy with the therapeutic beauty of medical-grade color light therapy. Unlike traditional saunas, infrared heat penetrates the body's core cells and tissues to detoxify, enhance the immune system, reduce stress, improve sleep, relieve muscle aches and pains, and purify the skin. Each 40-minute sauna session is in the comfort and safety of one's own private room and sauna constructed of anti-microbial cedarwood. The infrared heat itself is also anti-bacterial. Additionally, complimentary towel service, including a chilled eucalyptus towel, and premium entertainment options such as Netflix and Pandora are offered via Smart TVs in each room.
Entrepreneurs looking for a new business opportunity that also makes a difference in the health and wellness of others, inquire at perspirefranchise.com for available territories.
SPONSORED BY:
Perspire Sauna Studio™
The hottest new franchise is here (literally 150°). Perspire has developed, formulated and tested the most superior infrared sauna studio model and is the first national brand to bring this transformational health and wellness service to the masses. Learn More
Published: July 14th, 2020
Share this Feature
Comments:
comments powered by

Disqus