SiempreTax+ : Expanding Opportunities For Entrepreneurs Serving The Hispanic Market
At 23, franchisee Joshua Biven opened his first SiempreTax+ office and business has been great.
Every time tax season comes around, Joshua asks himself: "Why?"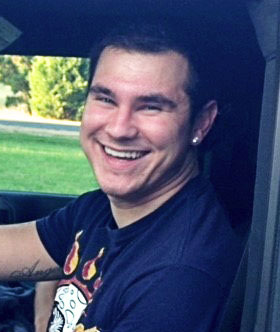 Why did he get into the tax business? Why did he think he could do this?
Then, the season gets rolling along, and things start to fall into a predictable pattern, and his team of tax professionals handles it all with aplomb. Then Joshua remembers why he said yes to opening a SiempreTax+ office.
"I had a lot of support. I had connections in my family that would help me succeed," Joshua says. "I knew I could help a lot of people in the community."
Joshua was 23 when he opened his first SiempreTax+ office. He was managing a jewelry store and going to college, but he had a strong desire to break out and start a business.
"I had faith in myself and in my support system. So I took the plunge," he says. "It's been a learning process, but all positive, for the most part. I am growing and becoming more active in my community."
He could have chosen any number of businesses, but Joshua picked SiempreTax+ because he said the culture and structure are the best. "SiempreTax+ allows me to be independent, to target communities I want to target, and to provide different services."
SiempreTax+ was designed to provide professional tax preparation and other services to the growing Hispanic population. Census figures show that Hispanics make up the second largest racial group in the U.S., after Asians. There are about 57 million Hispanics in the U.S. today, and that population is expected to grow to 119 million in 2060.
SiempreTax+ franchises are affordable, with an estimated initial investment of $43,700 to $71,900. They're also reliable, when you consider statistics from the National Taxpayer Advocate that show that 76 percent of Hispanic taxpayers paid a tax preparer, CPA, attorney, or enrolled agent to prepare their taxes.
On a recent hot day in July, Joshua was helping a client. "I empathized with her and explained the situation. She understood, and she was glad we were here to talk with her."
Joshua staffs his office year-round. He cuts back the hours, but just being there is a big plus for the customers, he added. They may get a letter from the IRS that they don't understand, or they have a friend who needs tax help. "The Latino community is a tight-knit community, and word spreads quickly that we're here to help."
His team explains to customers the importance of filing a tax return each year. It's not just about getting a tax refund, they say, the tax return can also be important when you want to purchase a home. For taxpayers who cannot get a Social Security card, the office offers ITIN application assistance. With the ITIN or Taxpayer ID, customers can file a tax return, which helps establish a record of residency in the U.S.
Joshua's office also hosts informal tax seminars throughout the year to educate people about tax law. They work with local non-profits to sponsor events and support their local community. They invite small business owners in to teach them about their taxes and to work together with them on local events. Recently, they invited a local restaurant owner to set up a taquito stand in one of their offices. He got a great response, and they got a business partner.
"We give a lot to the community," notes Joshua. "We show that we care, and they recognize."
Now 26, Joshua operates two locations, one Liberty Tax and one SiempreTax+. He said the SiempreTax+ system is good for him, because he knows he's not alone. "You don't have to reinvent the wheel," he says. "You just run with it."
He acknowledges that it was a challenge opening his first office, but he encourages other prospective franchisees to do as he did and take the plunge. "A lot of people wait for the right time, and they let a great opportunity pass them by."
For Joshua, SiempreTax+ delivered financial freedom and a little something extra.
"I met my wife-to-be when she came to work at one of the offices as a tax preparer," he says.
They plan to marry later this year.
Learn more about tax franchise opportunities. Visit SiempreTaxFranchise.com.
Published: October 1st, 2018
Share this Feature
Comments:
comments powered by

Disqus