Sprockets Helps Franchisees Make Better Hires and Reduce Costly Turnover
A multi-unit McDonald's franchisee struggled with recruiting and retaining high-quality employees until he turned to Sprockets. It's the AI-powered platform that top franchise brands trust to hire more applicants like their best workers, ultimately improving employee retention by an average of 43%.
Here are the facts: The average McDonald's location loses $387,024 each year from employee turnover, and operators are too busy with daily tasks to be selective in the hiring process. Luckily, Sprockets creates unique success profiles based on the personality traits of a location's top performers to evaluate incoming applicants.
Sprockets analyzed crew members at the four locations and built tailored benchmarks that accurately predict employee performance and potential turnover. Despite the locations' close proximity, Sprockets determined that each one had significantly different success factors.
Employees at the four locations were examined using Sprockets' Applicant Matching System. After analyzing 55 traits within each employee, the technology determined that the makeup of a successful crew member varied from location to location, even though the businesses weren't far apart.
The data shows that different personality traits set a person up for success depending on the management style and culture at a certain location. Sprockets identified the most important traits to look for — and avoid — in applicants at each specific location. This gives managers the data needed to make informed hiring decisions.
Curtis Wilhelmi, Organizational Lead for a McDonald's franchise group, said, "If you're on the fence, just the price should push you over because if it saves you one bad hire per year, you're up money. That's a no-brainer."
To learn more about how Sprockets could help your company identify and hire better employees, visit www.sprockets.ai or call (843) 508-3027 for further information.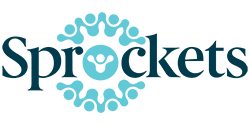 SPONSORED BY:
Sprockets
Sprockets is an AI-powered platform that helps franchisees maintain healthy staffing levels and improve employee retention. Our sophisticated software augments sourcing efforts and predicts which applicants will perform like a location's best team... Learn More
Published: August 26th, 2021
Share this Feature
Comments:
comments powered by

Disqus