Tis' the Season to Hire Seasonal Workers
Whether your favorite part of the holidays is hauntings, menorahs, or carols, supporting your business with the right resources is the key to success — starting with hiring seasonal workers. Since the $1.9 trillion American Rescue Plan ended nationwide on September 6, more people are searching for job opportunities to support themselves and their families.
Who Seasonal Workers Are Now
Pre-pandemic, seasonal workers were defined as employees hired short-term to take on responsibilities during peak times. Now, the definition goes beyond students looking to make extra cash while they're home for the holidays. It includes people who have been relying on unemployment benefits as well as people seeking a second job.
Benefits of Hiring Seasonal Workers
Perhaps the most significant benefit of hiring seasonal workers is that it gives your business the extra help it needs to maximize sales and achieve your goals.
Most applicants looking for a seasonal opportunity expect the commitment to be short-term, so you don't have to go through the tedious termination process when the holiday rush comes to an end.
On the flip side, seasonal workers have the potential to be promoted to long-term workers if you feel they are a good fit for your company. Hiring internally can save you money since you won't have to waste time searching and training new employees. Plus, you'll already have a strong understanding of their current work ethic.
How to Attract Seasonal Workers
So, now you know you want to hire seasonal workers, but how do you actually attract them to your business? The answer is simple: Understand what seasonal workers want from a job.
Flexible Schedules: Not everyone can work 9 to 5, so it's crucial to add shifts outside your peak hours to better prepare your business — and your employees — for the increase in demand.
In-Store Discounts: Offering a discount, however small, can help your employees save some extra cash for gifts, decorations, and other holiday expenses.
Competitive Wages: Working during the holiday season is often chaotic, demanding, exhausting. Consider rewarding your seasonal workers with generous wages.
Sign-on Bonuses: In the spirit of giving, ensure your business will shine brighter than the rest with this attractive perk. Also, implement a bonus once a seasonal worker surpasses a certain period of time.
Opportunities for Growth: Keep in mind that some workers have been relying on unemployment benefits, so the potential for long-term employment could motivate them to apply to your company in the first place.
Hire Applicants Like Your Best Employees With Sprockets
Are you ready to hire seasonal workers to help your business achieve its goals? Our AI-powered platform empowers you to hire the ideal applicants, ultimately improving employee retention and reducing costly turnover. Save time on the hiring process so you can enjoy special moments with loved ones this holiday season!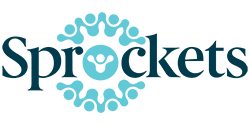 SPONSORED BY:
Sprockets
Sprockets is an AI-powered platform that helps franchisees maintain healthy staffing levels and improve employee retention. Our sophisticated software augments sourcing efforts and predicts which applicants will perform like a location's best team... Learn More
Published: October 13th, 2021
Share this Feature
Comments:
comments powered by

Disqus