Triple Play: Quaker Steak & Lube Scores a Flexible Restaurant Franchise
Flexibility is an undervalued advantage in franchising.
Franchising's greatest strength is the uniformity of branding, operations, and service. But for many franchise owners, an overly rigid system can pose obstacles, whether that's adjusting to local market demands or establishing themselves as part of the community. At Quaker Steak & Lube, flexibility is a key benefit for its franchise partners.
While a franchise model helps guide business owners and provides built-in brand equity, the Quaker Steak flexible restaurant concept enables franchisees to customize their location to fit the local community by:
Adapting décor to local culture,
Getting creative with event marketing,
Improving operations to meet market needs.
Ultimately, a flexible restaurant franchise gives owners access to proven systems and extensive support, while also being able to add a local and personal flair to their restaurant to truly make it their own.
Customized Décor to Match the Local Community
One of the challenges restaurant franchise operators face when introducing a concept to the local market is making it unique enough to stand out compared to other dining establishments, while at the same time making the location feel like an ingrained part of the community.
A restaurant franchise's décor and site design is an integral part of making the business feel like it is part of the local culture. Quaker Steak & Lube's trade dress is steeped in motorsports tradition, an aspect of American culture that spans the country. However, each market has its preferences when it comes to the types of décor and aesthetic the franchise owner should consider. For example, guests of a Quaker Steak & Lube in Indianapolis would likely have an affinity to décor featuring Indy car racing, while in Daytona, Florida, guests would relate better to stock car décor. Other communities may have dedicated motorcycle enthusiasts, leading franchisees to feature classic or custom bike décor.
It's these small adjustments that help restaurant franchise owners cement an emotional connection with guests and make the location a destination. Ultimately, franchisees can leverage the attraction local consumers have for motorsports to earn their loyalty and repeat business by pairing the fuel-injected ambiance with a tantalizing menu that ranges from award-winning wings and seasonally inspired salads to perfectly prepared steaks.
Creativity with Event Marketing Drives Engagement
To compete locally, restaurant owners need to market their business to fit the wants and needs of the community. Alongside interior and exterior décor that aligns with the market's preferences, Quaker Steak franchise owners can create synergy and gain a competitive local advantage through event marketing.
Quaker Steak & Lube restaurant franchise owners frequently use events to engage customers through Car Cruise-Ins and Bike Nites. Collectible cars are gaining cultural cachet, leading to a growth in shows, according to Rupert Banner, auctioneer and collector car specialist for Bonhams auction house, in an article for Investment News. They provide the perfect opportunity for franchisees to earn the attention and loyalty of dedicated motorheads and motorsports aficionados.
The biker and car collector communities are, at their roots, social groups made up of individuals who share an enthusiasm for these unique aspects of American culture. Quaker Steak & Lube, with garage-themed restaurant design, plays perfectly to these audiences. Restaurant footprints often feature ample parking space, and operators typically provide even greater incentives for attendees with live music, entertainment, games, prizes, and discounts.
Ultimately, it's up to the franchise owner to organize the motorsport-themed show according to their market demand. Customizing these events to the local community puts operators in a better position to earn guest engagement and loyalty while increasing guest count and revenue.
Adjust Operations to Meet Market Demand
Local owners know their market better than anyone, particularly if they have a restaurant background. They can often recognize consumer habits and anticipate unique demand even during site selection and build-out phases.
Restaurant franchise owners with locations in suburban or urban markets can capitalize on, and cater to, on-the-go guests by offering to-go orders through a dedicated pick-up window. Families can order food ahead of time and pick it up without leaving their vehicles, creating a seamless experience.
For Quaker Steak & Lube owners, this builds an added revenue stream on top of the unique experience that guests expect from the brand, such as family and kids' events, live bands, local fundraisers, and other events that draw in members of the community.
Meanwhile, franchisees can invest in a food truck to take Quaker Steak & Lube's one-of-a-kind customer experience and mouth-watering menu on the road. This rolling experience is a great way to introduce the brand to customers at street fairs, special community events, or anywhere else restaurant franchise owners wish to get the Quaker Steak & Lube name in front of consumers.
Concerns over a lack of autonomy and independence are common pain points for many prospective franchisees. But, the right restaurant franchise opportunity allows owners freedom within their framework, offering the best of both worlds.
Learn more about investing in a flexible franchise concept in the restaurant industry by checking out the training and support Quaker Steak & Lube offers every owner.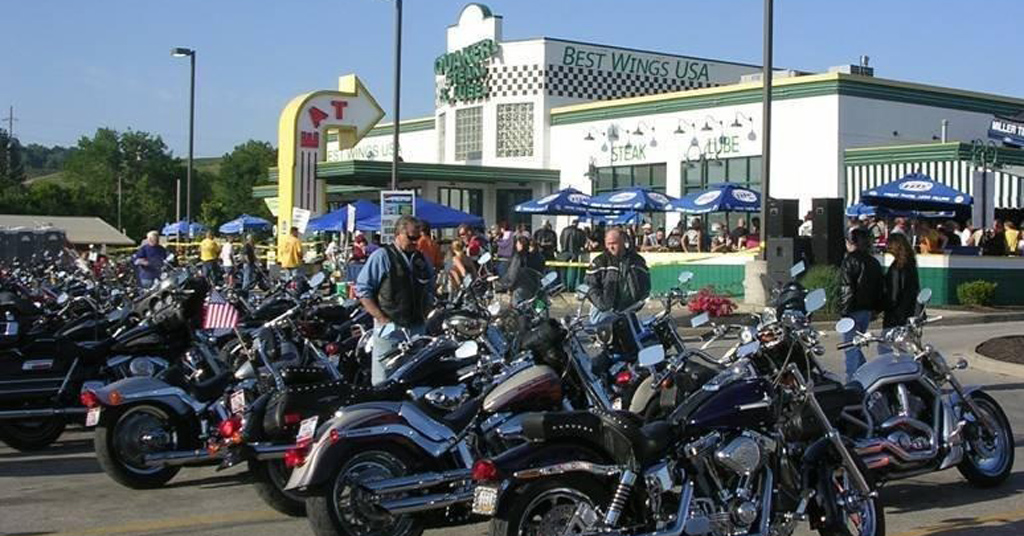 Published: October 29th, 2019
Share this Feature
Comments:
comments powered by

Disqus