7 Steps To Recession-Proof Your Business
Assuming the economists are right (well, at least half of them), there's a recession ahead. In the spirit of "Hope for the best, prepare for the worst," here's a brief summary of a business guide from Oracle Netsuite called, "7 Steps To Recession-Proof Your Business: Positioning for upside during a slow down."
The 18-page publication offers graphs, data, advice, examples, and practical suggestions, such as "Metrics That Matter More During a Recession," "8 Do's and Don'ts of Cost Cutting," and "3 Ways To Score Automation Wins." Links to additional resources are also included.
As noted in the guide's introduction, "Even if a recession never materializes, many of these measures can make your business more resilient and ready for nearly any circumstance." And, "Don't wait until all you can do is slash spending and schedule layoffs. Start now with these seven steps, and set your company up to weather whatever may come next."
Assess your cash flow and implement rolling forecasts
Develop tiered forecasts with proactive, yet surgical cuts
Launch a customer segment analysis exercise
Reevaluate your supply chain—again
Reevaluate inventory management strategies
Use automation to refocus workers on higher-value tasks
Harness technology for scenario, cash flow, and other planning
Think you're too busy to work on these things right now? Think again. The report concludes, "There's another saying to remember: Fix the roof when the sun is shining. Restructuring when everyone is paddling as hard as they can is painful. So start working now to ensure your business is ready to ride out the storm."
Download the full guide here (free).
Want more? Here's another report from Oracle Netsuite from April called, "27 Top Ways to Recession-Proof Your Business."
And finally, from late 2020—and a third old saying: There's nothing new under the sun—an article we ran in late 2020 called "Recession-Proofing Your System for an Economic Downturn."
Published: October 17th, 2022
Share this Feature
Recommended Reading:
Comments:
comments powered by

Disqus
Conferences
InterContinental, Atlanta
OCT 18-20TH, 2023
Tiger Pistol, the world's leading collaborative advertising platform, connects the power of brands with the knowledge and credibility of their...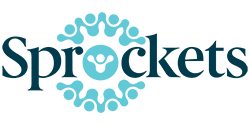 Sprockets is an AI-powered platform that helps franchisees maintain healthy staffing levels and improve employee retention. Our sophisticated...