Batteries Plus Bulbs CEO Russ Reynolds Thinks Outside the Battery, part 2
Batteries Plus Bulbs CEO Russ Reynolds is thinking beyond the battery as he takes the brand in a newly expanded direction and chases $1 billion in annual sales, part 2: management style, personal, and bottom line. (Click for part 1.)
Management
Describe your management style:
I would say high on energy and engagement while being pretty low on detail and organization. I let our functional leaders run their areas. I do expect to hear about problems early and often, and I expect them to play nice with others.
What does your management team look like?
We are fortunate to have a group that has grown the business and grown with the business together. We trust each other and push each other to get better. Also, most of our team is made up of Cheeseheads (Packers fans), so Vikings and Bears fans are generally disliked.
How does your management team help you lead?
We try to stay focused on the important things: our value proposition, solid execution, good communication, and quickly dealing with (versus ignoring) problems. All of our key folks are aligned on these attributes.
Favorite management gurus: Do you read management books?
I am biased since I am a coach's kid, but I believe great coaches are great strategists, developers of talent, and adapt well to changing circumstances. People with these skills and strong faith are folks I admire, like Tony Dungy.
What makes you say, "Yes, now that's why I do what I do!"?
I must be easily excited because I say this almost every day.
Personal
What time do you like to be at your desk?
About 8 a.m. and work late as needed.
Exercise in the morning? Wine with lunch?
I exercise almost every day and would be grumpy if I didn't. If I drank wine with lunch I would need to come back and take a nap. So no wine with lunch, ever.
Do you socialize with your team after work/outside the office?
We have a number of events and outings our employees do together. I also consider many of my colleagues close friends. That said, between work and our family commitments, we don't see each other socially all that often.
Last two books read:
Visioneering by Andy Stanley; and Three Cups of Deceit (How Greg Mortenson, Humanitarian Hero, Lost His Way) by Jon Krakauer. (Mortenson graduated from my high school. Go Ramsey Rams!)
What technology do you take on the road?
iPhone 6 Plus and a MacBook Air.
How do you relax/balance life and work?
I am not much of a relaxer. I am blessed in faith, family, and work. That, and I run several times a week. Life is good.
Favorite vacation destination:
The beach at Ponce Inlet, Florida.
Favorite occasions to send employees notes:
I am not a note writer. I much prefer to stop by someone's desk and thank them personally and/or meet with them for a few minutes to talk.
Favorite company product/service:
We have always had a service segment to our business, building battery packs, for example. In 2014, we added device repair to our service offering and now fix cracked screens, charge ports, etc. on smartphones and tablets. We now have more device repair locations than any other retailer in the country and we definitely have permission to play here. We are seeing rapid growth in this service offering.
Bottom Line
What are your long-term goals for the company?
$1 billion in system sales and a nationally recognized brand.
How has the economy changed your goals for your company?
Portable energy and energy-efficient lighting are growing, needs-based industries so we have not changed our game plan because of economic factors.
Where can capital be found these days?
For a solid franchise business, capital is readily available through the private markets. I think the critical factor for franchisors seeking capital is having strong unit economics that are repeatable and sustainable.
How do you measure success?
We focus heavily on improving unit economics and believe that is the foundation for future growth and success.
What has been your greatest success?
Our Ascent supply chain structure has provided our stores substantially improved margins and reduced working capital. As we got Ascent optimized about 10 years ago, our new store and system growth really took off.
Any regrets?
Never. You can't change history (but those who don't at least learn from it are doomed to repeat the same mistakes).
What can we expect from your company in the next 12 to 18 months?
Our new omni-channel platform will dramatically improve our customer experience. This platform will integrate with our stores' POS system and provide customers (business and consumer) the opportunity to do business with us anytime, anywhere, and from any device. We believe this will drive significant additional sales to and through our stores. Additionally, we are launching a complete range of exclusive Duracell-branded batteries that will align well with our retail brand position and that will provide further credibility for our unparalleled offering in batteries and light bulbs.
Published: August 18th, 2015
Share this Feature
Recommended Reading:
Comments:
comments powered by

Disqus
Conferences
InterContinental, Atlanta
OCT 18-20TH, 2023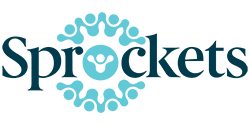 Sprockets is an AI-powered platform that helps franchisees maintain healthy staffing levels and improve employee retention. Our sophisticated...
Gravity Software is a cloud-based, multi-entity accounting solution that simplifies inter-company transactions and financial reporting. Built-in...