BodyStreet: A German Perspective on Entering the U.S. Franchise Market
The United States is indeed the land of unlimited (franchise) opportunities. It is also a franchise market with tremendous challenges for non-U.S. concepts. However, international franchise brands with U.S. ambitions must distinguish between real and imagined challenges. (Hint: the franchise disclosure laws are not the problem.)
For this article, I interviewed Matthias Lehner, the founder of BodyStreet, a fitness concept with more than 300 units. BodyStreet originated in Germany and started operations in the U.S. in 2018. I also spoke with the brand's first U.S. franchisees, Steffen Brandt and Reiner Wolf.
Issuing the required FDD is often considered a potential hurdle by many German clients I speak with. But that is just paperwork, at least according to someone who just went through the process of launching franchise operations in the U.S.
The U.S. is one of the world's most developed franchise markets, offering vast opportunities for entrepreneurs both domestic and international. Still, according to FRANdata, fewer than 10% of the approximately 4,000 franchise concepts operating in the U.S. are non-domestic. This compares with an adjusted global average of around 30%, as research conducted on behalf of the World Franchise Council has shown.
So, what keeps international franchise system from entering the U.S. market? Let's take a look at some German systems attempting to take the leap. It is not a pretty story.
Of the five reviewed systems, only Engel & Völkers has so far been able to establish a meaningful presence in the U.S. The others either never managed to sell franchises in the U.S. (e.g., Teagschwendner), or trouble in their home market prevented them from investing resources in further U.S. franchise expansion (e.g., Vapiano). As of 2021, Engel & Völkers is the only one of these brands to still offer franchises in the U.S. market.
This record has not exactly encouraged German brands to look to the U.S. for growth. An exception is German Doner Kebab – yes, you read right, German. After all, the dish was invented in the 1970s in Berlin by Turkish immigrants. Another exception is the award-winning fitness concept BodyStreet. (Full disclosure: I know the owner as we both live in Munich and his first U.S. franchisees are friends of mine.)
The brand was launched in 2007 in Munich and offers electro-muscle stimulation (EMS) training. It has since grown to more than 300 locations throughout Europe. Customers train once a week for 20 minutes with a personal coach.
"We have invested millions of dollars over the past 10 years in the development of studio success tools," says Lehner. "The result of these investments now enables franchisees to directly benefit from it. As my mother would say, "'The table is set! Feel free to take a seat please.'"
In the late 2010s, BodyStreet's founders Matthias and Emma Lehner eyed the U.S. market for additional expansion. Subsequently, Steffen Brandt and Reiner Wolf became their first franchisees in the U.S. at the end of 2020. With that, they faced a double whammy: launching a German brand with German franchisees in the U.S. – something I would have advised against to clients with U.S. ambitions.
When I asked Matthias what on earth they were thinking, he responded, "Franchise history is writing itself over and over again. Franchisees always do a better job than corporate stores." He alluded to the initial troubles BodyStreet had with their corporate-managed location in Phoenix, Arizona. It is of course a little more complicated than that. "You need the right people," he continued. "All else is paperwork." Even the FDD.
Finding the right franchisees
So, who were the right people for BodyStreet? Reiner and Steffen brought a set of qualities to the table that are important for any franchisor. First, their passion for BodyStreet came from the fact that they were satisfied customers. Both had been training at BodyStreet locations in Germany and thus gained the full customer perspective. Then came a fortuitous combination of their private goals and BodyStreet's ambitions. Reiner and Steffen wanted to immigrate to the United States and were looking at career opportunities. BodyStreet was looking for franchisees. We all got together over dinner and the rest is history. Or is it?
Of course, BodyStreet had to be sure they had viable candidates. In addition to a passion for the brand, Reiner and Steffen brought hard skills to the table. In Reiner's case, it was decades of HR and communications experience with global insurance company Allianz. Steffen knew franchising firsthand. He had been one of Germany's youngest McDonald's restaurant managers at their central Munich location. For a time, that was Germany's largest McDonald's restaurant. Later, he managed Germany's largest Apple store in Munich and moved on to manage the entire Northern German region for the company. Further, both spent part of their careers in the U.S. and had gained insights into the country's culture, work ethic, and attitudes, as well as its consumer expectations and behavior.
For franchisors, this translates into franchise prospects with significant management and leadership experience, the ability to work with existing procedures and processes, and the willingness to grow a business. In the case of BodyStreet, it also meant that their first U.S. franchisees were right at the cultural intersection of brand and target country.
Reiner and Steffen understood where BodyStreet came from and were able to join forces with the franchisor to identify operational aspects that had to be adapted to the U.S. market. They successfully created jobs for young Americans who love sports. As of this writing, the first two U.S. franchise candidates had begun the onboarding process.
Regarding soft skills, both are people persons in a business that thrives on human interaction. They also leveraged the passion they'd developed as BodyStreet customers into an owner-operator passion for the business. "You cannot be a franchisee if you just view it as an investment. Running a business like this needs passion," they told me.
When I asked them what they thought made franchising easier or harder for foreign brands in the U.S., they mentioned two things: culture and reputation. "People want you to succeed," Steffen said. They mentioned various examples of customers making recommendations for networking opportunities or simply referring friends and family to their BodyStreet location in Winter Park, Florida. Also, U.S. customers are far more used to large chains than customers in other countries.
Both also felt the German label was helpful. "German products are highly regarded in the United States," said Reiner. They were even advised not to try to work on their German accent and rather use it to their advantage and create curiosity. To give Matthias the final word, "Franchise systems with great brand stories attract great people. BodyStreet has great potential in the USA and offers great prospects for American franchise entrepreneurs."
Lessons for non-U.S. brands
What does this mean for non-U.S. brands? As in your domestic market, it all starts with the right people. So invest time to really think about the personal attributes your franchise partners will need to succeed in the U.S. with your brand. Can they represent your roots with an American flair?
You also must be prepared to make the necessary investments, and they don't always come in the form of cash. Lehner made U.S. expansion his thing. As BodyStreet's co-founder, he did not delegate this to a franchise development executive. On the contrary, he decided to hire someone to take on his tasks for Europe to be free to focus exclusively on the U.S.
Do not consider international expansion (to the U.S. or elsewhere) unless your house is in order in your own country. You cannot escape any domestic challenges by hoping the grass is greener across the border.
And finally, listen to your franchise partners, who are the interface with your customers.
Peter Schwarzer is managing director of LeOS Franchise Consulting, a Munich-based consulting company with partners throughout Europe, the U.S., and Australia. He also is a lecturer at Globe Business College Munich. Previously, was a partner of Franchise Pool International, a global network of franchise consultants and brokers. Before that, he was director of research-at-large at FRANdata.
Published: December 16th, 2021
Share this Feature
Recommended Reading:
Comments:
comments powered by

Disqus
Gravity Software is a cloud-based, multi-entity accounting solution that simplifies inter-company transactions and financial reporting. Built-in...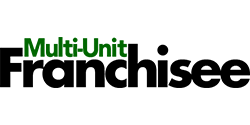 Published quarterly, Multi-Unit Franchisee Magazine is dedicated exclusively to Multi-Unit Franchisees. It delivers vital information and business...