CEO Summit: Peer-to-Peer Networking: Franchise Execs Open Up At Day-Long Seminar
Take two dozen franchise CEOs and presidents, add one expert facilitator, stir for a full day, and what do you get? The second annual CEO Summit, held in Chicago this past September as part of Franchise Update's Leadership & Development Conference.

Behind closed doors and the promise of confidentiality, these franchise leaders rolled up their sleeves and spoke candidly with their peers about their common problems and concerns. We can, however, share some general observations, as well as highlights from the first-ever CEO Confidence Survey.

The all-day session was led by Linda Burzynski, CEO of consulting firm VL Corp. and president of The Franchise CEO Network, a collaboration between VL Corp. and Franchise Update Media Group (and a former franchise CEO and president herself).

Topics included the role of leadership, CEO burnout/health, managing both dissident and high-performing franchisees, metrics and benchmarking, mentoring programs, optimizing territories, key performance indicators, financing, overseas expansion, social networking/media, lead generation, financial disclosure, and more.
CEO Confidence Survey
In the first-ever CEO Confidence Survey, 54 franchise CEOs and presidents answered questions about current business conditions and their outlook for 2010.

Eight in 10 said they were "more optimistic" about the coming year--a marked contrast to how franchise executives felt entering 2009. About 15 percent said they felt the same, and only 6 percent were less optimistic.

However, for 2009, their responses reflected the overall economic situation. Only one in three (35 percent) anticipated reaching their franchise sales goals this year. An even smaller group (28 percent) thought they would reach their system-wide revenue goals in 2009.

The lack of available capital was a huge issue. No surprise there. Responding to the question, "Do you expect the financing of the growth plans of your business to be affected by difficulties in the global banking and financial system?" three out of four (76 percent) said yes, 17 percent said they didn't know, and only 7 percent said no.

Nevertheless, the 54 CEOs remained fairly optimistic about their level of confidence in franchisee prospects for growth in 2010. One in three (33 percent) said "high"; 39 percent said "average"; 20 percent said "low"; and 7 percent didn't know.

For 2010, more than half (54 percent) said their franchise sales goals would be more aggressive than in 2009, while 44 percent said they'd be the same. Only one respondent said their sales goal would be less aggressive next year.

Not representative of franchising as a whole, more than 6 in 10 (63 percent) of respondents were in the service sector; 20 percent were in food, and 17 percent in retail non-food.

System-wide annual revenues among respondents were widely distributed, with 26 percent between $1 million and $8 million, 20 percent above $100 million, and all but one of the rest in between.
Wrap-up
At the close of the day, friends were made, bonds were formed, and many expressed interest in staying in touch throughout the year. In the last group exercise, reviewing the day's highlights and "takeaways," one CEO said the best thing for him was discovering he was wrong: "I hate coming to these types of things, but I found today I have been missing a lot," he said. Especially valuable for him was "listening to other people about the experiences they're having."

The complete results of the first CEO Confidence Survey, with responses to additional questions and further details on participants by industry sector, investment requirements, gross annual revenues, and number of units, is available for purchase at www.franchise-update.com
Published: December 28th, 2009
Share this Feature
Recommended Reading:
Comments:
comments powered by

Disqus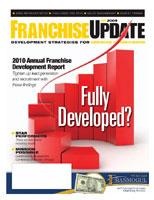 Franchise Update Magazine: Issue 4, 2009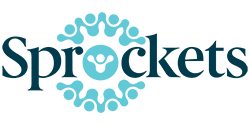 Sprockets is an AI-powered platform that helps franchisees maintain healthy staffing levels and improve employee retention. Our sophisticated...
Prisma has reinvented the marketing supply chain with an end-to-end solution that makes it easy to design, customize, order, download, print, kit,...