CMO Q&A: Describe your marketing team and the role each plays.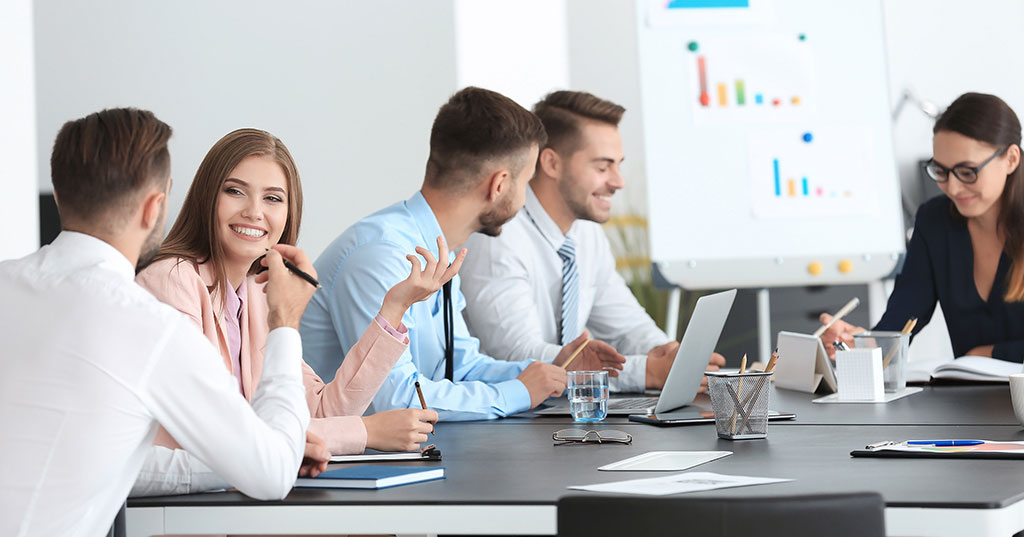 In each issue of Franchise Update magazine, we profile franchise CMOs and marketing leaders, asking each the same set of questions. Their responses say a lot about who they are, their culture, their values, and where they're leading their companies.
Throughout the year, we'll be selecting one of those questions -- and providing answers from recent CMO profiles. If you like what they say and are curious to learn more about these franchise marketing leaders and their thoughts on other topics, we've provided links to their full profile.
This week: Describe your marketing team and the role each plays.
Kristina Van Bruggen, Vice President of Marketing, Sizzler USA
We have a small and mighty marketing team focused on helping our restaurants develop meaningful relationships with our guests, in turn driving loyalty and sales. We focus on brand development, local store marketing, digital and social media, innovation and technology, design, and marketing analytics. Our team works closely with our franchise partners, R&D, operations, construction, IT, and finance to develop brand-building programs, craveable food, and a comfortable environment for our guests to enjoy. Read the full profile.
Katherine LeBlanc, CMO, Painting with a Twist
As a franchisor, we have a marketing team of 350! All of our franchisees are our marketers -- they have to be to create a successful business model. Which means that we need to listen to their successes when developing the overarching brand plans, seek their counsel as we develop new tools and ideas for them to use in the field, and above all, support them in their efforts to deliver on our brand experience. Read the full profile.
Kieran McCauley, Vice President of Marketing, HealthSource
Our team is divided into three groups: offline communications, online communications, and field communications. Social and digital are covered in online communications; broadcast, print, out-of-home, and point of purchase are offline. Field manages local clinic marketing and in-clinic activities. Each group develops programs based on the overall promotional strategy developed during the annual planning session. It has proven to be a very efficient way to operate. Read the full profile.
Denise Pedini, Executive Vice President of Marketing, Pizza Inn
We have a small but very powerful team. Tiffany Betts is our senior marketing manager who is the expert in field marketing. She is on a first-name basis with all our franchisees and is most knowledgeable about each restaurant and what is needed to drive sales in their local area. Cherilyn Wilson is our marketing manager and is responsible for our loyalty program, email marketing, and oversees all our franchise communication. Tracee Hoffman is our senior graphic designer and creates all LSM materials for each franchisee. She has been with Pizza Inn for almost 20 years. As the "fabulous four," we work closely together to ensure all marketing plans are executed and that our franchisees get exceptional support. Read the full profile.
Published: April 21st, 2019
Share this Feature
Recommended Reading:
Comments:
comments powered by

Disqus
Silvercrest has created a one-stop shop solution for all of your marketing needs. By allowing franchisees to order print on demand and all of their...
Germany enjoys the strongest economy in Europe, where nearly 1000 franchise brands and 120,000 franchise owners employ over 700,000 people....