CMO Q&A: How Do You Work With Other Internal Departments, and How Does Technology Help?
In each issue of Franchise Update magazine, we profile franchise CMOs and marketing leaders, asking each the same set of questions. Their responses say a lot about who they are, their culture, their values, and where they're leading their companies.
Throughout the year, we'll be selecting one of those questions - and providing answers from recent CMO profiles. If you like what they say and are curious to learn more about these franchise marketing leaders and their thoughts on other topics, we've provided links to their full profile.
This week: How do you work with other internal departments, and how does technology help?
Michael Barrette, Chief Marketing & Sales Officer, Dippin' Dots & Doc Popcorn
I continually reinforce the strength of cross-functional diversity and collaboration. Within my groups, I have structure in place where marketing, franchising, and sales work together to share information and make decisions together. Similarly, we have structured meetings (and plenty of informal ones) to meet and sort through business challenges with our team members in finance, operations, manufacturing, and R&D. We also have structured meetings between the two brand teams of Doc Popcorn & Dippin' Dots, and between our international team and domestic team so we are sharing best practices and looking to harness synergy wherever possible. The senior director of sales for Dippin' Dots has done excellent work team-sourcing ideas for implementing technology to improve our way of doing business in the field. Some of those resources include Action Card, which has improved the franchisee site evaluation process; Expensepoint, which has simplified expense tracking and reporting; and Formstack, which has helped mitigate the daunting task of completing paperwork in the field. Read the full profile here.
Claudia Schaefer, CMO, Jamba
We have found that working cross-departmentally is key to achieving success and unity in the planning and execution of campaign rollouts. From campaign webinars with franchisees and video meetings with our field teams, to Skype Messenger and our online training portals, technology plays an integral role in keeping departments, franchisees, and field team members aligned, on track, and connected. Read the full profile here.
Kristina Van Bruggen, Vice President of Marketing, Sizzler USA
Technology has streamlined our communication efforts, giving every department a platform to share and communicate important information on rapidly moving projects. Training webinars, quarterly marketing webinars, video conferencing, Skype instant messaging, and project management software are just a few of the tools we use internally. Read the full profile here.
Denise Pedini, EVP Marketing/CMO, Pizza Inn
All of our departments are very collaborative to make sure everyone is informed, not only about what is happening now, but also what is planned six to eight months out. Texting is a favorite means of immediate communication and updates among our group. Read the full profile here.
Kieran McCauley, Vice President of Marketing, HealthSource
As with most organizations, we have regularly scheduled meetings with other departments so we are all on the same page. Most of these meetings are conducted using Zoom or some other type of video conferencing. In addition, we travel together to visit franchisees in the field. We find this to be the most beneficial interaction because we are working together as a team to introduce programs and address issues. Read the full profile here.
Katherine LeBlanc, CMO, Painting with a Twist
Our teams come together regularly to discuss business issues and gain consensus on new initiatives. We use technology to share documents and collaborate no matter where we are in the process or in the country. In addition, we use videoconference calls to connect with team members or franchisees who are not in the home office. We look to incorporate these tools across departments so everyone feels connected. Read the full profile here.
Published: July 21st, 2019
Share this Feature
Recommended Reading:
Comments:
comments powered by

Disqus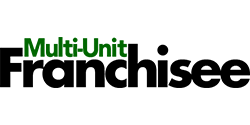 Published quarterly, Multi-Unit Franchisee Magazine is dedicated exclusively to Multi-Unit Franchisees. It delivers vital information and business...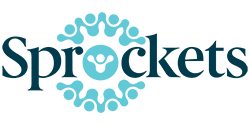 Sprockets is an AI-powered platform that helps franchisees maintain healthy staffing levels and improve employee retention. Our sophisticated...