CMO Q&A: How Is Today's Consumer and Marketing Data Helping You Fine-Tune Your Marketing Initiatives?
In each issue of Franchise Update magazine, we profile franchise CMOs and marketing leaders, asking each the same set of questions. Their responses say a lot about who they are, their culture, their values, and where they're leading their companies.
Throughout the year, we'll be selecting one of those questions - and providing answers from recent CMO profiles. If you like what they say and are curious to learn more about these franchise marketing leaders and their thoughts on other topics, we've provided links to their full profile.
This week: How is today's consumer and marketing data helping you fine-tune your marketing initiatives?
Claudia Schaefer, CMO, Jamba
Our consumer insights team conducts both qualitative and quantitative research so that we can better understand our opportunities and how to optimize our products and campaigns for maximum success. With consumer insights and the latest digital capabilities, we are able to clearly understand who our consumer is, their purchasing behavior, habits, and preferences, which ultimately allows us to be targeted with our marketing approach and efficient with our investments.
Kristina Van Bruggen, Vice President of Marketing, Sizzler USA
Having a strong analytics department is the first step. We have multiple research partners and digital platforms that provide rich data that we aggregate to understand our guest on a broad level. Second, we use data from individual digital platforms to create targeted messaging to communicate effectively with the respective audience in mind. For example, our limited time offers are communicated differently when deployed on television, through our eClub community, or in our social communities. Each platform has specific messaging tailored to activate various KPIs and to engage with consumers from different marketing perspectives and using different tactics. Read the full profile here.
Michael Barrette, Chief Marketing & Sales Officer, Dippin' Dots & Doc Popcorn
We are relying on data collected by our agency partners, in particular our social media agency, digital agency, and our PR firm, in addition to our internal monitoring of all media platforms. We also conduct consumer research, done by third-party research firms. K-12 students are another resource that has proven successful when it comes to new Dippin' Dots flavor development. We listen closely to this overall feedback to make adjustments to packaging design and flavor profiles. Recently, research was helpful for us to update our Dippin' Dots character mascot, leading us to create Frozeti the Yeti, which consumers helped name.
Denise Pedini, EVP Marketing/CMO, Pizza Inn
We continue to add new technologies to increase the variety of data we receive from our customers. This year alone, we are adding a new online ordering system, as well a new POS system, arming us with more data. This allows us to broaden our reach to even more customers, and on a much more personal level. Two years ago, we hired Punchh to create a loyalty program for our restaurants. Not only has this driven more frequency to our franchise locations, it has also given us substantial customer data we didn't have before. This data allows us to reward our most loyal guests, incentivize our lapsed guests, fine-tune email campaigns, and focus on areas that need more attention. Read the full profile here.
Kieran McCauley, Vice President of Marketing, HealthSource
We use both quantitative and qualitative consumer research to adjust our marketing plans. Focus groups are particularly insightful because they uncover opportunities and issues that might not yet have been identified by secondary research studies. Digital analytics also contains a significant amount of data about those interested in our services. Read the full profile here.
Katherine LeBlanc, CMO, Painting with a Twist
Painting with a Twist has some of the richest data I've ever seen! Big data is fine-tuning marketing everywhere, but you have to know when and how to use it to connect with your guests. It's important to understand how your guests want their data to be used, and to not abuse it. Read the full profile here.
Published: June 23rd, 2019
Share this Feature
Recommended Reading:
Comments:
comments powered by

Disqus
The Hungarian Franchise Association was founded in 1991 as an interest representation organization of the franchise business community.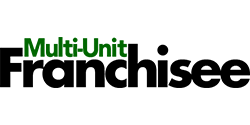 Published quarterly, Multi-Unit Franchisee Magazine is dedicated exclusively to Multi-Unit Franchisees. It delivers vital information and business...