CMO Q&A: What Are Your Core Consumer Marketing Strategies and Objectives?
In each issue of Franchise Update magazine, we profile franchise CMOs and marketing leaders, asking each the same set of questions. Their responses say a lot about who they are, their culture, their values, and where they're taking their companies.
Throughout the year, we'll be selecting one of those questions - and providing answers from the most recent CMO profiles. If you like what they say or are curious to learn more about these franchise marketing leaders and their thoughts on other topics, we've provided links to their full profile.
This week: Discuss your core consumer marketing strategies and objectives.
Kristina Van Bruggen, Vice President of Marketing, Sizzler USA
Our main focus is broadening our base without alienating our core loyal guests. To ensure that we reach a broad guest base where consumers are ready to listen and engage, we do this with a combination of traditional and nontraditional media tactics, such as television, print, and digital media. Traditional media casts a wide net for one-way communication to share our brand story. Nontraditional media is all about community building and is a lead-in to actively engage in and foster conversations with consumers on a variety of platforms. With all the content clutter today, merely being present in the digital and social media scene isn't enough. Creating unique content to create a deeper connection with our brand - like our Cheese Toast campaign - can deliver real value to our guests, which is our main goal. And ultimately, it's what they expect. Read full profile.
Denise Pedini, Executive Vice President of Marketing, Pizza Inn
Last year, we conducted extensive marketing research. We did both quantitative and qualitative studies with our most loyal customers. Their message was consistent: focus on the buffet, give us more options, and make the buffet available all day. Read full profile.
Katherine LeBlanc, CMO, Painting with a Twist
We are developing our reenergized core consumer marketing strategies and objectives to be implemented in 2019. We've started on a few great initiatives in collaboration with our franchisees that will build a foundation for Painting with a Twist to be the leader in the DIY art/paint-and-sip segment for years to come! Read full profile.
Kieran McCauley, Vice President of Marketing, HealthSource
Consumers today are looking for ways to manage pain so they can stay active. However, they don't need to be reminded of the pain they're experiencing; they need to focus on how they can get back to doing the things they love, whether that's walking, running, biking, golfing, etc. This is our consumer message. We've essentially flipped the focus from pain management to active living. This positions HealthSource as the place to receive holistic healthcare, building lifelong patient relationships for our clinics. Read full profile.
Published: March 24th, 2019
Share this Feature
Recommended Reading:
Comments:
comments powered by

Disqus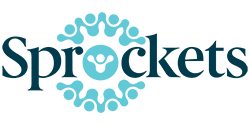 Sprockets is an AI-powered platform that helps franchisees maintain healthy staffing levels and improve employee retention. Our sophisticated...
More than 15 years of passion and fascination with the franchise system. Thanks to having met many Franchisees, today I can help new ones and those...