Educating Millennials on the Benefits of Opening a Franchise (Yours)
The entrepreneurial spirit among Millennials has never been stronger. According to a recent study from the Center for Generational Kinetics, 1 in 4 (26 percent) Millennials have at one point lived solely on the income they've earned from starting a business, and half (49 percent) want to start one within the next three years.
These would-be entrepreneurs have two basic options: start from scratch or invest in a franchise. Thanks to today's low barriers to entry, many choose to start from scratch, but they often quickly run into problems. It's one thing to start a business; it's another to build an entirely new company into a success. Without robust support systems and experience, many dreams will fail.
Entrepreneurs by nature desire to control their own fates. Franchisors have an opportunity to recruit members of this generation, but to do so they must demonstrate why the benefits of franchising outweigh the allure of going it alone.
Franchises make entrepreneurship possible
Through franchising, Millennials can enjoy the freedom of running their own business without many of the hassles of creating a new company. However, in a time when it's easy to be an entrepreneur, franchisors must sell them on the benefits of joining their system. That begins with justifying the franchise startup cost and what it buys them. After all, many Millennials ask: Why should I buy into a franchise system when I can put my money into a new venture of my own?
The franchisor's job is to convince them that by joining a franchise network they will gain access to a host of resources unavailable to solo entrepreneurs; that they can operate under a proven business model, receive training during the startup phase; and will be able to consult franchise experts and their franchisee peers on best practices and problem-solving.
Millennials will need to understand that choosing a franchise also will make it easier for them to attain success quickly in their chosen field; and that for starters, they can take advantage of infrastructure assistance with everything from the business model to grand opening to marketing and operations.
On the back end, you will have to get across the benefits of HR support on payroll, employee guidelines, and hiring systems take the guesswork out of managing a team, perhaps for the first time; and that some franchisors even will help new owners find the financing they need to get started, with custom lending solutions, personal loans, and through banking relationships the franchisor has established.
And, especially for first-time Millennial business owners, that in addition to corporate support, they can tap into the experience of franchisees who have been in the system the longest or who serve on the franchise advisory council, and who can serve as mentors or sounding boards as they begin their entrepreneurial journey; and that the franchise system is full of people who have been in the same position as they are now and can offer them valuable advice.
Attracting new franchisees
Want to compete for your piece of the Millennial franchisee market? Start by following the following four strategies to recruit these aspiring young entrepreneurs.
1. Build a prospect list
Use a downloadable lead magnet to build an email list of qualified prospects. Target ideal prospects through ads that lead to gated content on your website, such as whitepapers or webinars, which require them to enter their email address. Send your franchise development material to members of the email list to reinforce the idea that a franchise partnership with you could be the perfect way for them to fulfill the desire to own their own businesses.
2. Develop targeted content
It's no longer feasible to work on franchise development with just portals and pay-per-click campaigns. Stay in front of potential franchisees by targeting them with content that's relevant to them. Keep your messaging consistent across platforms, from social to your website and blog, or on other online venues where Millennials spend their time. Use this targeted original content to increase awareness of your brand and to nurture potential franchisees as they enter your franchise development funnel.
3. Pursue PR and earned media recognition
Launch a multifaceted marketing campaign to pursue franchise rankings and earned media coverage. Nominate your brand for industry awards and rankings. Get yourself and your most successful franchisees into industry publications to raise your brand profile and attract positive attention. Create unique educational content, then distribute it across social channels and through backlinks on other pages. Look for opportunities to build relationships that could lead to more social shares and backlinks to your website. Millennials are online-savvy. To reach them, you must be too.
4. Be transparent with details
Millennials are adept at online research and will investigate your brand in depth before they jump on board, much less contact you. Provide them with as much information as you can to assure them they would be successful if they joined your system as a franchisee. Make your financial disclosure document (Item 19) readily accessible. Provide hard numbers and franchisee testimonials on your franchise development website, especially from younger franchisees if possible. Millennials appreciate transparency, so offering this information will draw them to further investigate your franchise.
Many Millennials say they want to start their own business. As we already know, franchising can give these young entrepreneurs the freedom of owning their own businesses as well as the tools to be successful. The challenge is to communicate and convince them of this. By using these tips to attract and engage prospective franchisees, you can help them learn about the benefits of franchising and how they can take advantage of the opportunity to work with an established business brand and model—preferably yours.
Lora Kellogg is president and CEO of Curious Jane. With nearly 15 years of experience and a portfolio of top brands, Curious Jane is a leading ad agency specializing in franchises. She and her team work with established and emerging franchises to grow sales, increase traffic, build brand awareness, and generate leads.
Published: March 19th, 2018
Share this Feature
Recommended Reading:
Comments:
comments powered by

Disqus
Conferences
InterContinental, Atlanta
OCT 18-20TH, 2023
Atmosphere TV is the world's leading cable alternative, providing free streaming TV for businesses.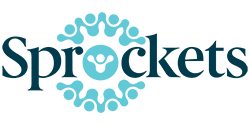 Sprockets is an AI-powered platform that helps franchisees maintain healthy staffing levels and improve employee retention. Our sophisticated...