Executive Profile: Goddard Systems CEO Joseph Schumacher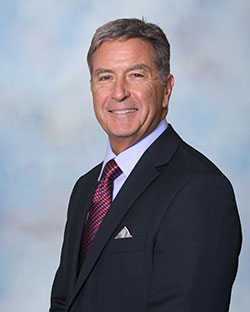 Joseph Schumacher, CEO of Goddard Systems and its 410 locations, traces his franchising career back to 1977 at Maaco. Founded by his brother-in-law Tony Martino (recently inducted into the IFA's Hall of Fame), Maaco was a good fit for Schumacher, who was making a good living and enjoying the work. A few years into it, Schumacher noticed that certain legal ramifications could determine system and franchisee success or failure, and he made a career-changing decision: while still working at Maaco corporate, he began attending law school at night.
"My last few years at Maaco I was director of legal administration," says the 59-year-old. "It was a great role and I enjoyed it so much that I left the brand to go into private law practice, where I provided outside counsel to Maaco and other franchise brands."
He spent the next two decades working with brands including McDonald's, Auntie Anne's, GNC, and numerous start-ups, gaining experience in all aspects of franchising and distribution, including the creation and growth of franchise programs, transactional and regulatory matters, day-to-day business consulting, and litigation and arbitration.
One of Schumacher's clients was the The Goddard School, a childcare and preschool franchise that had begun franchising under Tony Martino's leadership in 1988. Schumacher's brother Phil became CEO at Goddard in 1992 and grew the brand, which in 2002 was sold to private investor Wind River Holdings.
After 20 years as outside counsel for Goddard, Schumacher left his law practice behind to join his brother, and in 2007 took on the role of COO. His legal career had given him a wealth of information that would come in handy in his new position. He understood franchisee relations and support, operations, quality assurance, advertising and marketing, human resources, accounting, and legal. When his brother retired in 2009, Schumacher took over as CEO. He says his background gives him a unique perspective as CEO.
"Everyone in the franchise system has to work together to make things successful," he says. "Often it can just be little things that get in the way and, if allowed to fester, can wreak havoc."
Since 2009, he has assembled a great team at corporate. One part of the team focuses on education, curriculum, and measurement under the vice president of education, a new position just added last year; another part is focused on franchisee support under the direction of the vice president of operations; and both are supported by the company's vice president of marketing. "It's important to support our franchisees and the educators who work with them," he says.
Schumacher says the brand has a very active and healthy working relationship with its franchisees. "We're very transparent at Goddard," he says. "We want our franchisees to be involved in the processes and to play a role in what goes on here."
For example, he points to Goddard Systems University, an internal training facility for school faculty and directors. "There should be reasonable expectations on both sides," he says. "And we strive to create that kind of environment."
The company has been growing at a good clip during the past couple of years, with more growth ahead. "I expect we'll open another 18 units this year, but it's never growth for growth's sake," says Schumacher. "We want to continue to refine our educational programming, build an adequate infrastructure at home to support our growth, and, of course, help our franchise operators be successful."
Based on the results, his report card is filled with A's.
Note: A longer profile, with more of Schumacher's thoughts on leadership, management, and the bottom line, will appear in the next issue of Franchise Update magazine in mid-May.
Published: April 15th, 2014
Share this Feature
Recommended Reading:
Comments:
comments powered by

Disqus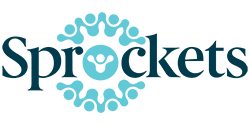 Sprockets is an AI-powered platform that helps franchisees maintain healthy staffing levels and improve employee retention. Our sophisticated...
Location3 Media is a digital marketing agency that delivers enterprise-level strategy with local market activation. Founded in 1999 and located in...