Fear of Ladders: Managing Risk to Acceptable Levels (Part 2)
Have you been there? Where, you ask? On a ladder, climbing upward to obtain something, complete a task, or simply attempting to overcome an obstacle... like a wall.
There's not a lot of bravery in getting the ladder from the garage or putting it in place. The challenge is climbing it. The first few steps don't take much, but as we navigate to the top and the ground grows farther and farther away and the shaking of the ladder increases, so do our anxieties and fears. For many, fear keeps them from climbing high enough. In franchising, we find a lot of people on ladders with the desire to become a franchisee, but many never seem to get over the wall.
Why do so many interested candidates, including qualified ones, drop out?
Understanding the decision-making process
The process of becoming a franchisee is a journey (some say a roller coaster ride) with a variety of "decision" steps, and often with big challenges that many simply are too fearful to overcome or climb over. Your challenge as a franchise sales person is not to eliminate fear, but rather to manage it!
It is generally accepted that people go through a process for many important decisions. Known by many names, I refer to it as the "T.I.R.E.A. Process." The following describes that process for those who have an interest in franchising.
T = THOUGHT: Something sets an initial thought in motion. For many it's the economy, job security, job dissatisfaction, a friend, an advertisement, or some other event or issue.
I = INTEREST: Interest is created by some motivational factor - typically fear, obligation, or some type of passion or desire. A small amount of desire creates interest. It is usually at this point that people will reach out to learn more - through a phone call, a web portal, a trade show, a franchise consultant, or some other inquiry vehicle. The economy may create the thought, but a "pink slip" can result in the creation of interest and desire.
R = RISK: This is the primary obstacle. Whether perceived or real, in the vast majority of decisions, risk ultimately kills deals. It's what holds candidates back from moving ahead - which their interest and desire are encouraging or motivating them to do. In essence, the force of fear or risk is stronger than the force of desire, and they are unwilling or unable to progress.
E = ENGAGEMENT: This most often occurs when interest and desire overcome risk. And this is a two-party decision:

The franchisor is evaluating the risk of granting a license to the candidate. Are they qualified? (financial, geographic, experience, etc.)
The candidate is evaluating the risk of starting a business. Can they get the funding? Do they have enough resources to make it to profitability? Do the return and income justify the investment, etc.?

A = ACTION: Action occurs when interest, desire, and reward overcome risk and the candidate's engagement is strong enough to generate action on their part.
While much time can be spent on each step, the focus of this article is on the psychology of the Risk step. In franchising, candidates often face real and perceived risks (walls) between their desire and their willingness or ability to move forward and take the necessary actions to become a franchisee.
(A complicating factor in working with an individual is that the decision-making process usually doesn't involve just one party. Often it's a husband and wife who both have their own thoughts, interests and desires, risk and engagement levels, and actions. In the American culture it is often a two-party decision: either party can veto the decision to move forward. As such, experienced consultants understand the importance of working with all parties involved in the decision-making process.)
Often the solution or strategy is to provide "ladders" in the form of features, benefits, and sales efforts to encourage or help a candidate climb over their particular obstacle(s). However, as we have seen, as the candidate (and their spouse or decision partner) climbs higher up the ladder, fear often increases, resulting in the candidate never overcoming the fear or risks. While one partner may not be afraid, it's important to note that it only takes one who has fear to keep both from climbing over the obstacle. It's also important to understand that while many will step onto the ladder and climb part of the way, a large majority aren't willing or able to climb all of the way.
The solution
Instead of pushing or pulling both up the ladder (a very difficult task!), consider focusing on ways to lower the obstacle. Remember, you often don't have to eliminate the risk. Most prudent individuals or couples only need the risk to be reduced to acceptable levels. People may not climb over a wall, but they often are willing to step over a low picket fence.
Your typical candidate has several fears, among them:
risking their home as collateral;
cash flow: they only have six months of living expenses but it is projected to take 8-plus months to become profitable (fear of the unknown); and
"No-Paycheck Phobia," a primary reason people don't start a business and continue to look for a job even while they are evaluating a franchise opportunity.
Consider a discussion on using retirement funds. First, they won't be risking their home (they use pretax retirement funds, which means the government is assuming much of the risk, up to 40 percent). Second, since this is not a loan there are no loan payments, which can significantly shorten their time to profitability. And finally, they often can use part of the funds to pay themselves a salary or income until the business reaches profitability.
Or perhaps the candidate feels their credit may be too low to get "all" of the funding they desire. First determine their scores. If too low, let them be aware that there are credit repair solutions (some that back their services with a money-back guarantee). It may take a few months, but it's still a viable option for some.
If we reduce the height of the figurative walls, we reduce the need for ladders... and often, the fears associated with them. Granted, many walls are difficult to lower. However, even the reduction of a few can have significant results.
Larry Carnell is Senior Vice President, Business Development for FranchiseProfs. He also founded and is CEO of FranCastle Enterprises, a strategic consulting firm to the franchise community and other business entities. He is also co-creator of FreeFranchiseExpo.com, the world's first year-round virtual franchise expo. He served as vice president of business development for BeneTrends from 2007 to 2010, where he was instrumental in helping the company more than triple its revenue in less than 3 years. Contact him at 770-652-5393 or lcarnell@sbcglobal.net.
Published: April 7th, 2011
Share this Feature
Recommended Reading:
Comments:
comments powered by

Disqus
Conferences
InterContinental, Atlanta
OCT 18-20TH, 2022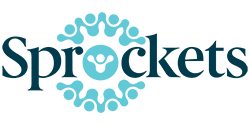 Sprockets is an AI-powered platform that helps franchisees maintain healthy staffing levels and improve employee retention. Our sophisticated...
Find the support you need to find success with your small to mid-sized business. Explore the PEO services offered by Integrity Employee Leasing.