Female Fast Risers - Patti Rother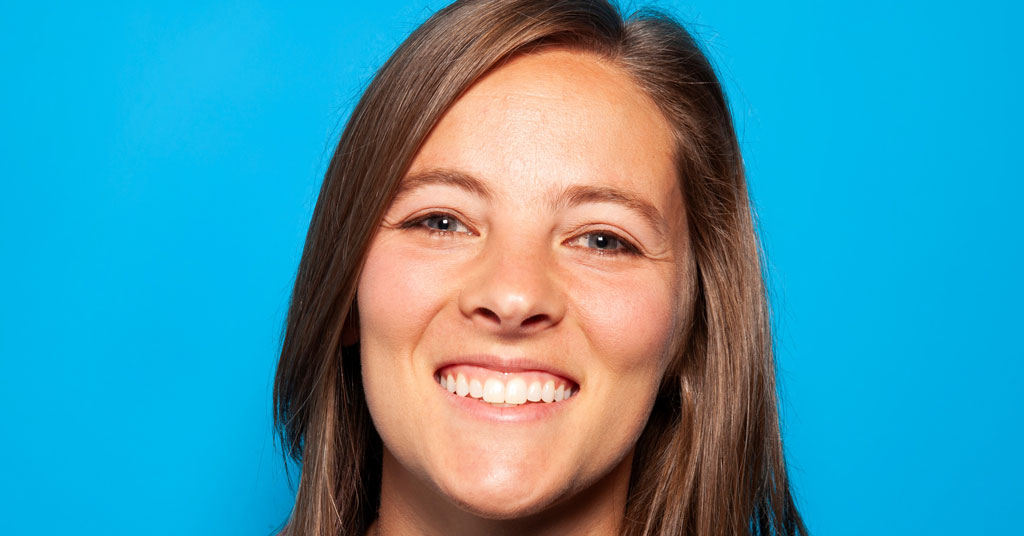 Name: Patti Rother
Brand: Scenthound
Title: Vice President of Franchise Development
Age: 35
Years in franchising: 10
No. of units: 6
What attracted you to franchising? I never chose franchising, it somewhat chose me. When I was right out of college, I worked at a franchised Panera Bread and got to meet the family that owned the stores in our area. I remember at the time thinking it was so awesome that they were running their own business with a great, established brand. What has kept me in franchising is the idea that when I speak with someone, I have the opportunity to really change their life in a meaningful way. If they become a franchisee, they are adding a passive income or replacing another income with something that is theirs and not someone else's. I love the idea that I can tell them a story about our brand and, if it resonates, could change their life for the better for years to come. Also, the entire franchise community is filled with such incredible people!
What was your first job in franchising? Technically, it was a cashier at Panera Bread in Exton, Pennsylvania, working for the Strang Corporation right out of college. I worked my way up very quickly and became a shift manager before transferring out to a Panera Bread in Colorado working for another franchisee, Breads of the World. My first "real job" working in franchising was when I was promoted to be manager of franchise sales and operations at Noodles & Company in 2013.
What do you attribute your success to? I really think that being kind has been by far what I would attribute my success to—treating people well, changing the way I sell to match my personality (instead of whatever is "standard" for sales), and really trying to disrupt what franchise sales and operations could look like. I am a very empathetic person and would consider my superpower to be reading people really well. I've always seen empathy as a strength and not a weakness. I also grew up in operations, which is very different from many of my colleagues in sales. It allows me to really "talk shop" with prospects and meet them where they are in a way that feels natural and real.
What challenges and obstacles have you overcome in your career? Oh my, there have been many. At first, starting my career and always being the youngest in the room (and looking very young) was always a challenge. I struggled to be heard and really had to continually prove myself over and over to my peers and colleagues. I'm also married to a woman, a first-generation American Latina. When I first entered into the franchising world, it was a very white, male, cis-gendered community, and I thought I had to hide who I was to succeed. My family is from Argentina so we have fair skin and light eyes, which means I can easily pass for white. I also don't look stereotypically gay, so when someone would casually ask what my husband did I would answer honestly about what my wife did, but never correct them. The franchise world has changed and there is certainly more diversity, but I would say we still have a way to go. I'd love to see more people in our field—and, frankly, in business—being their whole selves at work and making it a bit easier for those who may follow in our footsteps to never make a choice to hide themselves thinking it will more easily lead to a promotion.
Describe your journey to your current position: It's been a bit of a winding road to where I am today. As I mentioned, I started in franchise operations and then transitioned to company operations when I worked at Noodles & Company. I went from being an assistant manager to general manager and ended up running our highest-grossing location at the time and really turned the store around. When I got promoted to manager of franchise sales and operations, I really had no idea what I was doing on the sales side, but I had a great teacher. The operations side was certainly my strength. Flying around the country and helping our franchisees be more profitable was something I was naturally great at and really enjoyed.
When I left Noodles, I was director of franchise sales and operations and went to help a small startup, Garbanzo Mediterranean Fresh, get their franchising going. I ran their franchise development department until I met the incredible Patricia Perry who swept me over to Blink Fitness as director of franchise development there. After 2½ years at Blink, the pandemic hit and I was furloughed at the end of March 2020. After a few months, my wife carefully asked me one day what my plan was for work. I just had assumed I'd end up back at Blink and never thought to start looking for something else.
I put myself out there, and thanks to my incredible LinkedIn network, got to a point of reviewing multiple options. While being furloughed, a few things became abundantly clear to me. Spending time at home with my family had to remain a priority. The amount of travel I had been doing was not something I wanted to continue. Also, the people I worked with and for had to be kind and had to have a vision and a goal I could align with. When I first heard about Scenthound, I really wasn't sure about changing industries yet again. After I met the team, did some research, and flew to the headquarters to see it all in action, I knew I needed to join the team. I am so incredibly glad I did, because Scenthound is an incredible brand with an incredibly talented team about to seriously disrupt the entire pet industry.
What are your future career goals? I used to think running my own company was my future goal, but after this crazy past year I'm reevaluating everything. I really think I could be a CEO one day, but not sure what the path there looks like.
Advice to young female executives in franchising: First of all, be yourself. Always. Unapologetically. Who you are and what you bring to the table is by far your biggest asset.
Second, always, always speak up and know that your thoughts and comments and criticism matter. Last, remember that empathy, kindness, and being a good person will always be your biggest strength in business and in life.
Published: March 25th, 2021
Share this Feature
Recommended Reading:
Comments:
comments powered by

Disqus

Franchise Update Magazine: Issue 1, 2021
Conferences
InterContinental, Atlanta
OCT 18-20TH, 2023
David Energy is a software-enabled retail energy provider bringing the power of visibility, savings and peace of mind to mid-market brands.
MSA provides domestic and international franchise advisory services to franchisors and companies seeking to establish franchise and licensing systems.