Franchising.com Rolls Out Innovative Technologies
"Press Room" Feature, Real-time Web Stats & Lead Filter Control

San Jose, CA Feb 07, 2006 - Franchise UPDATE, a franchising industry powerhouse, recently rolled out an inventive and client-friendly recruitment system through its website, www.franchising.com.

Benjamin Foley, webmaster of Franchise UPDATE, developed the new website with improved franchise recruitment features that are unmatched in the industry. Launched in January 2006, the new offerings at franchising.com allow clients to easily view their web stats, adjust filters for potential franchise leads, and post recent company press releases and media placements.

"Franchising.com features innovative technology that adapts to our clients' ever-changing needs," said Gary Gardner, CEO and co-founder of Franchise UPDATE. "The simple interface offers an easy way for our clients to increase their exposure on the web, at no cost to the client."

The "Press Room" feature allows the customer to post press releases and media placements. Each client's webpage is converted to an XML/RSS feed, which is syndicated to 76 active news services including Google and Yahoo! News. When a keyword is searched, the news services pull information from the RSS feed, which gives the potential lead instant access to the information, and gives instant exposure to the client. Popular search engines also pick up the press release and media placements, even further increasing client exposure.

"Franchising.com gives our clients the freedom to easily access their information and make the changes at their convenience. This alleviates the possibility of a glitch made by a third party," says Gardner.

"The launch of our additional franchisee recruitment features has already been a successful venture for us," said Gardner. "Leads to our clients' have increased dramatically from approximately 3000 in December 2005 to over 8000 in January. As we continue to make advancements, our clients will continue to benefit from franchising.com."

About Franchising.com
Franchising.com offers resources for potential franchisees to make the best franchising decision, offering detailed information about various franchising and business opportunities, insightful articles, attorney directory and other franchising resources.
Website: http://www.franchising.com

Media Contact: Sherri Fishman
Fishman Public Relations
email: sfish@fishmanpr.com
phone: (847) 945-1300 ext.222

Franchise UPDATE, Inc.
Therese Thilgen
President and Chief Content Oficer
email: tjt@franchise-update.com
phone: (800) 289-4232 ext. 206
Published: February 9th, 2006
Share this Feature
Recommended Reading:
Comments:
comments powered by

Disqus
Conferences
InterContinental, Atlanta
OCT 18-21ST, 2021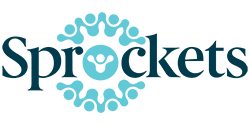 Sprockets is an AI-powered platform that helps franchisees maintain healthy staffing levels and improve employee retention. Our sophisticated...
Oct. 19-21, 2021. Atlanta, GA. FLDC is an exclusive event for franchisor CEOs, Presidents, COOs, CDOs and Development Executives. The conference...