Good, Bad, and Other News! – May 2022
As Covid continues to fade from the topmost concern of employers and employees, a cautionary note: So far, so good, but it ain't over yet. In fact, in some places it's worse. Think of the 25 million people locked down in Shanghai, with the strict quarantine eased only this week. Only two U.S. states have more people than Shanghai: California at 39.2 million and Texas at 29.5 million. So take a deep breath, count your blessings while they last, and catch up on the past month's franchise-related news, delivered your way every third Tuesday of the month. And if you're not doing it already, send us your good (and other) news here and see it next month in this newsletter!
POST-COVID – REOPENING & RECOVERY
$48 Billion Restaurant Revitalization Fund Faces Senate Headwinds Over Funding
McDonald's To Exit from Russia After 30 Years, Looks To Sell Entire Portfolio
New Report Dissects Market Dynamics Affecting Today's Consumers
Driver Shortage Squeezes Pizza Hut, Competitors
Reef Reportedly Pursuing Ownership Stake in 800 Degrees Go
HIRING & EMPLOYMENT
Job Interviews Are Broken, But There's a Way to Fix Them
Teen Workers Find They're in High Demand
Worker Pay, Benefits Grow at Record Pace in Q1, Pressuring Inflation
Quarterly Remote Work Report Shows WFH Jobs Continue To Rise
Starbucks Plans Barista Raises, Says Unionized Cafes Will Have To Bargain
FINANCE & M&A
WOWorks Acquires Barberitos Southwestern Grille and Cantina & Zoup! Eatery
Instacart Preps for Possible IPO Amid Volatile Markets, Changing Consumers
Beyond Meat Shares Drop as Losses Widen; Launch Costs Blamed
LEADERSHIP
KFC U.S. President Kevin Hochman Departs Yum Brands
Brinker International CEO Wyman Roberts Retires, Kevin Hochman Named New CEO
Four Simple Ways Bosses Can Reduce Stress at Work
MARKETING/CUSTOMER EXPERIENCE
Study: Only 26% of CMOs Are "Fully Confident" in Their Data Strategies
Friendly's Restarts Advertising for 1st Time Since Acquisition
McDonald's Vows To Keep Burger Prices Competitive on Value, Prices
Bottled Water Giant BlueTriton Admits Recycling and Sustainability Claims Are "Puffery"
OPERATIONS
McDonald's Years-Long Digital, Delivery, and Mobile Transformation Is Paying Off
TECHNOLOGY
Jack in the Box Tests Flippy & Sippy Robots To Make Fries, Pour Drinks
Published: May 17th, 2022
Share this Feature
Recommended Reading:
Comments:
comments powered by

Disqus
Conferences
InterContinental, Atlanta
OCT 18-20TH, 2023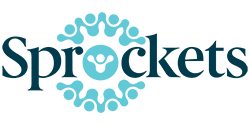 Sprockets is an AI-powered platform that helps franchisees maintain healthy staffing levels and improve employee retention. Our sophisticated...
MSA provides domestic and international franchise advisory services to franchisors and companies seeking to establish franchise and licensing systems.