Good, Bad, and Other News! – September 2021
Welcome back to our monthly news roundup. It's a mixed bag these days, with the optimism of summer's business reopenings dampened by the tidal wave of Covid's delta variant cases, especially in the South and in states with Republican governors. (No politics here, just going by the numbers!) But franchising carries on with growth and expansion as it always has, despite all the "anti's." Just say yes!
Here's your chance to follow the leaders, every third Tuesday of the month! And if you're not doing it already, send us your good (and other) news here!
POST-COVID – REOPENING & RECOVERY
6 Ways Businesses Can Turn Covid-19 Uncertainty to Their Advantage
Warning of a New Crisis, Restaurant Industry Presses Congress Again for More Aid
The Next Frontier for Restaurants' Off-Premises Growth
Full-Service Restaurants Tap into Off-Premises Potential
Fast Food Customers Return But Workers Don't, Triggering Major Changes
Restaurant Workers of the Future Need Heightened Digital & People Skills
HIRING & EMPLOYMENT
How To Bring in Staff During the Worst Labor Shortage in 30 Years
What Can Companies Do To Retain Staff?
4 Reasons Workers Are Staying Away from Restaurants & What To Do About It
Get Shots or Get Out, U.S. Employers Tell Workers
COMPANY NEWS
All-Drive-Thru Brand Dutch Bros Coffee Launches IPO
Home Franchise Concepts Acquires Two Maids & A Mop
Sweetgreen To Acquire Robotic Restaurant Concept Spyce
126-Unit Playa Bowls Lands Investment Funding To Fuel Growth
PrimoHoagies Signs 18 New Franchise Agreements Across 4 States
Gong Cha To Debut in Chicagoland with First 5 Corporate-Owned U.S. Stores
Bashas' Diné Markets To Add Starbucks to Navajo Nation Stores
Report: Amazon Plans To Open Its Own Brick & Mortar Department Stores
FRANCHISING CARES
Darden Donates Refrigerated Trucks to 10 Food Banks in 6 States
LEADERSHIP
DEI in the C-Suite: Passing the "Vulnerability Test"
MARKETING/CUSTOMER EXPERIENCE
Survey: Shoppers Still Headed to Stores – But Are Taking Precautions
Buy Now, Pay Later Consumer Financing Grows Among Younger Buyers
Growing Appetite for Ghost Kitchens Will Influence Restaurant Customer Experience
Build a Winning CMO–CFO Relationship with Better Marketing Data
OOH Ad Spending Fell in the US, but Consumer Time Spent on It Grew
Study Indicates Ads Placed in News Media – Especially Print – Outperform Social
OPERATIONS
Are Virtual Restaurant Brands the New Frontier for Franchising?
What Is the Future of Restaurant Delivery?
TECHNOLOGY
A Look at the Future of Restaurant Technology
PEOPLE & MILESTONES
McDonald's Taps New Global, US CMOs in Executive Shuffle
Tom Curtis Promoted from COO to President of Burger King Americas
Published: September 22nd, 2021
Share this Feature
Recommended Reading:
Comments:
comments powered by

Disqus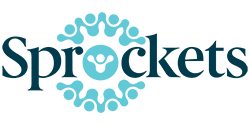 Sprockets is an AI-powered platform that helps franchisees maintain healthy staffing levels and improve employee retention. Our sophisticated...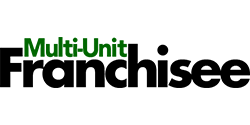 Published quarterly, Multi-Unit Franchisee Magazine is dedicated exclusively to Multi-Unit Franchisees. It delivers vital information and business...