How Summer-Only Kidcam Camps Targets Customers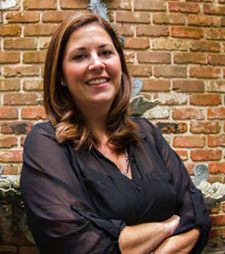 We asked Melissa Conner, who leads marketing and operations at Kidcam Camps, how she identifies ideal customers - and how she targets them effectively with marketing initiatives. Here's what she had to say.
Kidcam Camp Franchises has 17 company-owned and franchised summer camp locations for children ages 3-13. Although we plan for our summer business year-round, we market heavily to our prospective customers for only about 5 months. Each location is treated a little differently, but there are few initiatives we have found effective regardless of the location.
Even though our business is all children, it's the parents making the decisions, and we know our customers choose us based primarily on location: How close are we to their home or work? In our off-season we look at a lot of reports telling us where our campers attend school, where they live, and how they found out about us.
We use every type of marketing, including mail, print, and online. However, in the past year we have shifted the majority of our marketing spend from print to online. We found we can be much more targeted and effective looking at individual marketing opportunities by area, versus casting a wide net to the masses.
In the early stages of our marketing, we place our existing camper base into Google Earth and study where they live in proximity to the camp they attend. From there, we use the USPS Every Door Direct Mail program to target prospective neighborhoods that are close to schools, that have a fair number of our campers living in a specific area, or that have household incomes that meet our customer profile.
Google AdWords and Facebook advertising are also proven methods of successful advertising for us. At least 50 percent of our website traffic comes from Internet searches. With AdWords, I can "cast the wide net" of anyone searching for a summer camp in the New Orleans area, where we have seven locations, or we can be more targeted to rural areas where parents might be searching for summer camps in a smaller city. We do the same with Facebook. A good portion of our business is also referral-based. We play a lot with sponsored posts, as well as online promotions through social media to help us garner new business and get our loyal customers talking about their positive experiences with Kidcam.
We have a short window of opportunity to get into the hands of parents as they are making their decisions on summer camp. Getting our existing parents to commit to their decision early, selling the Kidcam experience to their friends, as well as being extremely targeted in finding new families based on what we know about our existing database are the three opportunities we find the most effective.
Published: July 22nd, 2014
Share this Feature
Recommended Reading:
Comments:
comments powered by

Disqus
UMI has over 23 years of experience supporting fast-growing multi-unit brands. From strategic planning to design, execution to analysis, UMI...
919 Marketing Co. is a national content marketing, PR and social media agency serving franchise brands. Our proprietary social relations approach...