Leadership: Irv Grousbeck on the Power of 'I Don't Know'
Many new business leaders and managers fall into the trap of feeling they should have answers for every question that comes their way, whether from a subordinate or a superior. It's natural, but it isn't good… nor even possible. So why fake it?
Irv Grousbeck, an adjunct professor of management at Stanford Graduate School of Business and the co-founder of Continental Cablevision, provided some great advice on leadership in a keynote speech at the 2019 Search Fund CEO Conference, held at Stanford last September.
In an article in Insights by Stanford Business, Grousbeck discussed the personal qualities that lead a CEO to success, the need to hire and fire "ahead of the curve," and how executives can serve as a teacher — as well as a manager — to their direct reports, writes Bill Snyder. Here are some excerpts. Read the full article here.
1) Personal qualities
"When a direct report comes to you with a question you can't answer, Grousbeck says, resist the temptation to guess. Instead, consider saying: 'I don't know.' Those three words constitute a powerful answer that shows humility and self-confidence. 'You may be tempted to bluff. Don't,' he says. 'If you bluff an answer, you may be wrong, and that will damage your credibility and your authenticity.'"
2) Hire and fire ahead of the curve
"When executives become CEOs, they must be clear on their priorities. Conventional wisdom suggests that tasks such as meeting with key customers and suppliers, and forging strong ties with lenders, investors, and directors, should be the CEO's top priorities. But they're not, Grousbeck says. Those tasks are critical, of course, but something else should sit at the top of a leader's to-do list: Put "A" players in the key seats and strive to keep them there while ridding the company of poor performers. 'That's easier said than done,' he says."
3) Be a teacher and an intervenor
"As a leader, you must be both a teacher and an intervenor, Grousbeck says.… The teacher/CEO works beside direct reports as a partner in problem-solving and avoids the most toxic phrase in leadership: 'I need you to…' That smacks of command and control. Instead, use the word 'we.' If you are asking for something, try, 'Could you please…' There's no need to restate your power position: Your reports already know you're the boss. Rather than throwing your weight around, be deferential. It shows respect, says Grousbeck."
4) Kindness pays
"Once you've hired the right players, keeping them on board should be a top priority.
Remember: 'A' players don't leave companies, they leave bosses. Be the boss they never want to leave by taking a personal interest in each of them. 'Money and stock are in finite supply, while praise and thanks are in abundance and can be even more powerful,' Grousbeck says."
For more tips, advice, and insights from Grousbeck, as well as other articles on business leadership, click here.
Published: February 10th, 2020
Share this Feature
Recommended Reading:
Comments:
comments powered by

Disqus
Conferences
InterContinental, Atlanta
OCT 18-20TH, 2023
ApplePie Capital provides a fresh new approach to franchise financing that is focused on your growth and success.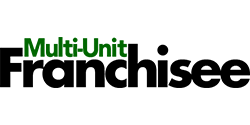 Published quarterly, Multi-Unit Franchisee Magazine is dedicated exclusively to Multi-Unit Franchisees. It delivers vital information and business...