Market All You Like, But People Believe What They Experience
All companies large and small want more customers. Hotels and restaurants want more guests, doctors and hospitals want more patients, museums and theaters want more patrons, non-profits want more donors. Marketers chase more, more, and more growth!
Absence of loyalty
But what many business leaders don't understand is: The absence of loyalty is the greatest inhibitor to business growth! Bain & Company research shows companies lose half their customers every 5 years, and 20% to 50% of their employee base. Growing a business year over year is tough enough without having to replace double-digit customer attrition just to stay even.
And employee turnover is even worse in some industries. The average annual restaurant employee turnover rate reached an all-time high of 75% in 2019, meaning most restaurant employees won't even stay in their jobs for a whole year. Employee turnover in fast-food chains, supermarkets and hotels runs as high as 130% to 150%, according to industry measures.
The good news? Bain reports every industry has firms that are "loyalty-leaders." They lead in customer and employee retention, relative to the industry average. They grow twice as fast as the industry CAGR. And their sales are about 15% more profitable because of lower costs in customer acquisition and employee turnover.
How do we join the loyalty-leader club?
"Experience" is the secret ingredient. Experience is so powerful it changes the way people think and feel and act. Both customers and team members repeat rewarding experiences and they spread the word about exceptional experiences. What's new from 10 years ago? We live online! With mobile devices in every purse and pocket, technology exponentially increases the speed and impact of "word of mouth" advertising.
Social media exposes the gap between what we promise and what we actually deliver! Smartphones are livestreaming star ratings, customer comments, and video evidence of what is really happening with customers. Plus, employer rating sites like Glassdoor, Indeed, and Great Place to Work provide employee-generated perspectives considered more candid and trustworthy than corporate websites.
In our hyper-connected society, our loyal customer and team member advocates become company assets. They become part of our marketing and recruiting infrastructure - at no cost. That's brilliant! Now think of the brain and heart as two complementary pathways to delivering loyalty-inspiring experiences that lead to customer retention and referrals.
Brain: Focus on the key drivers of customer loyalty and retention
Amazon's Jeff Bezos says, "We know customers like low prices. We know customers like big selection. We know customers like fast delivery. So we can count on those things and 'put energy into them.'" Bezos means their research shows price, selection, and speed are what customers value most in their business. Amazon out-executes competitors through obsessive focus on those three things customers value most.
We can do the same when we know the key drivers of loyalty for our customers and track our performance with a real-time scorecard on these leading measures. That's why 21st century managers must understand the basics of data analysis.
Heart: Forge positive emotional connections with people
Serving customers with genuine warmth and hospitality fulfills an often unmet need and creates customer goodwill; makes them feel special, honored, and respected. But how can we expect our customers to love us, if our team members don't? Can't be done! Forging emotional bonds with customers requires goodwill from team members.
Employee engagement springs from a high-performance culture - one that seeks to enhance the careers and lives of team members - recognizing they are the real heroes of business. Whether colleagues or customers, all business is personal. It goes where it's invited and stays where it's appreciated.
Results prove a loyalty-based growth approach works
Every industry has clear loyalty leaders, companies who lead in bettering the lives of customers and providing a great place to work. Loyalty leaders grow profitable sales much faster because loyalty drives growth and acts like armor against the competition. And a great customer experience is the hardest thing for competitors to copy. That's what makes a loyalty-based approach such an effective strategy.
Yes, it requires a lot of time, energy, and focus to become a loyalty leader, but not a lot of dollars - though the financial payoff is great. That means this is a game that's open for anyone to play. All you need to get started is effort - and the inspiration that comes from those who are doing it now.
Jack Mackey is an expert in customer experience management, team member engagement, and leading for growth. As an executive at Service Management Group (SMG), he assisted hundreds of companies in driving profitable sales growth through more loyalty-inspiring experiences. He is a founding member of the Customer Experience Professionals Association and named in its Who's Who in CX. As a speaker, he is known for infecting his audiences with a spirit of creative discontent and stimulating record-breaking results for clients. Learn more at his website or contact him here.
Published: March 10th, 2020
Share this Feature
Recommended Reading:
Comments:
comments powered by

Disqus
Conferences
InterContinental, Atlanta
OCT 18-20TH, 2023
Hub by Thryv is an end-to-end client experience platform custom-built for franchises. Its ready-to-use business apps help franchisees view their...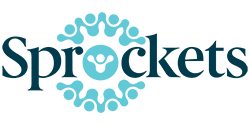 Sprockets is an AI-powered platform that helps franchisees maintain healthy staffing levels and improve employee retention. Our sophisticated...