Maximizing Technology To Find and Track Franchise Prospects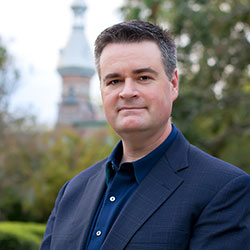 We asked James R. Walker, Chief Development Officer at The Johnny Rockets Group, how his company is using technology to identify, reach, and track prospects. Here's what he had to say.
At Johnny Rockets we use technology not only to drive leads for prospective franchise candidates, but also to ensure that we are spending our franchise recruitment dollars in the most efficacious way possible.
We have found that online franchise lead portals are one of our most effective methods for securing new candidates. We also like the traceability these sites provide us. We use as many as six different online lead portals to drive leads to our sales management system, which immediately segments the lead by a number of qualifiers including liquid capital available, as well as the candidate's targeted geography. Our sales management system then begins an automated email campaign that is specifically matched to the candidate's profile and area of interest.
We also use our sales management system to track and respond to leads we generate from our own website, franchise and trade shows, as well as phone calls that come into our Restaurant Support Center. This technology not only ensures that every lead is followed up on systematically, it also allows us to focus on following up by phone or in person with the candidates who show the most interest in the brand through their online activities, such as the number of times they visit our website, or clicking on embedded hyperlinks within our generated email campaigns.
Once a month we also use a direct email system to send an HTML-based email newsletter to our entire database of candidates to ensure we continue to be "top of mind" for candidates who may still be in the pipeline but whose activity may have slowed down.
One of the most important uses of the data generated through this technology is a return on investment, or conversion rate for any given advertising platform. Every week we look at the lead flow for each active campaign we have, and run a quick calculation to show the cost per lead for each. We will then work with the platforms that are underperforming to retool the messaging to increase the number of leads, and subsequently reduce the actual cost per lead that we're paying.
Each year as we enter into our planning and budgeting for the coming year, we look at which campaigns, portals, or shows, have had the highest conversion rate, meaning which methods have actually produced the highest number of signed franchise agreements. The traceability that the technology provides us is invaluable in forecasting budget needs for the coming year, as well as what we can expect to sign in new franchise agreements, and see in subsequent new restaurant openings.
Published: April 15th, 2014
Share this Feature
Recommended Reading:
Comments:
comments powered by

Disqus
Franchise Update Media (FUM) is the trusted resource for the franchise industry. For 30+ years, FUM has been the leader in providing valuable...
From lead generation to increasing sales, Hot Dish Advertising is the pro at getting your message in front of those who matter most--consumers...