Ops, Meet Marketing - and Collaborate To Achieve Greater System Growth
An experience that has stayed with me throughout my career occurred very early in my initial marketing position in the restaurant industry. And I'm fortunate that it did.
I was on a market visit with an operations colleague in one of our fast-food restaurants. Lunch business was brisk when a customer ordered a new sandwich. Immediately, the smile faded from the supervisor when taking the order. It seems that the procedures for assembling that sandwich required additional steps and time for which the crew was unaccustomed. They clearly would have preferred not to have to make and sell that sandwich.
It occurred to me then that unless there is multi-functional input in a product or process that must be executed across the brand, its success may well be in jeopardy.
From that point on, I had a renewed respect for the talent required in every department, and the value at appropriate stages that each has the capacity to add.
With some companies in many industries, there exists a schism between marketing and operations. My query was not only "Why?" but "Must this persist?"
There indeed may be some reasons for this conflict. But, more important, there are strategies to bring these teams closer together - without sacrificing valid, and perhaps opposing, points of view.
Why?
Perhaps differing talents and skill sets play a role. Differing points of view are the very reasons individuals tend to migrate to one functional area versus another. But, when embraced, the very essence of these differences in talents and skill sets can contribute to an incredible outcome.
Let's face it. The smallest to the most ambitious marketing strategies and programs must be operationally executable - and not merely executed, but executed with confidence and knowledge on the part of all involved. Understanding how best to accomplish this is critical in optimizing the process all along the way, along with optimizing the end-user's experience, whether it is the person making a sandwich or buying one.
Whether in the restaurant industry, retail environment, or any service or manufacturing company, these conflicts may exist. Yet there are strategies to bridge the differences, harness the talent in multiple disciplines, and achieve success in reaching your company's goals. Here are three strategies I've found to be effective.
1) Engage in small, collaborative groups
This will foster relationship and team-building and can lead to meaningful one-on-one discussions beyond the organized meetings.
This will tap into the solutions that operations and other departments may provide to a marketing strategy. Many people who choose to work in operations are problem-solvers, so let them do just that!
This will raise issues early among peers so the group may overcome the challenges.
Additionally, if the task requires, make the group multi-functional. This will allow other departments to engage as needed and participate in either problem-solving or in avoiding unintended consequences resulting from a "not fully informed" decision.
2) Assign accountability
Allow each person involved to be accountable for their area of expertise, avoiding decision by committee.
If rapport is established and building toward long-term trust in the small, collaborative groups, they will work with each other on issues that may arise later and together find solutions.
Accountability provides a sense of accomplishment and contributes to each person's professional development.
3) Measure results
Debriefings enhance a learning environment and can provide development opportunities for each participant.
Wrapping up
Collaborate in small groups to build relationships. Provide accountability to further the development for participants and brand performance. And measure results with the objectives laddering to an aspect of the brand plan.
When departments align, the team accomplishment can be amazing. This may sound simple, but simple can be hard, requiring commitment, discipline, and process.
One final point: Celebrate any and all successes as a team and with the individual contributors!
Sue Morgan is the founder of Sue Morgan & Associates, a brand consultancy with a focus on restaurants and hotels and franchised businesses. Her previous experience includes executive positions at Popeyes Louisiana Kitchen, InterContinental Hotels Group, Don Pablo's Mexican Restaurants, and Church's Chicken. Contact her at 770-883-8677 or slmorgan5@comcast.net.
Published: December 18th, 2019
Share this Feature
Recommended Reading:
Comments:
comments powered by

Disqus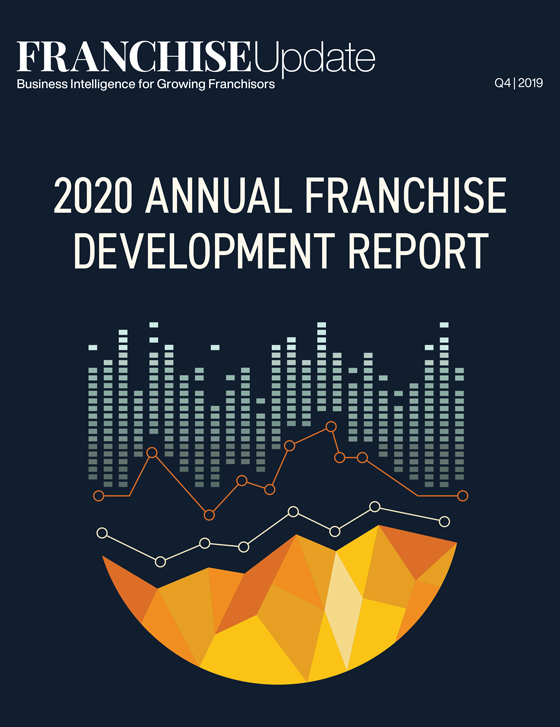 Franchise Update Magazine: Issue 4, 2019
Conferences
InterContinental, Atlanta
OCT 18-20TH, 2023
ApplePie Capital provides a fresh new approach to franchise financing that is focused on your growth and success.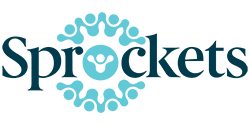 Sprockets is an AI-powered platform that helps franchisees maintain healthy staffing levels and improve employee retention. Our sophisticated...