Restaurants Adapt to Covid with Virtual Locations and Off-Premise Services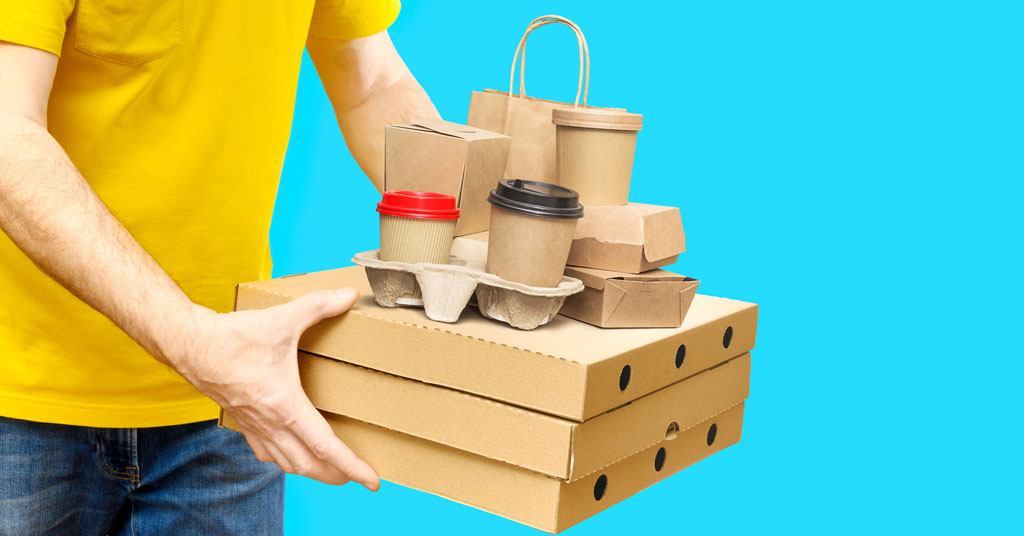 Even before the coronavirus pandemic, the rapid growth of restaurant delivery ignited industry chatter about ghost kitchens as brands considered more efficient and cost-effective ways to serve their patrons. Legacy pizza chains have done off-premise right for decades, from proper food preservation to a brand-friendly last-mile experience. In our current reality, the rest of the industry is in a quick rush to catch up and adapt to optimize their brand experience from end to end.
In addition, as Americans continue to dine at home for the foreseeable future, and with tighter dining restrictions in place for the colder months ahead, restaurants are looking at ghost kitchens as one possible solution for reduced customer traffic. However, ghost kitchens are new terrain for restaurants and must be approached in a new way. To thrive, restaurants must rethink previous ways of operating that are no longer efficient in this new environment, which has become more reliant on off-premise than ever before.
Third-party delivery is still not the way
Restaurant delivery has experienced a massive spike in spending because of Covid-19. Many (or most) operators across the country are sharing their profits — along with their customer data and brand reputation — with third-party delivery platforms. Restaurants, whether a ghost kitchen or not, can benefit from the delivery boom even further by forgoing their partnerships with third parties and implementing native delivery.
Since third-party delivery platforms entered the market, they have created challenges for restaurants, from unwarranted customer complaints to unfair billing practices. Particularly for ghost kitchens, whose only point of contact with the consumer comes during the last-mile interaction, brands should be encouraged to use their own staff to deliver the brand experience and of course, product. A major challenge facing restaurants today is maintaining the integrity of food not naturally meant to be consumed off-site, so it pays to have trained employees with the right equipment making that last-mile trip.
Promoting a ghost
An obvious concern facing new ghost kitchen operators is how to market a virtual brand. Established brick-and-mortar restaurants that already have an online or virtual presence have a leg up in this regard, but newcomers shouldn't be discouraged. Establishing a strong omnichannel presence that allows potential customers to discover and engage with your brand on their computer, phone, or tablet can make all the difference in virtual restaurant exposure.
Another important marketing consideration facing virtual restaurants, whether new or established, is their reliance on third-party delivery platforms. While these services provide restaurants with exposure to delivery aficionados through popular smartphone apps, brands should be encouraged to own their digital marketplace instead of relying on third-party players. When brands make the choice to establish and grow their digital presence, they will be equipped to connect directly with consumers, own their customer data, and use those insights to better understand and reach their patrons.
Rethinking human capital management
The pandemic has displaced many food service employees who previously had worked in-house, even as restaurants continue to rely on third-party drivers to power their delivery services. The upside to leveraging drivers from these platforms is that operators don't need to deal with the costly challenge of turnover, but the downsides of these partnerships are vital to consider.
To avoid toxic turnover and the use of third-party delivery drivers, ghost kitchen operators should rethink how they approach human capital management and embrace employer status. By making the restaurant or ghost kitchen staff direct employees and repurposing them to fill different roles based on customer demand, operators will not need to lay off staff and will have happier, more loyal employees as result. And operators will be liberated from the many challenges (and costs) that come with third-party delivery partnerships.
Conclusion
Virtual restaurants will reshape the country's dining economy. Only those who hop on the trend quickly and strategically will reap the rewards of this booming new opportunity. Antiquated approaches that restaurant operators previously took regarding marketing, delivery, and human capital will not work in a ghost kitchen. Instead, brands entering the space, whether new or old, can adopt new strategies to make their ghost kitchen thrive.
Scott Absher is CEO and Co-Founder of ShiftPixy, an on-demand staffing platform for part-time workers. In August 2020, the company launched a ghost kitchen incubator. Learn more at their website.
Published: December 19th, 2020
Share this Feature
Recommended Reading:
Comments:
comments powered by

Disqus
Bring Order to Your Business. All-in-one management, print, and design solutions at your fingertips, on one platform
Franchise Update Media (FUM) is the trusted resource for the franchise industry. For 30+ years, FUM has been the leader in providing valuable...