Social Media Roundup: March 27, 2018
5 Key Social Media Marketing Metrics Your C-Suite Cares About
After years of relying on such standard online metrics as page views, clicks, forwards, and reads, marketers and advertisers are beginning to question not only the usefulness of these numbers, but whether or not the numbers are even real. Think click farms, fake followers, and paid-for "followers" (also fake) by so-called influencers. In the ongoing effort to measure online performance in a meaningful way, Marketo's Senior Social Media Marketing Manager Lisa Marcyes takes a stab at clarifying what matters – at least to the C-suite. Here is her list: 1) followers, 2) engagement, 3) share of voice and sentiment analysis, 4) leads generated, and 5) revenue. For further thoughts on each, find her complete blog here.
5 Years of Yelp Data Shows Where Chains Are Strong – and Where They Aren't
Yelp released its second annual "Local Economic Study" in February, analyzing 5 years of user data trends about Americans' dining-out preferences. According to Yelp, "What we've uncovered points to a shift in consumer perception of restaurants. Apparently fueled by celebrity chef-owner obsession in popular media and increased consumer confidence in non-chain restaurants because of review platforms like Yelp, there has been a tremendous rise in independent restaurants over the last five years." The report also ranked 50 U.S. cities by what it called "local-business success." Some of the findings include:
Americans prefer independent restaurants (especially independent fast food) to their chain counterparts.
Fast-food chain restaurants have seen a notable decrease in average ratings over the last 5 years, by about one-third of a star, on a scale of 1 to 5 stars – equivalent to a loss of about 16 percent of their average rating.
Fast-casual chain restaurants have experienced a decline in ratings, by about one-tenth of a rating point on average between 2012 and 2017.
One of the reasons Yelp identified for consumers preferring independent restaurants was "having a unique and defining point of differentiation. For too many chains, this differentiation has been lost – and is an area that smaller, independent restaurants excel at."
Editor's note: Is it possible that patrons of chains (franchises) aren't as prone to review their experience (except to complain) compared with diners at independent restaurants?
Facebook Algorithm Changes Driving You Crazy? Maybe This Will Help
Even as Facebook continues to lose users to Instagram and Snapchat; repair its reputation in light of possible Russian influence and data misuse by Cambridge Analytica; and continues to lose users fed up with the online behemoth, it continues to tweak its algorithms, keeping consumer marketers off-balance – and, increasingly, irritated. Despite Facebook's recent online faceplants, it's still a force marketers must reckon with. Two stories tackle how to keep up with the latest changes… until the next ones come along: 1) a monthly digest from AdEspresso (Hootsuite); and 2) a blog from Marketo on navigating the latest Facebook algorithm changes. Happy adapting?
25 Tips and Tricks for Improving Your Customer Service
There are no sales without customers, as the old saying goes. Thus the increasing focus on customer service and the customer experience. In this free, downloadable report, Salesforce offers 25 Tips and Tricks for Amazing Customer Service.
Got Your New Pair of "Pie Tops" Pizza-Ordering Sneakers from Pizza Hut?
In case you need to order a pizza in the middle of your daily jog so it's on your doorstep still steaming when you get home, yes you can – but only if you're one of the lucky 50 to pick up a pair of Pizza Hut's custom-made Pie Tops sneakers before they sell out. (It may already be too late.) According to USA Today, Zipporah Allen, Pizza Hut's CMO, said last year's Pie Tops generated enough interest for the chain to make them available for sale, with new colors and additional sizes. "During the launch, we saw digital sales grow, increased traffic in Pizza Hut searches, and a lift in brand interest," Allen said of the original Pie Tops' release last year. But wait, there's more – another button on the sneeks will allow you to pause your TV when you answer the door when the pizza arrives.
Loyalty and Delivery – Everyone's Doing It!
A recent spate of news about franchise brands introducing new loyalty programs and spiffing up existing ones, is making the rounds. So are stories of restaurant brands adding delivery to the point where it's becoming expected by consumers. Below are a few headlines we snatched among the many:
Published: March 25th, 2018
Share this Feature
Recommended Reading:
Comments:
comments powered by

Disqus
919 Marketing Co. is a national content marketing, PR and social media agency serving franchise brands. Our proprietary social relations approach...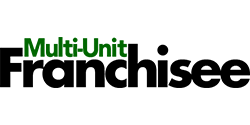 Published quarterly, Multi-Unit Franchisee Magazine is dedicated exclusively to Multi-Unit Franchisees. It delivers vital information and business...