Straight Talk on the LGBT Market
The LGBT consumer market, an increasingly coveted segment, is composed of a number of different communities, each representing a unique business opportunity. Each requires a dedicated marketing strategy.
With annual U.S. spending power exceeding $790 billion, LGBT consumers not only offer tremendous financial benefits to retail and service providers, they also are extremely brand loyal and support and refer companies that support LGBT people and causes. Even if a brand is costlier or less convenient, 71% of lesbian and gay people would remain loyal to that brand if it is supportive of and friendly to LGBT issues, according to Catalyst Research.
So how do you position your company to capture more than your fair share of this relatively untapped consumer market?
While building an effective marketing initiative is paramount, it's important to remember that there is no such thing as an "LGBT marketing campaign." Within the LGBT market, there are lesbian, gay, bisexual, and transgender consumers, and each requires a customized outreach. The first step is to decide which of these markets you want to target, keeping in mind that each is composed of several niches.
In building your campaign, it is also important to remember that LGBT business must be earned. Your targeted consumers are smart, early adopters, trendsetters, computer-savvy, and network extensively all over the globe. They know marketers are pursuing their business, so if you want to stand out from the crowd here are some things you must do.
How to begin
Start by taking an introspective look at your company and get honest answers to the following questions:
Is my company really committed? Do we have buy-in from the top?
Are we willing to dedicate the necessary resources to succeed in the market?
Have our employees been trained to understand the bottom-line benefits of our LGBT initiative?
Are our initiatives really inclusive?
Do we, or will we, consider offering domestic partner benefits?
Are we in it for the long haul?
If the answer to any of these is no, you have work to do. These additional tips will help.
Perfect your product. You don't have to reinvent your product/service. However, with the proper research and focus group feedback, you can create a customized program that sends a positive message to potential LGBT customers and ensures your space in the marketplace.
Perfect your message. You must develop a customized message for each of the sub-groups you've chosen to target. Learn how messaging to lesbians and gays differs, and how to maximize the opportunities presented by both. Many marketers have made the mistake of thinking they can take their existing advertisements, slap on a rainbow flag, and call it a day. It doesn't work that way.
Implement top-down staff training. Without buy-in from the top, your program will languish. Those at the top are primarily interested in one thing: the bottom line. If you can show the revenue potential of pursuing the LGBT market, you're on your way.
Align with the community. A number of opportunities within local and national LGBT communities will allow your company to align with a program that gives back to those communities. The benefits of this approach are nothing but positive.
Develop an effective social media and advertising/promotional campaign. One cannot say enough about the importance of social media in all consumer segments. However, studies show that LGBT consumers spend more time engaging in social media than the general market does. Creating an engaging story about your company and ensuring that an effective campaign is disseminated on the most-visited social media sites will bring results. Of course your social media program must be enhanced by an equally effective advertising and promotional campaign.
Companies not attuned to the benefits of embracing the LGBT market today may find themselves playing a game of catch-up tomorrow. Those who effectively position themselves now to earn the business of LGBT consumers will reap the benefits in a big way, and for a long time. Which side of history do you want to be on?
---
Mya Reyes is a speaker, trainer, and founder of Straight Talk on the Gay Market, a consulting firm specializing in positioning companies to drive revenue from effective LGBT sales and marketing initiatives. A Certified Meeting Professional, Certified Stephen Covey trainer, and one of only 13 LGBT travel specialists in the U.S., she advises domestic and international companies on their LGBT outreach efforts and sales initiatives. Find her at www.myareyes.com or 702-575-1080.
Published: October 16th, 2013
Share this Feature
Recommended Reading:
Comments:
comments powered by

Disqus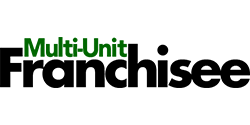 Published quarterly, Multi-Unit Franchisee Magazine is dedicated exclusively to Multi-Unit Franchisees. It delivers vital information and business...
Sociallybuzz, founded in 2009, is the #1 Social Media Marketing Agency to help franchisors and franchisees increase their revenues, drive sales, and...