Survey: Zees Say Online Marketing Support Is Key in Selecting a Brand
A survey of 437 service industry franchisees conducted by Yodle in December 2012 revealed that 9 out of 10 respondents said online marketing support was a key factor in choosing a franchise brand. Major insights from the first Yodle Franchisee Survey include the following:
1) Franchisees are putting a high premium on online marketing support, and franchise networks must respond accordingly.
More than half of franchisees (58%) view online marketing as "very important" or "important" to the success of their business, while another 27% said it was "somewhat important." A vast majority (89%) also responded that corporate online marketing is an important factor in choosing a franchisor - indicating that it's imperative for franchisors seeking new franchisees to demonstrate their commitment to online marketing.
2) Franchisees are still dissatisfied about the online marketing support they currently receive.
Despite the importance that franchisees place in getting online marketing support when selecting a franchisor, almost two thirds (64%) are at least "somewhat disappointed" with the level and quality of support they actually receive.
3) Franchisees' approach to both online and offline marketing leads to branding inconsistencies and performance issues across franchise networks.
Only about half of franchisees (48%) seek guidance from the franchisor when selecting marketing channels and vendors, with recommendations from other small business owners and vendor reviews usually playing a larger part in their final choice. This not only has the potential to lead to branding inconsistencies, but also further reflects dissatisfaction with corporate support in this area.
Additionally, nearly half of franchisee respondents (49%) are not required to follow specific corporate recommendations on marketing strategy. In 30% of cases, the edict that franchisees receive is to select from a list of vendors or a menu of options recommended by corporate, potentially further perpetuating inconsistency of brand and performance across the network.
4) Franchisees are getting a poor return on investment (ROI) or are struggling to understand what they're receiving from both online and offline marketing.
A majority of franchisees said that they are disappointed with their ROI, while an average of 15% across all media shared that they "don't know" the ROI they're getting from marketing. This indicates that these franchisees have either been given a lack of visibility into this crucial metric or that they are setting up marketing campaigns without appropriate tracking infrastructure.
"The Yodle Franchisee Survey illustrates the disconnect between franchisors and their franchisees around marketing, particularly in the online channel," said Cory O'Donnell, Yodle's vice president of national franchise marketing.
"Not only can this have a damaging impact on the performance of franchisees - especially when you consider that 85% of consumers now use the Internet as their primary source to find local businesses - it also affects the branding, growth, and performance of franchise networks," he said. "Franchisors usually implement strong consistency for items such as messaging, pricing, and even uniforms. There is an obvious need to have that same consistent franchise-wide approach to online marketing."
For additional survey results, which also examined the franchisees' corporate franchisors, click here.
---
Cory O'Donnell is Vice President of National Franchise Marketing at Yodle, a leading provider of local online marketing and advertising services for national franchises and small businesses. Yodle is ranked #26 in the Forbes list of America's most promising companies. Contact him at codonnell@yodle.com or 212-542-5428.
Published: May 15th, 2013
Share this Feature
Recommended Reading:
Comments:
comments powered by

Disqus
Prisma has reinvented the marketing supply chain with an end-to-end solution that makes it easy to design, customize, order, download, print, kit,...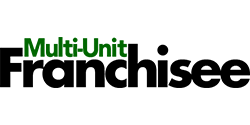 Published quarterly, Multi-Unit Franchisee Magazine is dedicated exclusively to Multi-Unit Franchisees. It delivers vital information and business...