The Six Steps to Selling Success: Step 3 - Disclosure Review
Objective: Determine franchisability of candidate and pre-sell Discovery Day
Begin by asking the candidate what they thought of the FDD, and whether the information it contains was helpful. Review the material, answering the candidate's specific questions. It is important that you provide accurate answers. When in doubt, get the right facts to your candidate later rather than winging an answer. The legal consequences are too risky to play it by ear. Wrap up this discussion with, "Now that you understand what our FDD is all about, do you feel comfortable with how our franchise program works?"
Franchising isn't right for everyone, so make sure your prospect understands and buys into the franchise way of doing business. If not, wave the red flag and disqualify the candidate. If you bring mismatched candidates into your system, you will end up in constant battle.
If your prospect plans on using legal counsel to review the documents, strongly urge them to hire a franchise attorney. They'll save time and money, and will be much easier to work with than candidates using a general attorney, whose ignorance of franchise law will drive them to try altering your agreement with a plethora of special exceptions and material changes. Your prospects will suffer the most, burning up their money on worthless advice. It's like going to a podiatrist for heart surgery. I'll never forget a candidate's expression when I tore up a family attorney's 8-page letter demanding lower royalties, no territory restrictions, and a few other choice changes!
After reviewing the disclosures, turn your attention to a much more exciting subject: your prospect. Probe with more open-ended questions to show interest and discover more about the prospect. This will help you more effectively guide their investigation. Knowing their hot buttons and where their interests lie is more important than rambling on and on about your products, policies, and programs. Find out what's key to their decision-making, and what their turnoffs have been in looking at other opportunities. "What in particular was it you didn't like about the two other franchises you were considering?" Get closer to what your prospects think and want. They appreciate your interest in them, which shows you care. This is what makes the difference in selling your franchise opportunity - not the cool-looking granite tabletops in your restaurant, or the super-suction, state-of-the-art mega hoses you brag about in your high-tech maintenance vans.
Now is the time to further build the value of the Discovery Day visit and what they will see and experience there. Let candidates know that before they can attend Discovery Day, 1) they must speak with a minimum of three franchise owners, and 2) they will need preliminary financing pre-approval if they will seek funding for the business. Provide candidates with a list of owners to contact, and outside lending sources who have successfully financed your franchisees.
Start-up franchisors should promote Discovery Day as the time to reveal firsthand how your business concept is "the next McDonald's"; to promote the extraordinary advantages in joining your system early, e.g., first-to-market and wide-open territories and expansion opportunities, strong one-on-one corporate support, and your "first-in" fees, which traditionally increase for owners who join later.
Set expectations and guide candidates before they make franchisee calls. Provide tips on how to make their interviews most meaningful, and what questions they may want to ask. If you don't, you'll hurt yourself and your prospects, who sometimes get frustrated from lack of information, or leap to bad decisions because they didn't have a systematic approach for validating franchisee satisfaction. Here's one way to phrase it:
"Like any organization, we have three groups of owners: the star performers at the top, the mainstreamers who do well, and those few who are struggling. The critical questions for you are, 'Which group will you identify with? Which group appears to have personalities, skill sets, and business characteristics similar to your own, and are the type of owner you see yourself being?' Also, if you speak with someone facing difficult challenges, try to find out what the problems might be. If the owner says, 'I just don't have time to get out and market in my community,' or 'My employees keep quitting on me,' this tells you something doesn't it?"
Often your prospects won't know what key questions they should ask to get the most out of their conversations with franchisees. It's your role to provide suggestions that will make their validations most meaningful in doing their due diligence. Here's a sample list of questions to offer prospects that will help them better evaluate the satisfaction and success levels of franchise owners they speak with:
Why did you choose this franchise in searching for a business?
What was your previous background?
How was your initial training?
How is ongoing support and marketing?
How do you stand up against your competitors?
What do you like about the business?
What don't you like about the business?
How are you doing? Are you meeting your expectations?
How helpful was corporate in assisting you with site/territory selection?
What are the keys to success in this business?
How has your overall experience been as a franchise owner? Would you
do it over again?
What one piece of advice can you give me in considering this franchise?
Now your buyer has in hand a methodical validation process to compare, summarize, and evaluate their discussions with the franchisees. Set a phone conference one week later to review your prospect's conversations with owners.
Length of conversation: 40 to 60 minutes
Next time: Step 4 - Franchisee Validation
This is an excerpt from my Amazon.com best-selling book, "Grow to Greatness: How to build a world-class franchise system faster." To order copies, click here.
Published: March 18th, 2014
Share this Feature
Recommended Reading:
Comments:
comments powered by

Disqus
Atmosphere TV is the world's leading cable alternative, providing free streaming TV for businesses.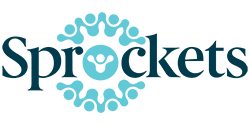 Sprockets is an AI-powered platform that helps franchisees maintain healthy staffing levels and improve employee retention. Our sophisticated...