The Six Steps to Selling Success: Step 6, Awarding the Franchise, Part 2
Objective: Grant the franchise to qualified buyers on Discovery Day or soon after
Length of meeting: 30 minutes to 2 hours
Overcoming buyers' cold feet
Feeling butterflies in personally uncomfortable situations is a human condition. We all know and have experienced this. It means we care and really want to do something right - whether it's our first step on stage in a community performance, preparing for the city league tennis championship, addressing an audience of 500 people, moving to a new city, taking on a new job... or getting Discovery Day approval to buy a franchise business!
Why am I bringing this up now? Because when closing time starts "closing in," reality hits some buyers like a sledgehammer. "What am I doing? I'm leaving my job, going into debt, disrupting my family lifestyle, and starting up a new venture with no guarantees I can make this work!" I have been gripped by this myself when starting businesses, and I'm sure many of you have as well.
The key is recognizing when this paralysis hits your prospect. Because of embarrassment, a buyer often disguises their sudden fear of final commitment with other excuses. It's your job to address and diffuse the issue swiftly, or you can lose the candidate. Your buyer probably told you earlier that they were ready to own their own business. But now it's for real, and emotion has superseded all their motivations for buying your franchise. Panic and immobilization hit.
Calmly rescue your buyer from this entrepreneurial terror, reassuring them with the benefits of your franchise partnership: you're on your own but not alone; you have the best of both worlds; you have the comfort of fellow franchisees actively interested in your success as a part of the franchise family. "We're here for you. This is what franchising is all about. I'd be especially worried if you didn't go through these feelings of uncertainty. Everyone goes through these last-minute butterflies. It's healthy and natural. This just tells me you are excited, want to be successful, and know it's going to take a lot of time and effort. It shows me that you are well prepared to own your own business."
Engineers, bankers, and "bean counters" are often victims of "analysis paralysis." This has little to do with emotional panic. It can have everything to do with minimizing their risks of entrepreneurialism. Let them know this intellectual meltdown is common among their peers. Consequently, use "left brain" logic to turn them around. They must choose based on your investigation process, which details your business model with its policies, procedures, systems, and franchisee validations. Providing more data and guarantees isn't the answer. "Now's the time to move up, or move on to another business. Indecision is simply no decision." So, when the analytical type hits freeze frame, force them forward with firm deadlines and a "drop dead" date for returning signed documents. Otherwise, they won't stop asking for more facts, suck the life out of you, and drive you to the funny farm.
Next time: Setting a timeline for your selling process.
This is an excerpt from my Amazon.com best-selling book, "Grow to Greatness: How to build a world-class franchise system faster." To order copies, click here.
Published: July 1st, 2014
Share this Feature
Recommended Reading:
Comments:
comments powered by

Disqus
919 Marketing Co. is a national content marketing, PR and social media agency serving franchise brands. Our proprietary social relations approach...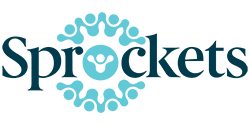 Sprockets is an AI-powered platform that helps franchisees maintain healthy staffing levels and improve employee retention. Our sophisticated...