The Winner's Column - July 2012
As savvy franchise companies continue to flourish in today's transforming global economy, FUSR brings you positive news each month, highlighting brands that are adding units, increasing comp store sales, innovating, and continuing to grow, both domestically and overseas. We also take a look at brands starting to franchise. To be considered for next month's Winner's Column, please send your development news to eddyg@franchiseupdatemedia.com.
United States
Burger 21 Signs Two-Unit Deal To Begin Atlanta Expansion
Burger 21, a fast casual concept founded by the owners of The Melting Pot Restaurants, has signed a two-unit franchise deal in Atlanta, the first in a plan to expand the brand from Florida into the Atlanta area. The franchisees, Corley and Meg Steward, have signed to open Burger 21 units in the North Alpharetta and Buford/Mall of Georgia areas. The "beyond the better burger" concept, founded in 2010 with a focus on crafted burgers and hand-dipped shakes, has two locations open in Tampa, and seven in development in Tampa, Orlando, and Atlanta. Burger 21 is an affiliate of Front Burner Brands, a Tampa-based restaurant management company whose other brands include The Melting Pot (140 locations) and GrillSmith (6 locations in Tampa). Mark Johnston, president of Front Burner Brands, is Burger 21's president and chief concept officer.
Let's YO! Yogurt Plans 30 Locations in NYC Area
Since its founding in September 2011, Let's YO! Yogurt, an all-natural frozen yogurt brand, has opened 12 sites and expected 20 open by the end of June. The brand will focus its expansion effort in New York City, where it hopes to open 30 units by 2013, with the first planned to open in Brooklyn this summer. Beyond the product, the stores feature an environment heavy on social media and technology. Apple iPads are embedded into the furnishings and connected to flat-screen, closed-circuit TVs inside the store that provide a live, constantly updated feed of the company's social media networks. Customers can interact with one other, post on the company's Facebook page, and see their post appear within seconds on the TV screen. The brand was founded by Eric Casaburi, founder and CEO of RetroFitness.
Russo's Plans 20 to 25 New Units in New York/New Jersey
Texas-based Russo's New York Pizzeria and Russo's Coal-Fired Italian Kitchen has announced plans to expand the brand in New York and New Jersey, adding 20 to 25 units in the region. Founded by Chef Anthony Russo, the company has 28 restaurants in Texas, Florida, Tennessee, and Arkansas. This year the company launched a stand-alone prototype as well as a new product line that includes six types of gluten-free pizza. The company also signed a development deal in the Middle East for 28 new Coal-Fired Italian Kitchen restaurants in Saudi Arabia, the United Arab Emirates, Bahrain, and Qatar.
Twin Peaks Signs Four-Store Agreement in Mississippi
Twin Peaks Restaurants has signed a four-store development agreement for Jackson, Hattiesburg, and the Gulf Coast area of Mississippi, its first locations in the state. The franchisee is restaurant veteran Brad Smith, who also operates VooDoo BBQ in Baton Rouge. Twin Peaks has 23 locations in 10 states.
Woof Gang Bakery & Grooming Grows to 26 Locations
Woof Gang Bakery & Grooming has grown to 26 franchise locations and added pet grooming services at 22 of them. In 2011, the company introduced a new store prototype that reduces building costs and streamlines construction. New stores typically include Woof Gang Grooming and some offer Woof Gang Doggie Daycare. The brand has more than 30 new units in development and plans to open 16 new stores this year, including in three new states (New Jersey, South Carolina, and Arizona), according to Paul Allen, chief development officer and vice president of Woof Gang Inc.
Tin Drum Asiacafé Expands through Multiple Deals
Tin Drum Asiacafé reports it has signed several franchise agreements in the past year as it seeks to expand from its Atlanta base. Founded by restaurateur Steven Chan in 2003, the Pan Asian concept has 10 locations in the Southeast, with plans to open six units in 2012 and eight more in the next few years. The menu offers more than 35 items made with Thai, Japanese, Chinese, Vietnamese, and Indian influences, and 15 proprietary sauces. The company is initially targeting Tennessee, the Carolinas, Texas, and Florida, as well as pursuing additional growth in Georgia and Alabama.
Toppers Pizza Eyes 150 Locations by 2015
Twenty-year-old take-out brand Toppers Pizza, with 41 stores, is looking to reach the 50-unit milestone this year - and is shooting for 150 units by 2015, primarily in the upper Midwest. "Clustered growth protects our brand and secures better franchisees and better real estate, all with stronger attention to our customer," said Scott Iversen, director of marketing. "With better market penetration, we are able to attack the three screens (TV, mobile, and Internet) with powerful, interactive engagement." Toppers, based in Whitewater, Wisc., has stores in Wisconsin, Minnesota, Kentucky, Ohio, North Carolina, Indiana, Illinois, and Nebraska.
U-Swirl Opens First of 10 Houston Locations
U-Swirl Frozen Yogurt has signed an area developer deal for the Houston area for a minimum of 10 units over the next 4 years. The franchisees, Sheryl Palmer, CEO of one of the largest home builders in North America, and Dale Palmer, with more than 25 years in the restaurant business, have already signed a lease for their first unit. Houston is the 15th area in 13 states for U-Swirl. With 29 cafes open and the current pipeline in place, the company predicts aggressive growth in 2012.
Manny and Olga's Pizza Adds 4 Units
Manny and Olga's Pizza Systems, a pizza delivery and take-out concept, has announced four new restaurants in College Park and Rockville, Md., and in Washington, D.C. Founder Manny Athanasakis said the company plans to expand the system with 6 to 10 units yearly, focusing in the mid-Atlantic area and surrounding states.
International
Burger King Signs Master Agreement for 300 Units is Russia
Burger King has big plans to open several hundred new restaurants in Russia through a new joint venture with Burger Rus, its largest franchisee in Russia (54 units opened in 30 months), and VTB Capital, a Russian investment bank. According to reports, Tim Demchenko, head of private equity and special situations at VTB Capital, said the bank would be acting more as a partner than a lender and will invest up to $100 million in the first 5 years of the deal, which is intended to result in 300 Burger King units in the country. Under terms of the agreement, Burger King, Burger Rus, and VTB reportedly will be co-shareholders in the joint venture with exclusive master franchise rights to expand the brand in Russia.
Domino's Pizza Opens 5,000th Store Outside the U.S.
In another example of U.S. fast food brands expanding internationally, Domino's Pizza last month opened its 5,000th store overseas. Including its U.S. sites, the company had 9,810 stores in 72 international markets as of the first quarter of 2012. "Earlier this year, we saw our international store count exceed that of the U.S., and this brings us ever closer to that magic number of 10,000 stores," said J. Patrick Doyle, Domino's president and CEO. He said that could happen sometime this fall. Domino's, founded in 1960, reported first quarter global retail sales of nearly $1.7 billion (about $830 million domestically and $855 million internationally). In 2011, Domino's had global retail sales of more than $6.9 billion (about $3.4 billion domestically and $3.5 billion internationally).
Pollo Tropical Debuts in Panama
Pollo Tropical announced last month that the first of five new restaurants in Panama has opened, with two more under construction in Panama City. The 5-unit franchise deal is with El Machetazo, a family-owned company with diverse holding in the country, including a dozen supermarkets with Café Caney coffee/pastry shops inside them. Pollo Tropical has 120 locations in Florida, Puerto Rico, the Bahamas, Trinidad, Honduras, Venezuela, and Ecuador. The company also licenses the concept at Florida International University, the University of Florida, and Florida State University.
Cold Stone Creamery Enters Egypt
Cold Stone Creamery has signed a 10-year master franchise agreement with Egypt-based Squadra, a company involved in the food, leisure, automotive, and fashion markets. The agreement, signed by Cold Stone's parent company, Kahala Mgmt, calls for eight Cold Stone units to open across Egypt in the next four years. The first was set to open in June. Cold Stone, founded in Tempe, Ariz., in1988, was acquired by Kahala in 2007. Egypt is the 19th country for Cold Stone, which has more than 380 international locations.
Krispy Kreme Inks Master Deal for India's South and West Regions
Krispy Kreme Doughnut Corp. has signed an agreement with Citymax Hotels Pvt. Ltd. to develop 80 franchised Krispy Kreme stores in the next 5 years in India's southern and western regions. Citymax is part of the Dubai-based Landmark Group, one of the largest retailers in India and the Middle East. In May, Krispy Kreme signed a 35-unit deal with New Delhi-based Bedrock Food Company for North India. The company has nearly 700 stores in 21 countries.
Maui Wowi Opens First European Location, in Dublin
Maui Wowi Hawaiian Coffees and Smoothies has opened its first kiosk location in Europe. Located in Dublin, the Maui Wowi kiosk is the first fixed retail unit for master franchisor Paul Hickey, who has been granted the rights to all of Ireland. Hickey, with more than 20 years of experience in hospitality and catering in both Ireland and the United States, plans to offer sub-franchising opportunities throughout the country - in tandem with the brand's plans for aggressive expansion in Ireland in the next 18 months. Founded in 1982, Maui Wowi has 605 units worldwide.
New Brands
Cheeseboy Set To Franchise
Cheeseboy (Grilled Cheese To Go), which has staked its claim as America's first quick-service grilled cheese concept, plans to start franchising this year. Sidney Lee, who spent 11 years at Starbucks managing franchise development and licensee relationships, will direct the effort. Cheeseboy, founded by Michael Inwald, opened its first store in 2009 and has eight locations in five states in the Northeast, from its hub in Boston down to New Jersey. The brand's menu includes five cheeses, four breads, and fresh meat and veggie toppings such as turkey, bacon, ham, pickles, jalapeños, tomatoes, and basil, as well as soups, snacks, desserts, fruit, and beverages.
Top Pot, Seattle Doughnut Chain, To Start Franchising
Top Pot, a Seattle-based doughnut chain founded in 2002, is about to begin franchising. The brand has eight cafes open in the Seattle area and plans to open four more in the area this year. The local favorites are also available at the Seattle Seahawks' CenturyLink Field. For six years, Starbucks sold the company's doughnuts in its coffee shops worldwide, a deal that ended in early 2011. Initial expansion plans target New York, Chicago, San Francisco, and Portland.
Doorologist Begins Franchising with a Focus on the Northeast
Doorologist, a "one-stop-shop" for door and specialty hardware installations and repairs, is now franchising and seeking franchisees in Metro New York, Long Island, New Jersey, Connecticut, Rhode Island, and Massachusetts. The home-based concept, founded by former union carpenter John Nelson 10 years ago, targets commercial building owners, facilities managers, and real estate management and property managers. After starting his own door repair service, says Nelson, "I soon realized that there is an infinite amount of work with no seasonality and a recession-proof concept."
Realty ONE Group To Expand into Franchising - with a Twist
Realty ONE Group last month announced plans to expand its business model into franchising - but without royalty payments or annual fees. "We will offer a non-conventional franchise partner agreement that is as opposite from today's outdated industry norms as our compensation and other systems are," said company CEO and owner Kuba Jewgieniew in a press release. The model will include what the company calls a "unique compensation plan," as well as the more conventional marketing, technology, and educational support franchisors provide. "We will essentially be 'giving away' these components that have allowed us to flourish," he said. Orange County real estate veteran Rick Hudson will head the effort as director of franchise development, with initial plans to seek opportunities in the western and southern regions. Realty ONE Group, based in Las Vegas, has more than 3,500 associates.
PrepaYd Signs 5-Year Deal To Create and Sell Wireless Franchises
PrepaYd, Inc. has signed a five-year franchise development agreement with Franchise Development Group to create and market PrepaYd Wireless franchises. In June, PrepaYd Wireless opened a company-owned retail kiosk in Culver City, Calif. Since the company's official launch last December, it has opened a Nevada office as a marketing and corporate hub and expects to staff it by the end of September. After developing the franchise model and getting the required regulatory approvals, PrepaYd Wireless intends to start offering franchises in the fourth quarter of this year. One target: the 4,000-plus conventions in Las Vegas, where the company plans to offer all of its products, said Bruce Berman, CEO of PrepaYd, Inc., which provides financial services in the prepaid debit card industry.
Published: July 5th, 2012
Share this Feature
Recommended Reading:
Comments:
comments powered by

Disqus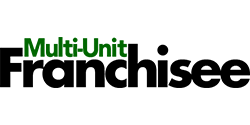 Published quarterly, Multi-Unit Franchisee Magazine is dedicated exclusively to Multi-Unit Franchisees. It delivers vital information and business...
Slick Marketers is reinventing franchise marketing with a hyper-customized and ultra-localized marketing approach with measurable results and growth...