Trust Is Essential for Successful Franchisor–Franchisee Relationships
Trust is uniquely important within franchise operations. After all, franchisees represent the company and are the ones most responsible for providing a great customer experience. Trust is critical for high-performance franchise organizations. Unfortunately, relationships between headquarters and franchisees can easily erode. Too often, franchisees begin to question the franchisor's motives and integrity, and conflicts begin to simmer.
Trust is built into strong companies
Like building a successful company culture, building trust begins at the top. It's easier to start on a strong foundation of trust than to resolve issues that have festered over an extended period. Meanwhile, franchisors need to keep in mind that franchisees don't have direct access to the culture at headquarters — it falls on leadership to communicate these values clearly.
"Success in business requires two things: a winning competitive strategy, and superb organizational execution," Stephen M. R. Covey wrote in The Speed of Trust. "Distrust is the enemy of both. I submit that while high trust won't necessarily rescue a poor strategy, low trust will almost always derail a good one."
I keep this quote in mind as the leader of the franchise operation at Lendio, focusing much of my time on building trust with our franchisees, who represent the company in places our headquarters wouldn't otherwise reach. They shake all the hands we can't.
In my experience, I have found four essential elements for building and maintaining a trustworthy franchise operation.
1) Treat your franchisees as well as your customers
Many of today's biggest franchises don't actually operate locations that serve customers. Rather, their headquarters exist to serve franchisees.
In his book Delivering Happiness, Zappos CEO Tony Hsieh says the company doesn't sell shoes, it creates positive experiences. That's how franchisors should think about their relationships with franchisees. They need to be treated like the partners they are.
There are a lot of ingredients that go into great franchisor-franchisee relationships. Most essential is creating a network where franchisees can be heard. Be open and receptive to getting on the phone with them. If it's possible, spend time with them face-to-face, preferably in their markets. Each franchisee is the expert of their region, so meet them where they are. Relationships need time to develop, and you need patience to build trust and rapport.
2) Take feedback gracefully and be humble
Recently, a franchisee reached out to me to express some frustration about the lack of traction and performance in his business. He felt frustrated and unsupported in certain areas.
Feedback like this is often painful to hear. Listening to him, it was clear there were several areas where both he -- and we -- could do better. Additional training was still needed, and we weren't providing enough proactive, regular coaching from our core support team. Our franchising arm is still relatively new and we are constantly iterating to improve. I acknowledged the challenges and vowed to correct them -- and he did too. We established a more robust weekly plan now and are engaged, learning how things are progressing day to day. None of us is as smart as all of us, and being humble enough to accept that is key to building a strong franchisor-franchisee relationship and brand.
3) Support your franchisees
Companies need to fight for their franchisees' success and invest in it. Every franchisee in our network has a microsite, but they quickly became outdated and in need of a refresh. We recently relaunched those sites, and now they're much better aligned with the main site. If you look at the dollars spent to revamp those websites, the initial return doesn't justify it, but the rapport established with franchisees makes it worth every penny. They have to feel that the company is willing to invest in their success.
Many franchisees are making a significant lifestyle change to become part of a franchise organization. Not only are they investing their money, they are entrusting their livelihood. The organization must be willing to invest in them for the long term.
4) Ask for trust in return
Any relationship works best when both sides are dedicated to it. So as essential as it is for franchises to have trust built into their culture, franchisees need to trust as well. Running a franchise means following a tried-and-tested recipe to a successful business. Franchisees don't join a system to reinvent the wheel. When franchisees don't follow the program, they fail.
Franchisees need to trust that the franchisor has created a winning road map for success -- and that if they follow it, they will see a return on their investment and grow with the company. After all, that's what both the franchisor and franchisees want: a growing, profitable business.
When franchisors fight for their franchisees' success, and vice versa, everyone reaps the rewards.
Mark Cottle is Executive Vice President of Franchising at Lendio, a free online service that helps business owners find the right small-business loans quickly through its network of more than 75 lenders offering multiple loan products. For every new loan facilitated on its platform, Lendio Gives (an employee contribution and employer matching program) provides a microloan to a low-income entrepreneur around the world through Kiva.org.
Published: January 8th, 2020
Share this Feature
Recommended Reading:
Comments:
comments powered by

Disqus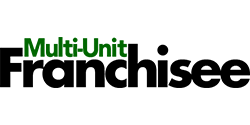 Published quarterly, Multi-Unit Franchisee Magazine is dedicated exclusively to Multi-Unit Franchisees. It delivers vital information and business...
April 25 - April 28, 2023, Caesars Forum, LV. The Multi-Unit Franchising Conference is the premier annual event for the country's leading...