Brooklyn Fitboxing Franchise Opportunity
Financial Information:
| | |
| --- | --- |
| Cash Investment: | $50,000 - $60,000 |
| Net Worth: | $350,000 |
| Franchise Fee: | $25,000 |
| Total Investment: | $153,000 - $234,200 |
| Royalty Fee: | 7% |
| Advertising Fee: | 2% |
Available Markets:

Canada: AB, BC, MB, NB, NL, NT, NS, ON, PE, PQ, SK, YT
United States: AL, AK, AZ, AR, CA, CO, CT, DE, DC, FL, GA, HI, ID, IL, IN, IA, KS, KY, LA, ME, MD, MA, MI, MN, MS, MO, MT, NE, NV, NH, NJ, NM, NY, NC, ND, OH, OK, OR, PA, RI, SC, SD, TN, TX, UT, VT, VA, WA, WV, WI, WY
International Opportunities Available
Brooklyn Fitboxing is a fun and effective training experience, where our patented system incorporating music, fitness, and technology converge to unleash healthy and engaging competition among fitboxers. Our 47 minute sessions combine non-contact boxing and kickboxing with high-intensity functional training for all levels, always supervised by a certified trainer.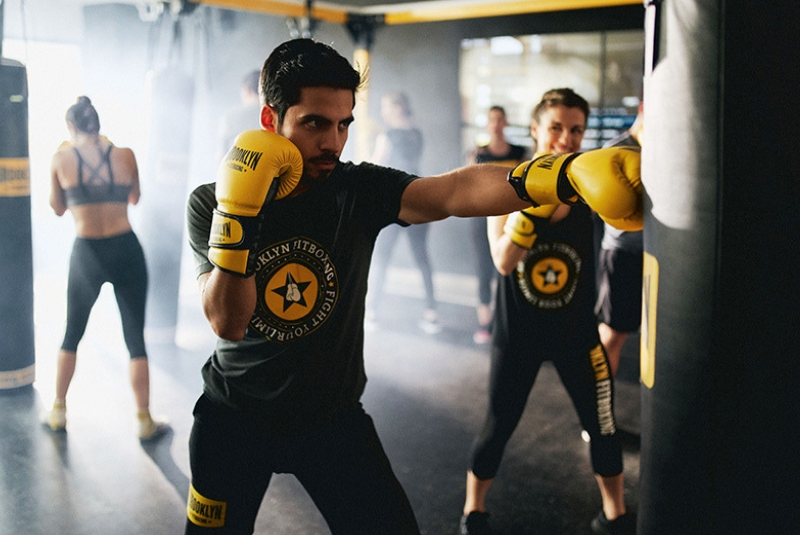 Our unique proprietary technology allows real-time tracking of your synchronization, power and calorie consumption during the workout, thanks to our integrated sensors in each bag and our proprietary software. Fight against yourself and others worldwide competing for the Brooklyn League and the annual Championships.
Brooklyn Fitboxing is leading a market revolution in the fitness industry, through a unique outstanding customer experience where fitness, competition, and entertainment merge to unleash a total brand new fitness concept running in more than 100 locations and 9 countries and available through a worldwide franchise opportunity.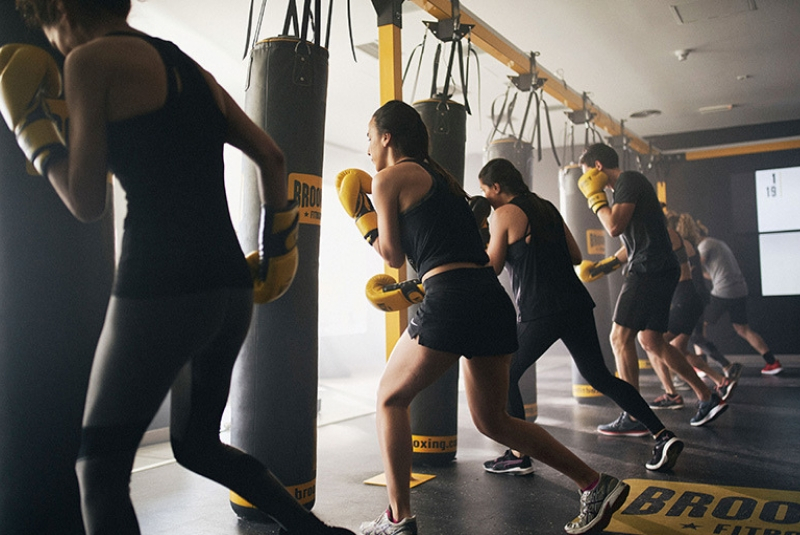 Our mission is to change the way the fitness industry works, embracing a different paradigm in which no contact group boxing, gaming, music, lighting, technology, sense of community and fun merge to a unfold a unique customer experience.
Brooklyn Fitboxing offers a unique set of capabilities to their franchise network that sets a sustainable barrier to entry from other competitors.
Most of the existing brands probably claim to be market leaders, the most profitable, offer the best training and support, and many other benefits.
However, we would like you to analyze and think from a different perspective. What do these brands offer you that you cannot buy piece by piece separately from external providers? What aspects do they offer that nobody has and will make you unique in your market? What are those barriers to entry from competitors that protect your work, effort and investment?
Brooklyn Fitboxing offers many of the benefits that other brands claim but also several key success factors that you can only get from Brooklyn Fitboxing:
Proprietary Group Boxing technology that allows real time competition
Lighting system the integrates gaming, ambience and color therapy
National and International WBC sponsored World Championships
Proprietary booking, billing and CRM system (Brooklyn technology)
USPTO Patented system
Music customized, composed and owned by Brooklyn Fitboxing for the workouts
All these differential factors allow the offering of a unique experience in the fitness industry that you can only find at Brooklyn Fitboxing centers. This experience is the engine that propels the revolution that Brooklyn Fitboxing is leading in boutique fitness.
In addition, Brooklyn Fitboxing is continuously developing new technology and ideas that will set us apart from competitors giving us a unique advantage in the market for years to come.
Request Information
Looking for more information about Brooklyn Fitboxing? Take a moment to fill out our quick information request form.