Bonchon Growth Is Outpacing The Restaurant Industry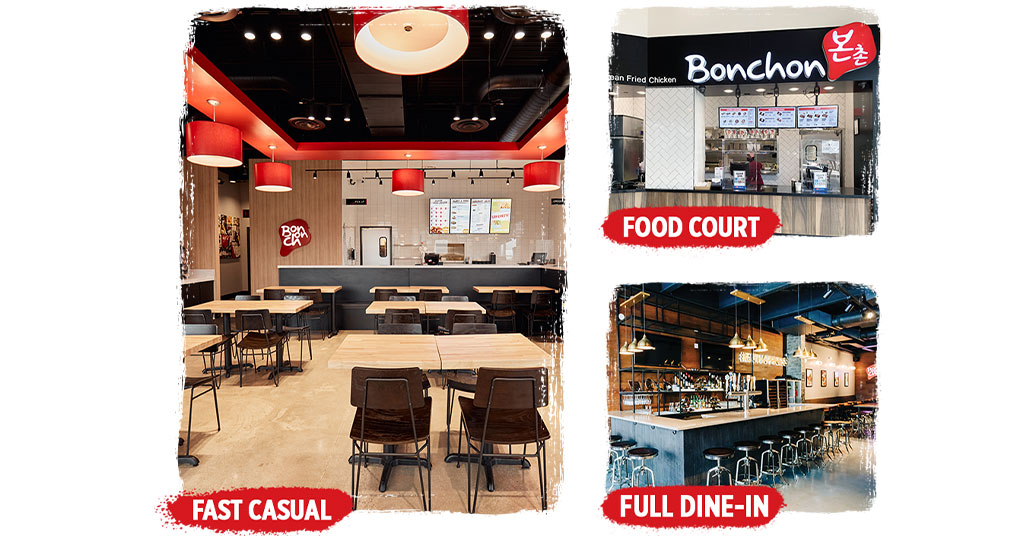 Bonchon is the Korean fried chicken brand that has been making a name for itself in America by outpacing the restaurant industry with its quick growth, historic revenue numbers, and prestigious industry awards. The brand has been turning heads for years and really stepped on the gas during the Covid-19 pandemic.
Bonchon's average 5-year annual growth rate is a whopping 25.4% with 112 US locations open and more than 370 restaurants worldwide. The brand has been on a growth spurt, opening 10 locations in 2020 and on schedule to open 23 locations this year. According to Black Box Intelligence™ data, Bonchon consistently outpaced all other restaurant segments in 2020 while continuing to grow its U.S. store count and positive same store sales. This momentum has continued through 2021 and now the brand has an eye on new locations in New Hampshire, Michigan, and Delaware over the next 18 months.
The growth and success of Bonchon is even more remarkable when you consider the impact of Covid-19 on the restaurant space. From the beginning, Bonchon shifted to a strategy of increased communication between the corporate office and franchisees. The brand also revamped operations for online and app ordering, curbside pickup, third-party delivery, and delivery through Bonchon.com.
"Bonchon remains one of fastest growing restaurant brands in the United States thanks to the hard work and perseverance of our franchise partners and team members during a year of unprecedented industry challenges," said Bonchon CEO, Flynn Dekker. "Sales growth has steadily increased due to strategic enhancements in operations, supply chain, and technological innovation. These strategic shifts have not only allowed Bonchon to build our revenue further, but also to continue expanding our footprint with new openings across the U.S."
The brand has demonstrated its ability to evolve while continuing to compete at the highest level. Customers have continued to enjoy the brand's core menu offering of its signature fried chicken, traditional cooking method (hand-battered, double-fried, then hand-brushed), and two signature sauces. But the brand is also busy searching for new menu trends from Asia and introducing limited time menu offerings to address changing tastes and trends.
Perhaps no one sings the praises of Bonchon more passionately then its own franchisees. "The best thing about owning a Bonchon is not just the amazing fried chicken but the support I receive from the corporate team," said San Diego Bonchon franchisee Kevin Bang. "They listen to my feedback and provide me with the tools to make my business successful."
Christina Dong, a Bonchon franchisee in North Carolina said, "It is really difficult to choose what I like the most about the brand. But something that makes me proud of owning a Bonchon is that many of my customers drive from neighboring cities to eat in my restaurant. It's really nice to hear from customers that our food is delicious and they would drive hours to come and eat again."
Industry accolades have been another point of validation for Bonchon. Halfway through 2021, the brand has been recognized by Nation's Restaurant News top 500; Entrepreneur Magazine's top 500 list; FSR Magazine's Reader's Choice Award; recognized by Global Franchise Magazine as a top International Franchise; and Top 100 Movers & Shakers by Fast Casual Magazine in both 2020 and 2021.
If you want to be a part of a concept that is "the gold standard for fried chicken" and a globally recognized brand on the grow, then visit https://bonchon.com/franchising/ for more information on how you can become a part of this unique brand.
SPONSORED BY:
Bonchon
Bonchon is an internationally recognized Korean Fried Chicken concept. Bonchon means "my hometown" in Korean, and represents our commitment to traditional cooking & ingredients. Learn More
Published: July 19th, 2021
Share this Feature
Comments:
comments powered by

Disqus