Central Bark Drives Growth as Best-in-Class Franchise 
Central Bark is set to soar to new heights, primed for explosive growth as a proven brand with a big heart in the booming pet industry.
Backed by strong executive leadership and a new strategic financial partner in NewSpring Capital, Central Bark aims to expand as a national brand through franchising. The Wisconsin-based doggy day care pioneer, with 40 locations, is making its presence known with more Midwest growth and aggressive plans for another 200 units across the U.S. over the next decade.
In the $123 billion pet industry, dog care is big business—and Central Bark leads the way for families and franchise owners alike.
"We're investing in infrastructure. We're investing in people. We're investing in growth," says Robert W. "Bob" Crawford, Central Bark's chief executive officer. "We have a ton of incredible, incredibly impactful ideas, and the future is bright and exciting with all the opportunities in front of us."
Founded in 2003, Central Bark continues to refine the pandemic and recession-resistant business model at a time of record-setting growth. The brand is beloved in each community it serves by dog owners who embrace the full range of personalized products and service lines centered around Central Bark's Enrichment Doggy Day Care approach.
Crawford, who previously served as president and CEO of Brook Furniture Rental, knows how to scale a business. He brings a vast business background to Central Bark, with stints as director of North American marketing for Coca-Cola's more than $1.9 billion quick service restaurant portfolio and brand manager for Quaker Oats Company. He grew Brook from a high-end/high-touch regional player to a national leader through innovation, new service lines, expansion, and operational improvements across the system.
Under the leadership of Crawford, alongside founders Chris Gaba and Jackie Jordan, Central Bark is laser-focused on building on its strong track record of system-wide revenue growth, innovation, and industry-leading expertise while also improving the brand's already attractive unit-level economics.
Multi-unit franchisee Allen Stanczak says investing in Central Bark is the best decision he's ever made, citing his brand as an unmatched, word-of-mouth referral service business that's easy to grow.
"People are happy," Stanczak says. "People are not as happy when their car breaks, or they're having work done on their house, so as far as dogs go, it's a very happy, positive environment."
Central Bark's prime position for accelerated growth follows the strategic financial investment in December 2021 by NewSpring Franchise. The partnership bolsters the brand's infrastructure to maximize the profitability and success of the franchise network.
Franchisees can count on the help of the most experienced real estate professionals in the business to secure optimal locations that fit specific needs and market conditions.
It all adds up to an opportunity to join a robust system of franchisees and one of the best-performing franchise systems in the industry—with plenty of room for growth.
Amy Smith, a franchisee for more than 12 years, says the Central Bark brand just keeps getting better.
"I was attracted to Central Bark originally because of the infrastructure they could bring me to help me grow my business – and they continue to do that daily and annually," Smith says. "They're always bringing new ideas, technology, and systems to us that continue to help us daily. But really, it comes down to the heart. I love the infrastructure. I love the technology, but the heart, passion, and principles of Central Bark keep me here, thriving, and personally fulfilled."
Do you have a passion for dogs and an entrepreneurial spirit? You'll love Central Bark franchise. Visit centralbarkusa.com/franchising today to learn more.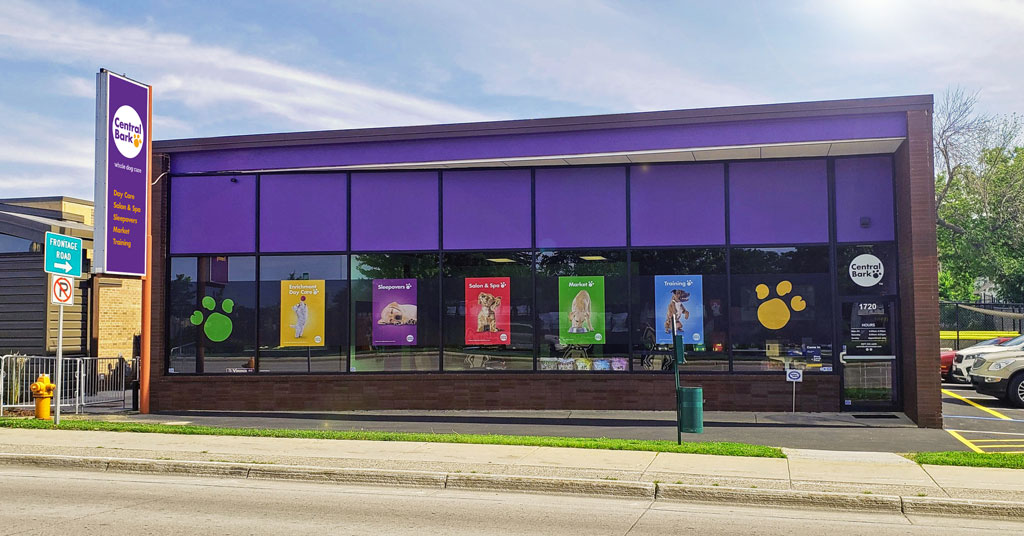 Published: September 15th, 2022
Share this Feature
Comments:
comments powered by

Disqus