Innovation is at the Forefront of Bonchon's Korean Concept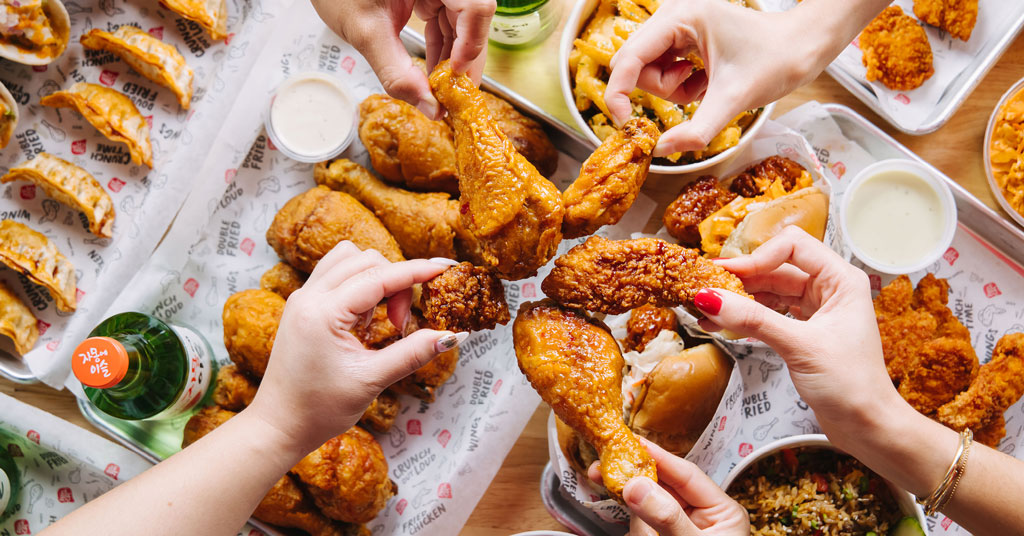 Bonchon, a 400-plus unit Korean chicken and comfort food concept, hit its 20-year marker in 2022. In the last few years, Bonchon has seen a 24.7% increase in AUV and received brand recognition from Nation's Restaurant News for its menu innovation and growth, ranking the brand 181 on the Top 500 Restaurants list. Adding to the brand's recognition is a spot on the list of brands projected to make the QSR 50 in the coming years.
An integral part of Bonchon's impressive growth and accolades can be attributed to the brand's strategic approach to finding innovative ways to cut down on operation costs and respond to consumer needs. Given the current climate with inflation driving food prices higher in 2022 and into this year, Bonchon took measures to maintain its loyal customer base.
In order to combat inflation and maintain a customer base, Bonchon made adjustments to its menu, asking for customer feedback and conducting extensive consumer testing. With a greater understanding of customer needs and a logistical approach to rising prices, Bonchon was able to show its customers their feedback is valued and satisfy their cravings.
Recently, it brought back fan-favorite items like hand-battered chicken strips as part of a special strip and fries meal for $10.99. After doing research and finding out that customers missed when the chicken strips were hand-battered, Bonchon was able to find the sweet spot between being budget-friendly and satisfying its fans.
Bonchon also began sourcing key ingredients domestically, like proprietary sauces, to decrease overseas shipping costs and introduced the Crunchy Chicken Bowl in the summer of 2022, an LTO that outperformed the brand's bibimbap, which is an item on its menu featuring similar ingredients. The Crunchy Chicken Bowl was created using existing ingredients on the menu in order to again cut down food costs for franchisees and present a more affordable option for consumers.
As the fried chicken brand drives its mission to spread the joy of Korean comfort food across the globe, one of their main strategies to achieving that goal is through consistent menu innovation and keeping a pulse on what makes its fans come back.
Simultaneously, the brand is home to franchisees who represent the mission to deliver top-tier customer service, product quality and operational excellence, while also having the ability to be adaptable.
This approach is what has helped Bonchon reach 120-plus locations across the country and 400-plus locations worldwide. In 2023, Bonchon is aiming to expand further across the U.S. and double its growth rate compared to last year with its flexible format options, whether it be fast casual, food courts or full dine-in locations.
For more on franchising with our partner Bonchon, visit franchising.bonchon.com.
SPONSORED BY:
Bonchon
Bonchon is an internationally recognized Korean Fried Chicken concept. Bonchon means "my hometown" in Korean, and represents our commitment to traditional cooking & ingredients. Learn More
Published: February 15th, 2023
Share this Feature
Comments:
comments powered by

Disqus