MassageLuXe Sets its Sights on Explosive Franchise Expansion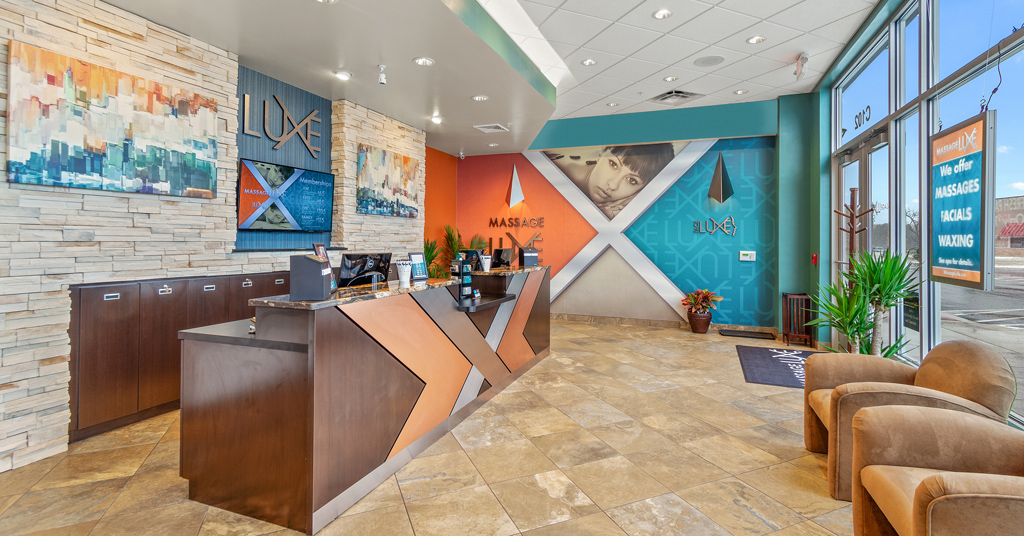 MassageLuXe International is gearing up for rapid growth, poised to expand as a leading national brand in the burgeoning $11 billion spa industry.
With 60 locations and counting, MassageLuXe has hit the road to expansion on a quest to be the premier provider of massage, waxing, and facial services in every operating market. The Fenton, Missouri-based brand projects to open 250 luxurious and relaxing spas by 2024 with single and multi-unit franchise partners who are passionate about wellness and a healthy lifestyle.
"MassageLuXe offers an amazing franchise opportunity," says Dr. Eric Jenkins, a Florida-based franchisee, who initially looked to MassageLuXe as a supplemental income generator. These days, Dr. Jenkins eyes retiring early as a practicing physician as he reaps the rewards of his franchise portfolio.
"Success is reproducible following the MassageLuXe franchise model," Dr. Jenkins adds. "I had no business background prior to opening my first franchise but am now working on location number five. MassageLuXe is committed to the success of franchisees."
MassageLuXe stands tall in a spa franchise industry that is mainstream, stable, and growing rapidly. Roughly 47.5 million people had 214 million massages in 2018—a 20 percent jump from the previous year. Those numbers will only rise as more people seek holistic solutions, and healthcare providers increasingly embrace the therapy as a prescription for stress reduction, pain relief, and overall wellness.
A pioneer of membership-based massage services, MassageLuXe spas are driven by a multiple membership model, with no long-term commitments. These flexible options provide franchisees with a consistent sales cycle and cut down on time spent on administrative and billing. Franchise owners can also take advantage of additional revenue streams through retail sales and the option of facials and waxing services provided via the sister concept, FaceLuXe.
"Massage is one of the fastest-growing industries," says Sean Rentchler, Director of Franchise Development. "We separate ourselves from the competition by uniquely positioning ourselves on the higher end. We strive for everyone to feel relaxed in our spas, and our memberships add flexibility to meet the needs and fit the lifestyle of every client."
Franchisees can count on a proven business model, backed by world-class training and experienced operational and marketing support. MassageLuXe business development team members deliver location selection, finance, facility design, and construction guidance and assistance throughout the entire development process.
"We chose the massage industry because we wanted a business that could not be replaced by automation or an online giant in a few years," says Fairview Heights, Illinois franchisee Rebecca Collins. "We chose MassageLuXe because we wanted a corporate team who truly understood that their franchisees were their clients and, as such, were always a phone call away to listen to our ideas, offer guidance through every step of the process, and truly acted as our partner."
The industry is taking note. MassageLuXe was recently named to Entrepreneur magazine's prestigious Franchise 500 list. To discover your franchise opportunities, visit https://massageluxefranchise.com/landing/ today to receive your success packet.
SPONSORED BY:
MassageLuXe
MassageLuXe® is a fast-growing massage franchise providing massage services to clients, primarily through multi-unit area developers & single unit franchises. Our spa revenue is driven by a membership revenue model that assures a higher level... Learn More
Published: December 16th, 2019
Share this Feature
Comments:
comments powered by

Disqus