Salata Salad Kitchen Preps for Growth with Tech-Forward Strategy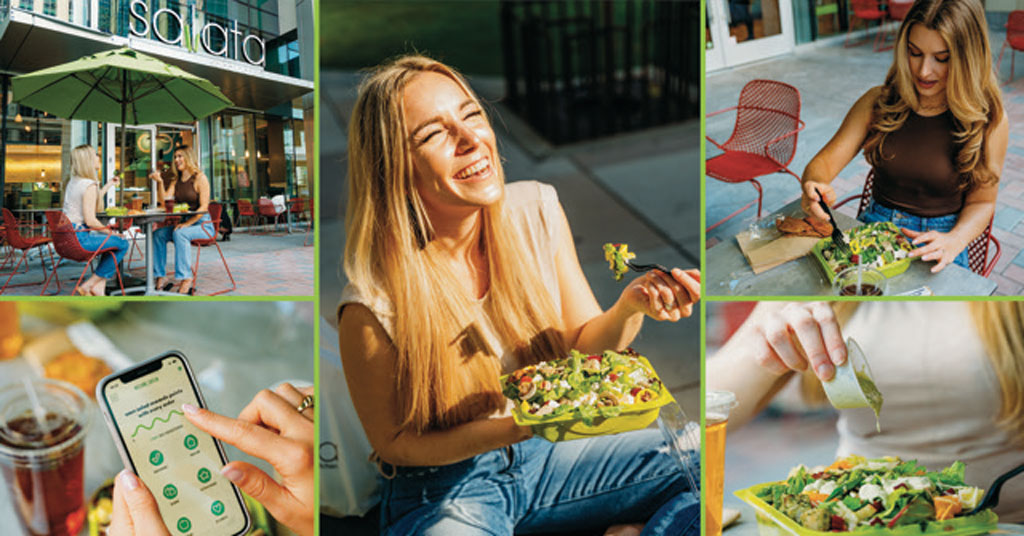 Salata Salad Kitchen has its sights set on more growth with a digital-first approach.
The leading built-to-order salad kitchen, with more than 90 locations, continues to bolster its leadership team with the addition of Briton Smetzer as its vice president of information technology.
Smetzer most recently served as director of ATM management and software deployment at NCR, an information technology company that manufactures self-service kiosks, point-of-sale terminals, and automated teller machines. He brings a broad knowledge to Salata from various industries, including fast-casual restaurants, construction, and technology services, to his lead role of implementing a winning centralization strategy to ensure a seamless omnichannel guest experience.
"When we were hiring for this pivotal role, a central piece of the conversation was to find a person who was not only experienced in the IT specialty, but who was business-minded and had the interest of our franchisees at heart," says Julie Davis, Salata's vice president of franchise development. "At the end of the day, if our Home Office Team isn't helping to improve the guest and franchisee experience, we're not doing our job. We're so lucky to have a partner in Briton who shares that franchisee-first mentality and is as talented as he is in his specialty."
Smetzer, whose earliest memory is ripping apart his dad's Tandy PC at the age of five, is a lifelong techie who knows how to resolve complex issues in a myriad of technical scenarios. His focus now is to refine the way Salata embraces technology to drive unit-level economics for the brand's growing base of franchise owners. Smetzer is off to a fast start, already uncovering ways to enhance the point of sales system during training while working the line at Salata.
"After ringing up my first two orders, I was able to identify changes that could be made to the POS system to help improve the speed of service for our guests and team members," Briton says. "That time was invaluable, and with double the number of new store openings planned for 2023 and new franchisees entering the pipeline each day, I hope to do it again soon so I can continue making adjustments to our technologies that truly make a difference for our teams."
Briton plans to continue to connect with franchisees in the field to "learn about their pain points so we can better our support for existing and future franchisees." He believes a robust tech suite offers franchise owners financial protection.
"I've seen franchisees lose their business simply because of a security breach, and it offers peace of mind for our operators knowing that they're protected. It is a delicate balance, though, between security and convenience. For example, I've made our IT assets available to our entire franchise system, giving our franchisees an opportunity to share the technology responsibility. By working with and getting to know our teams, I can help implement technologies and improve our systems that make their lives easier and help to increase their bottom line," Briton says.
Salata is actively seeking experienced business operators to open locations along the U.S. sunbelt and beyond as part of an aggressive growth strategy. The ideal Salata partner has a local-first mindset with their finger on the pulse of their community and is eager to participate in the development and operations of their restaurant. Candidates must also meet financial and experience requirements, have a thorough market understanding, and align with the brand's rapid development schedule.
To grow your success with an award-winning brand, visit Salata today at franchise.salata.com.
SPONSORED BY:
Salata
Salata is a 90-plus unit, built-to-order salad and wrap kitchen providing quick, healthy meal options. Known for excellent customer service, the experience is simple, playful and genuine, and features 50+ fresh toppings and house-made dressings. Learn More
Published: February 9th, 2023
Share this Feature
Comments:
comments powered by

Disqus