Shipley Do-Nuts Brews Up Big, Bold Moves to Drive Franchisee Success and Enhance Guest Experience
Houston-based Shipley Do-Nuts has been generating a lot of buzz lately – namely, the kind found in a cup of coffee. That's because the 86-year-old brand launched an all-new coffee program this summer and is currently rolling it out to all 330+ locations.
It's hard to believe that up until recently, Shipley had been serving about 35 different coffees across its system. But when consumer data revealed that Shipley's rabidly loyal customers were actually making two separate trips each morning – one to Shipley for their favorite do-nut and another to various coffee shops – they saw an incredible opportunity for their franchisees to dramatically increase sales by improving and marketing a better cup of joe.
After a year-long journey that included everything from tasting a variety of different coffees to finding equipment to implement the program for systemwide operational ease and consistency to getting the program into shops, Shipley now proudly serves its Shipley House Blend.
The new coffee program taps into the strong consumer demand for premium coffee beverages, featuring hot coffee made from ethically sourced Central and South American coffee beans that are medium-roasted, plus two flavors of premium cold brew, Bold Black and Salted Caramel. The coffee, served in a bold red cup featuring Shipley's new "Do-Happy" branding, is gaining traction with consumers and franchisees alike.
The coffee launch has even resulted in a new community partnership in its home market that is the biggest in brand history. Shipley was recently named the Official Coffee, Cold Brew and Do-Nut of the Big 12's newest member – the University of Houston Cougars. The new partnership will expose "The World's Greatest Do-Nuts" to a whole new audience of new visiting teams, fans and donors who will have the opportunity to enjoy Shipley coffee and do-nut holes at all Cougar's home games. In addition, all Houston Athletics venues will feature Shipley branding throughout, furthering the brand's reach and recognition.
The new coffee and partnership, with the accompanying increased profitability and brand awareness, couldn't come at a better time for Shipley. The company is in rapid growth mode with plans to enter two new states this year, plus expanding in its core Texas markets including Houston and Dallas. By serving up a better version of a do-nut's best friend – a great cup of coffee – Shipley is further improving its offering to current and future franchisees.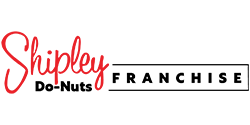 SPONSORED BY:
Shipley Do-Nuts
The Shipley Do-Nuts concept, like many successful foodservice operations, relies on well trained and qualified staff to support its daily goal of... Learn More
Published: September 7th, 2022
Share this Feature
Comments:
comments powered by

Disqus